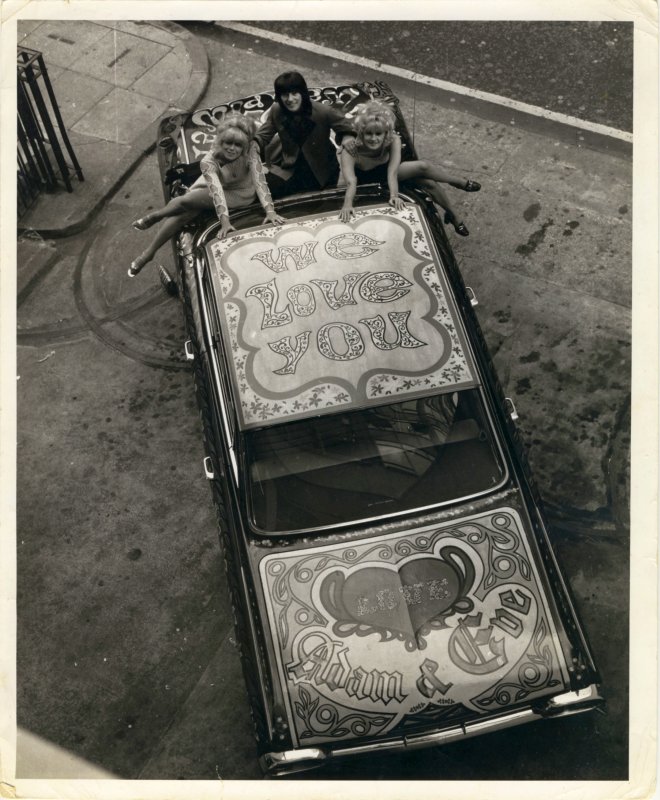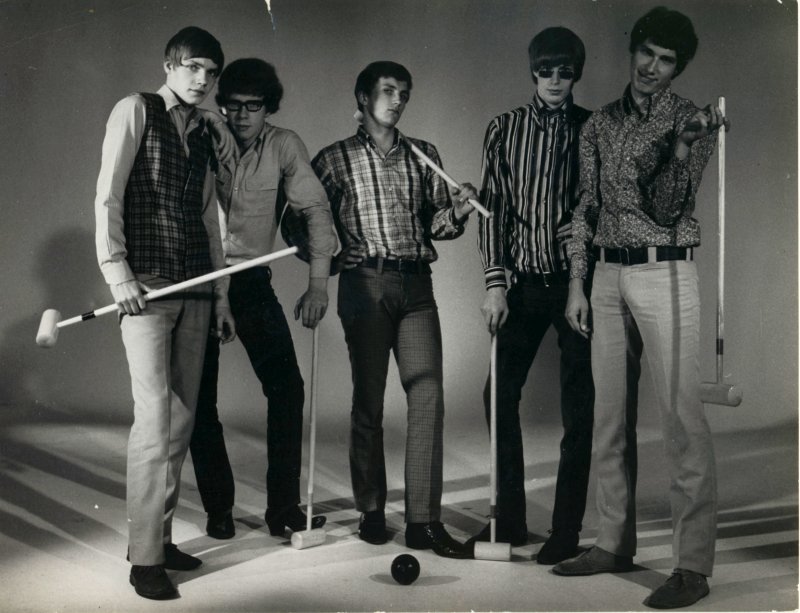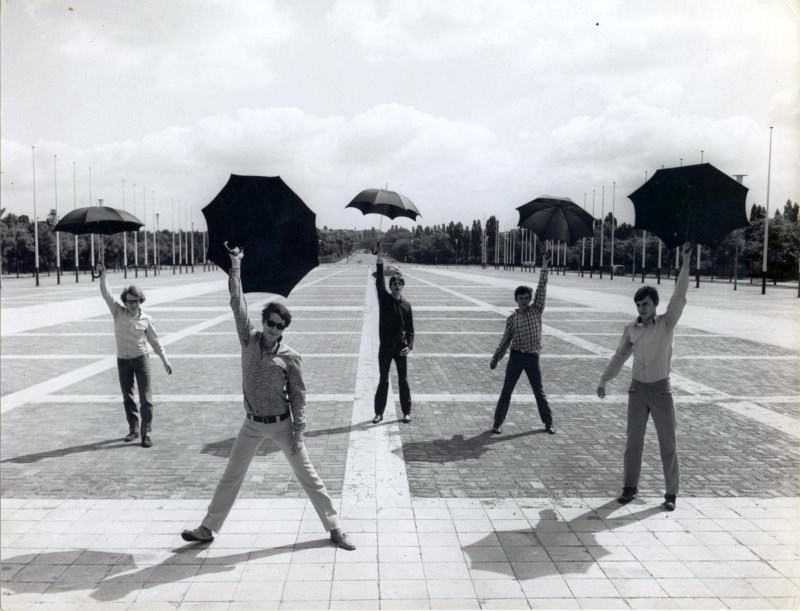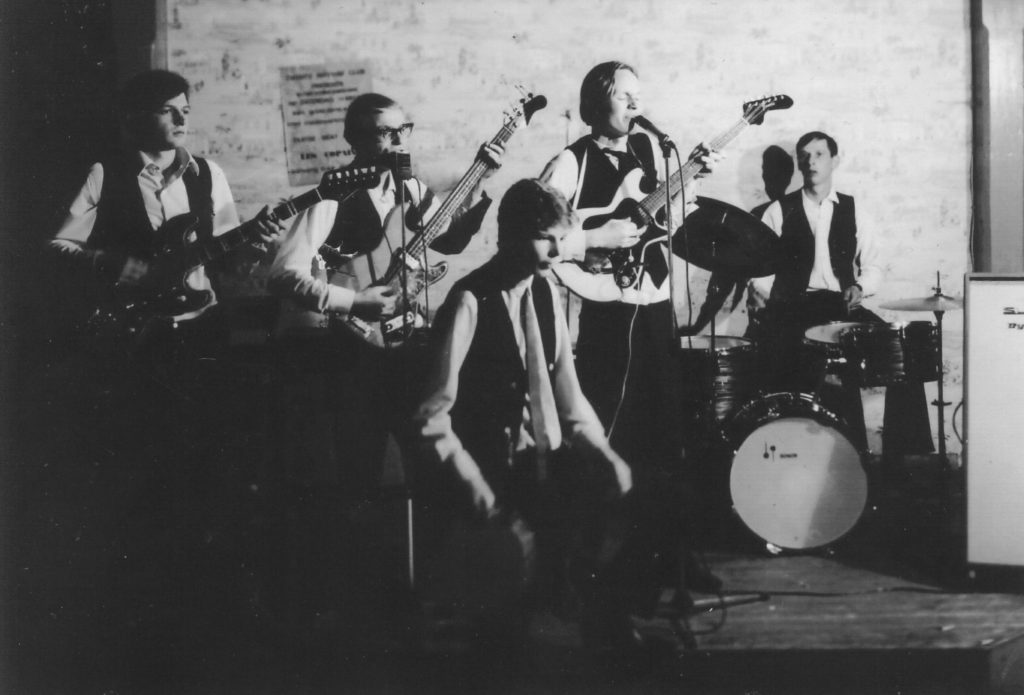 >>Les Copains, Lingen, Vertrag für die Single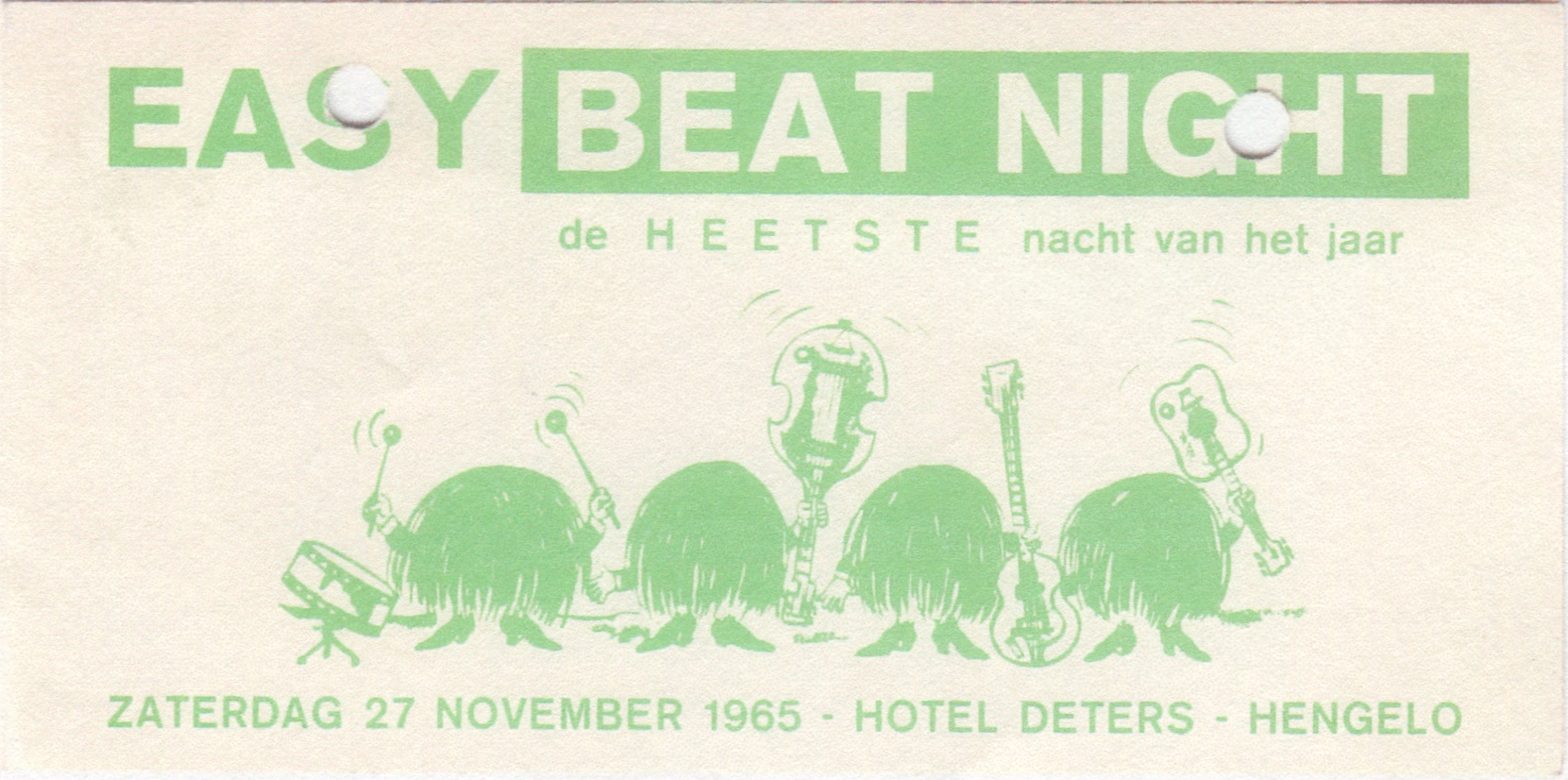 | | |
| --- | --- |
| Les Copains, Lingen 1965 | Les Copains, Lingen, Alfred Hannusch |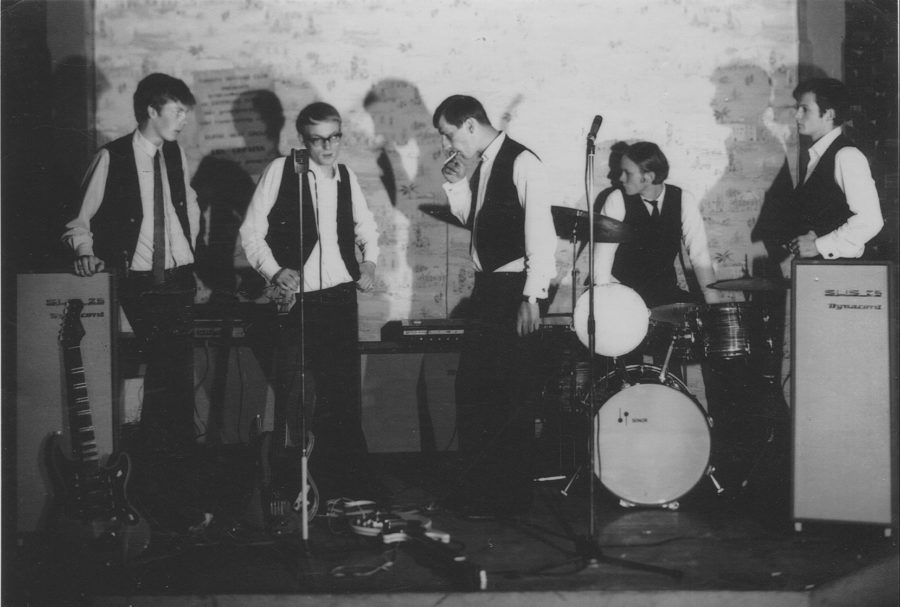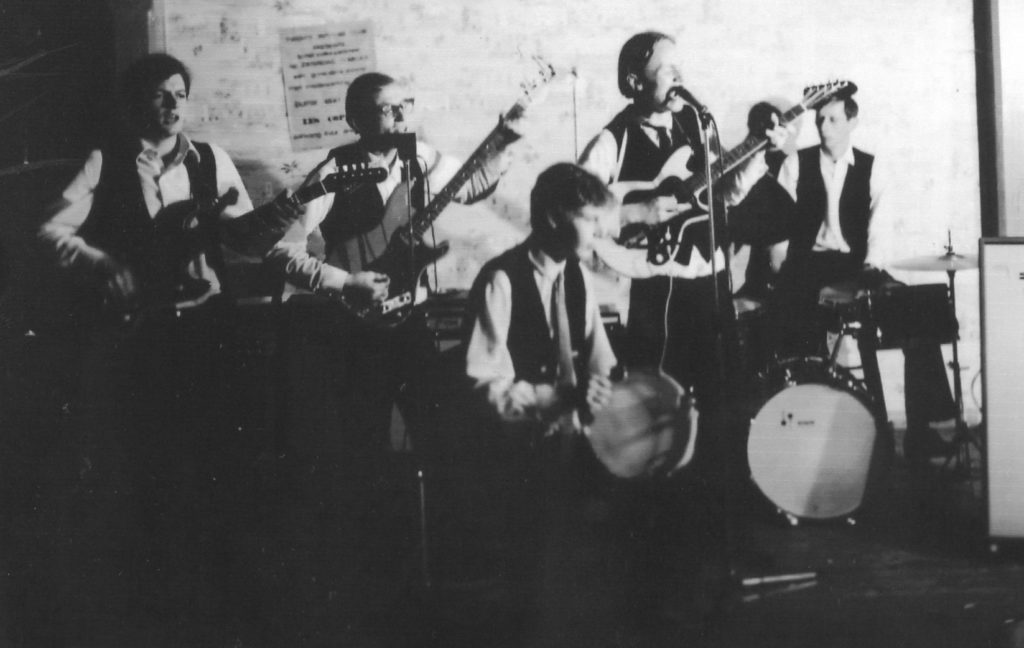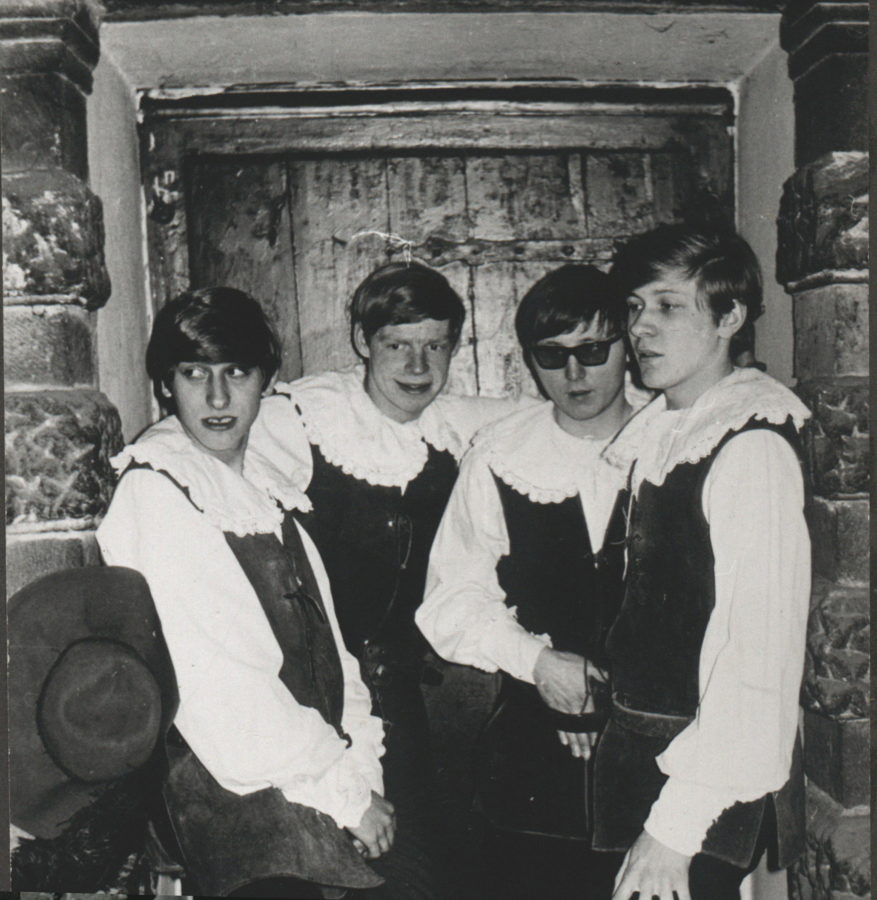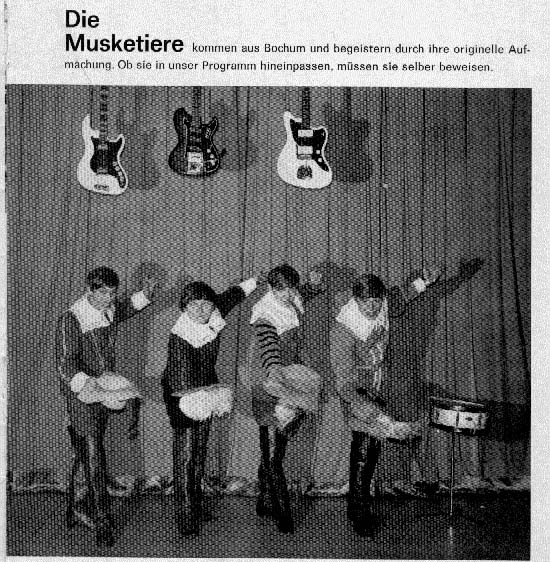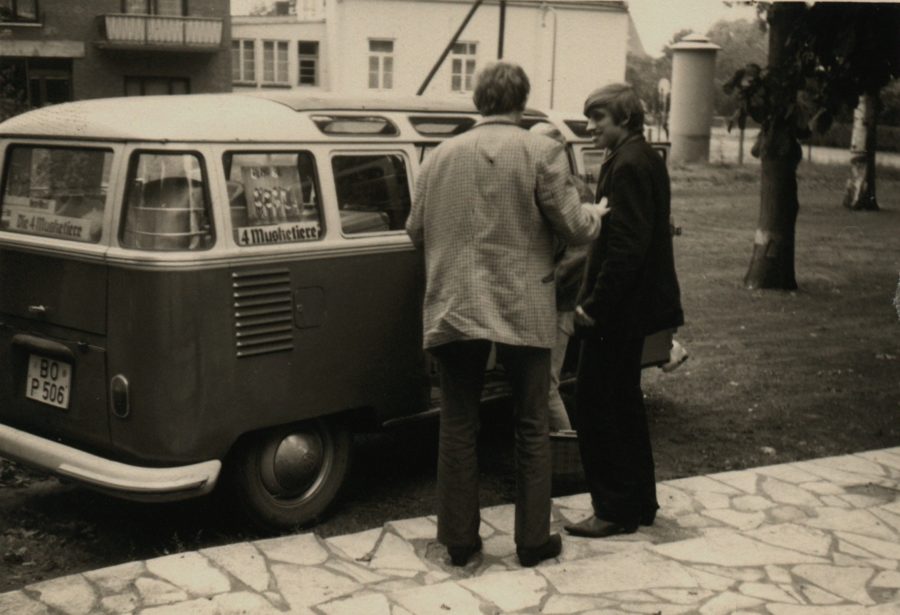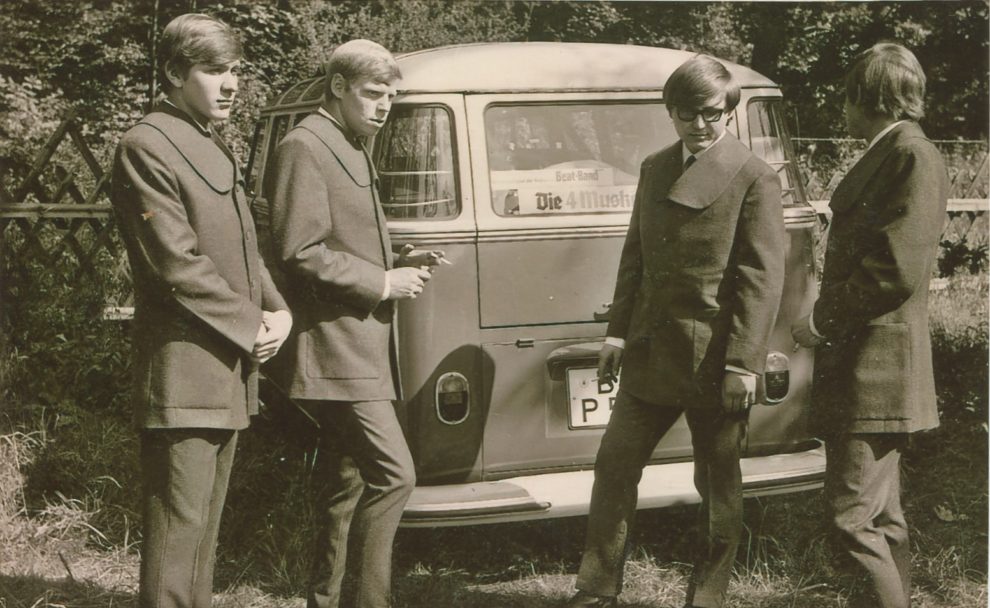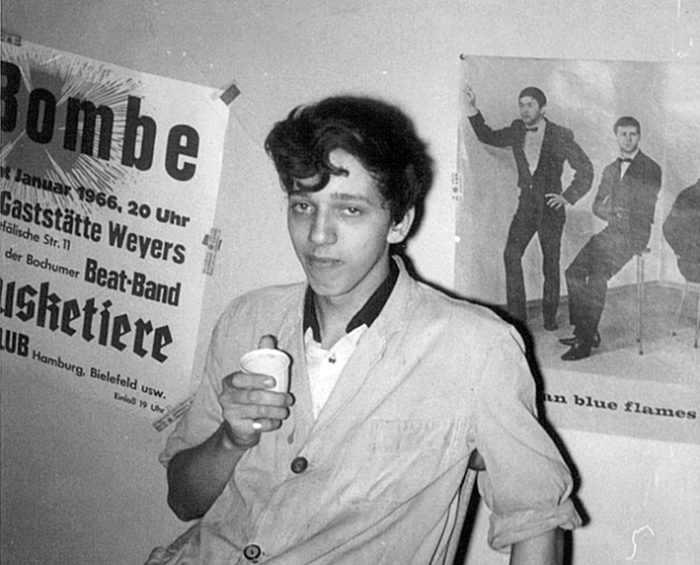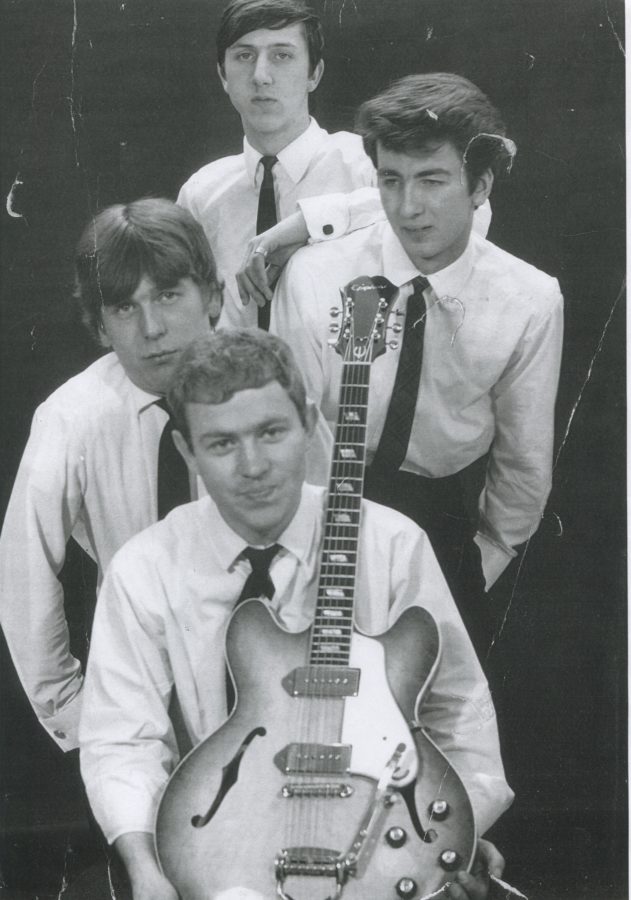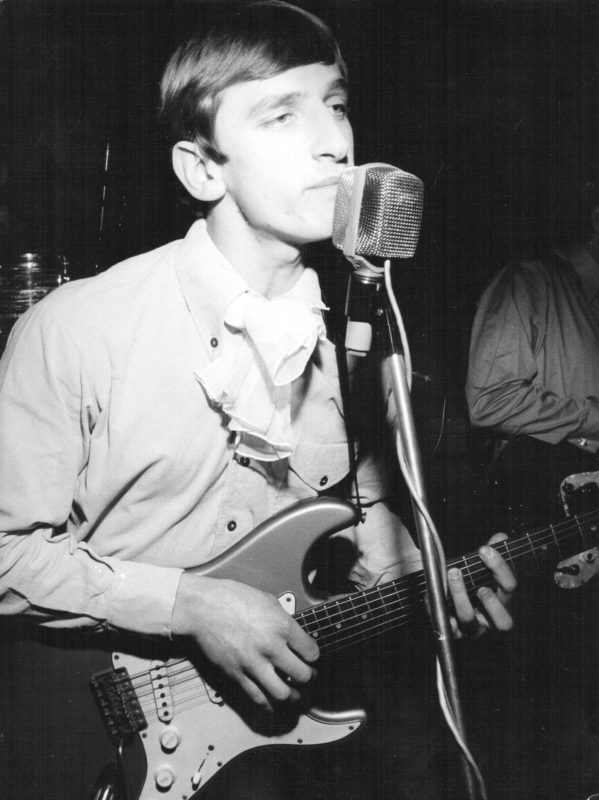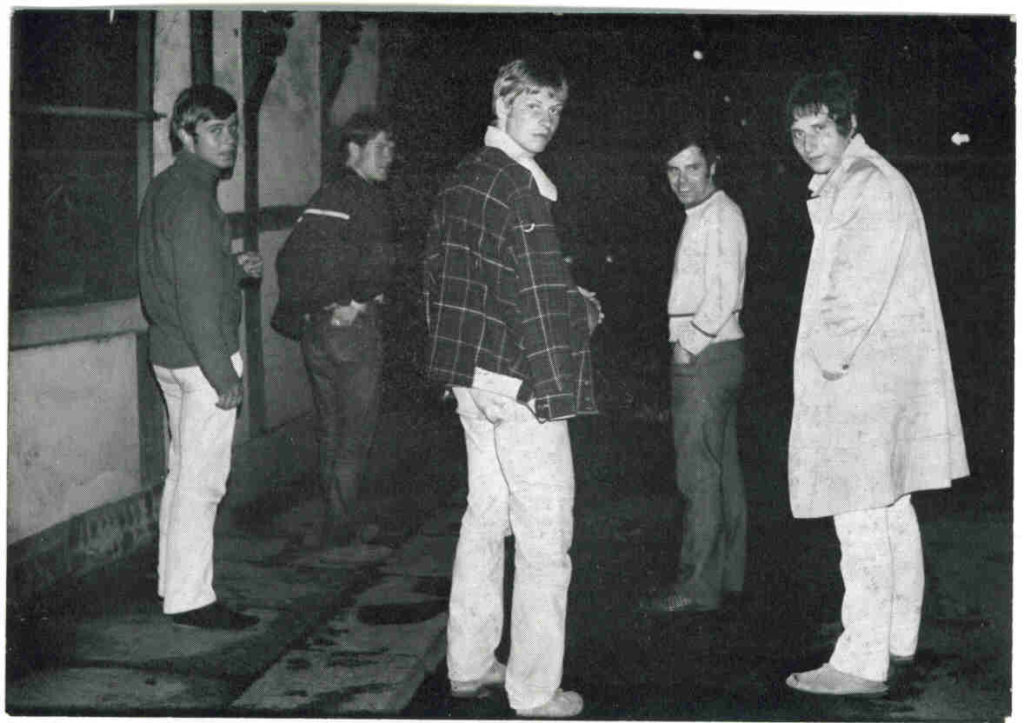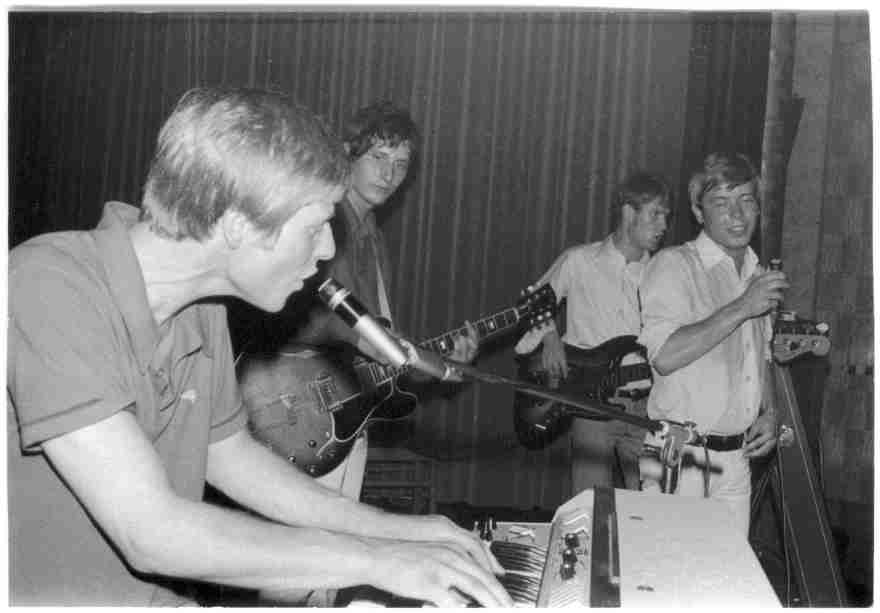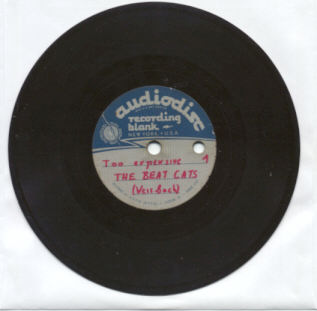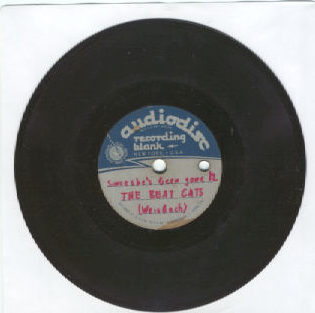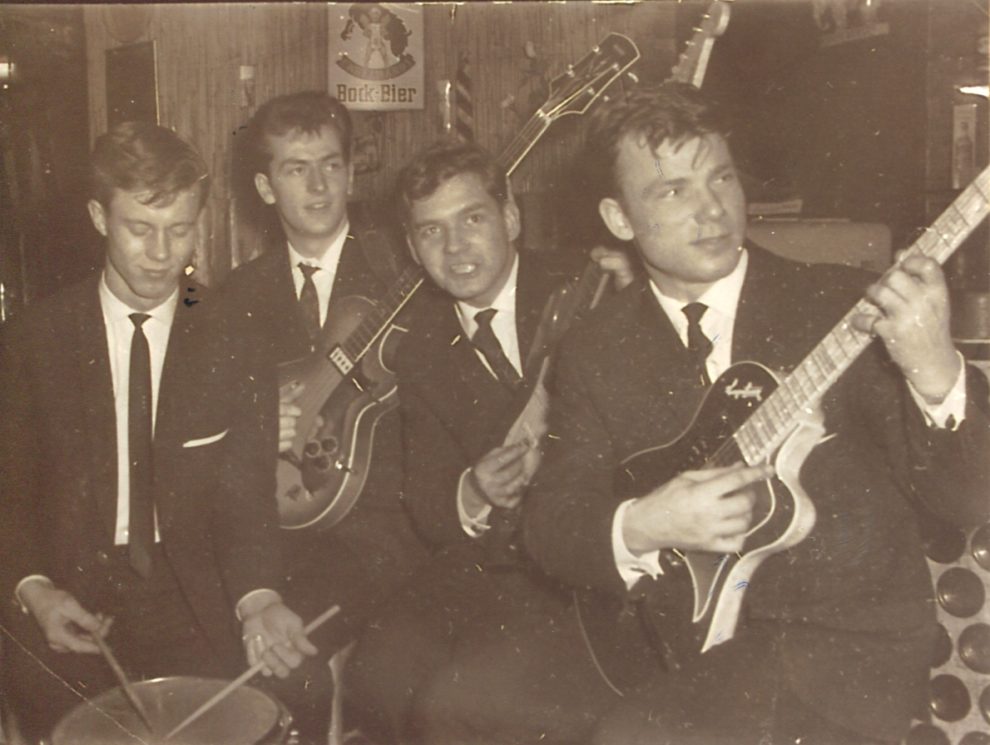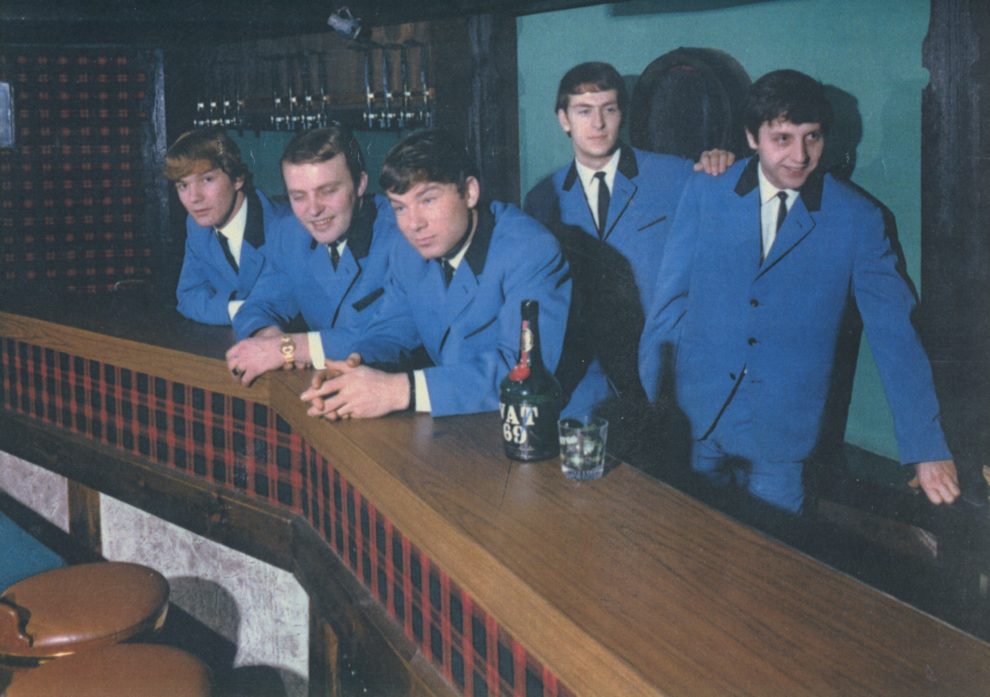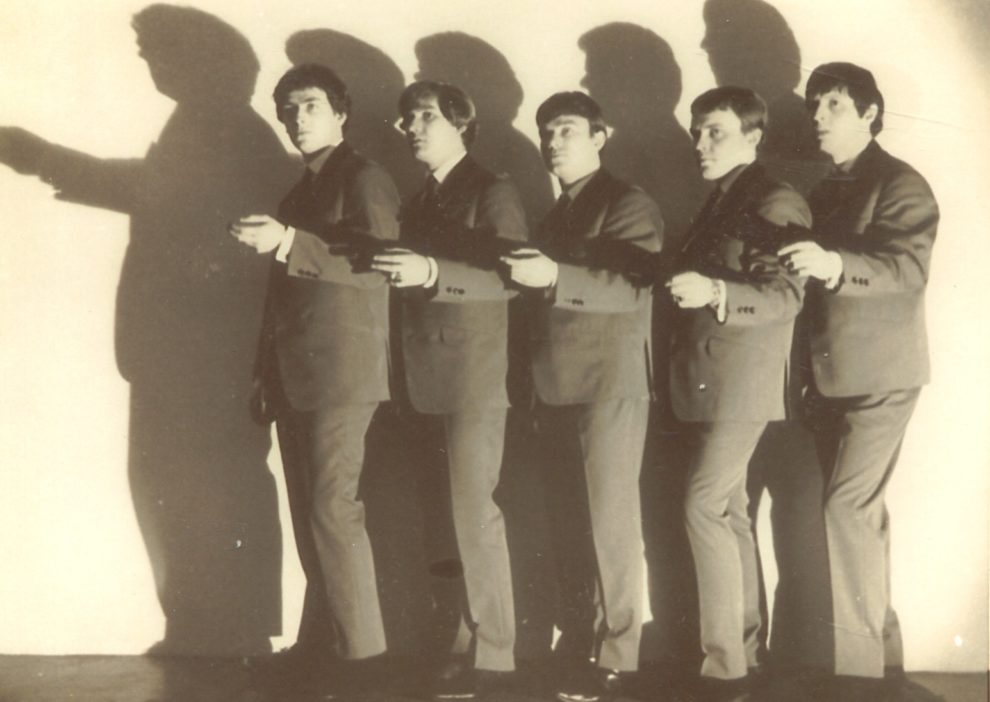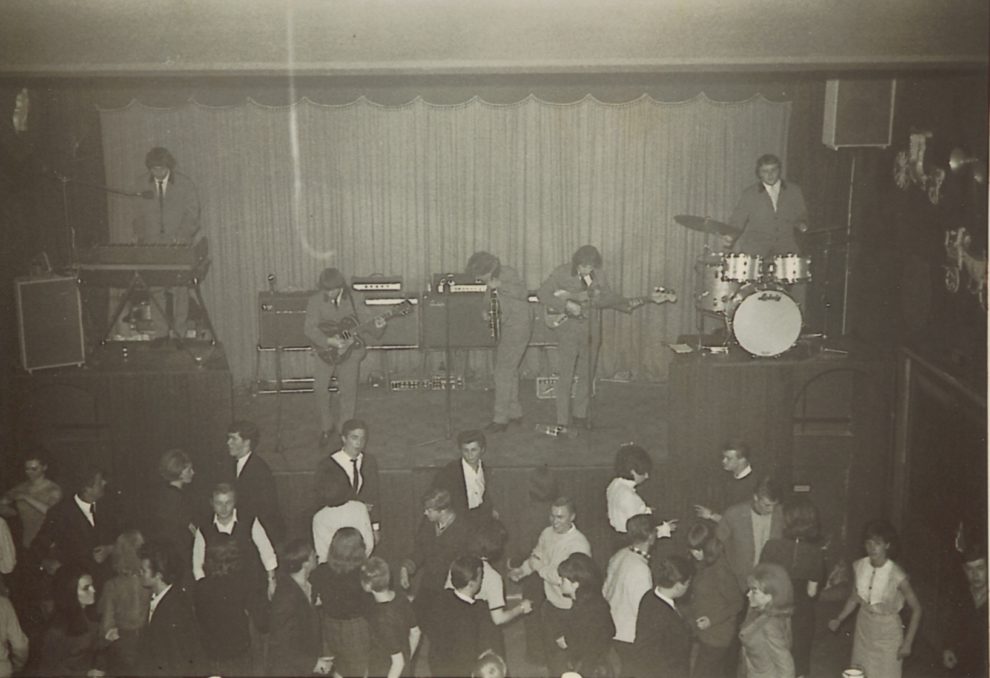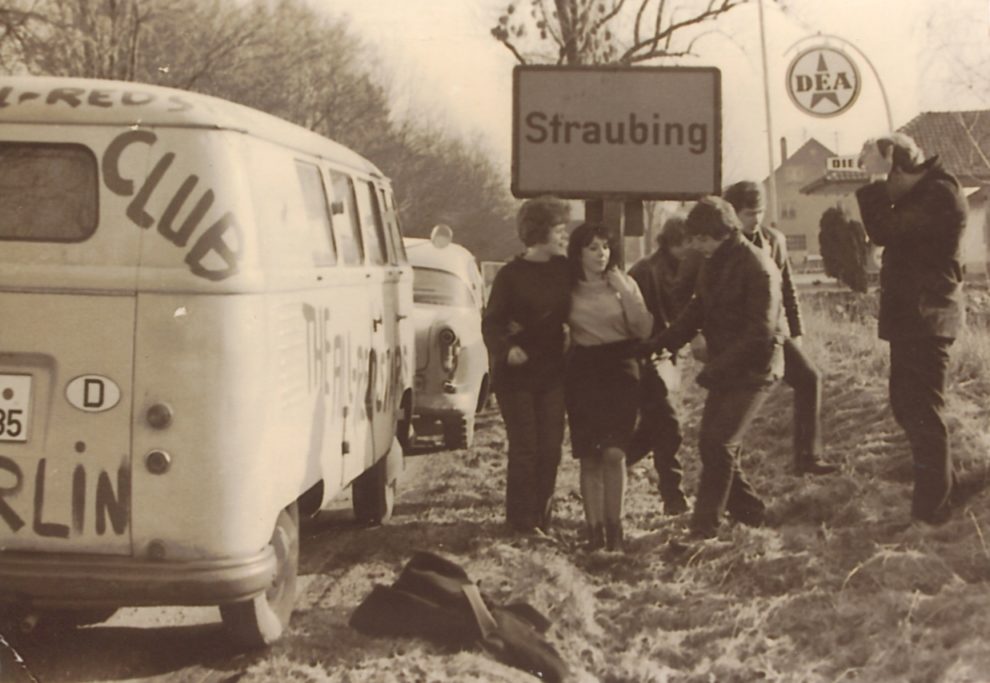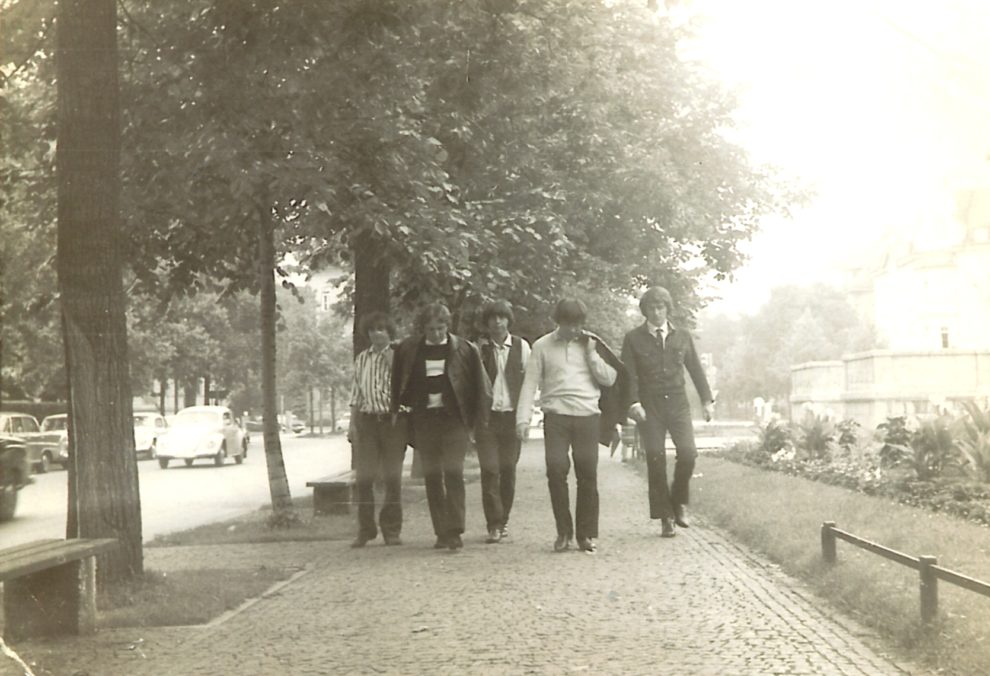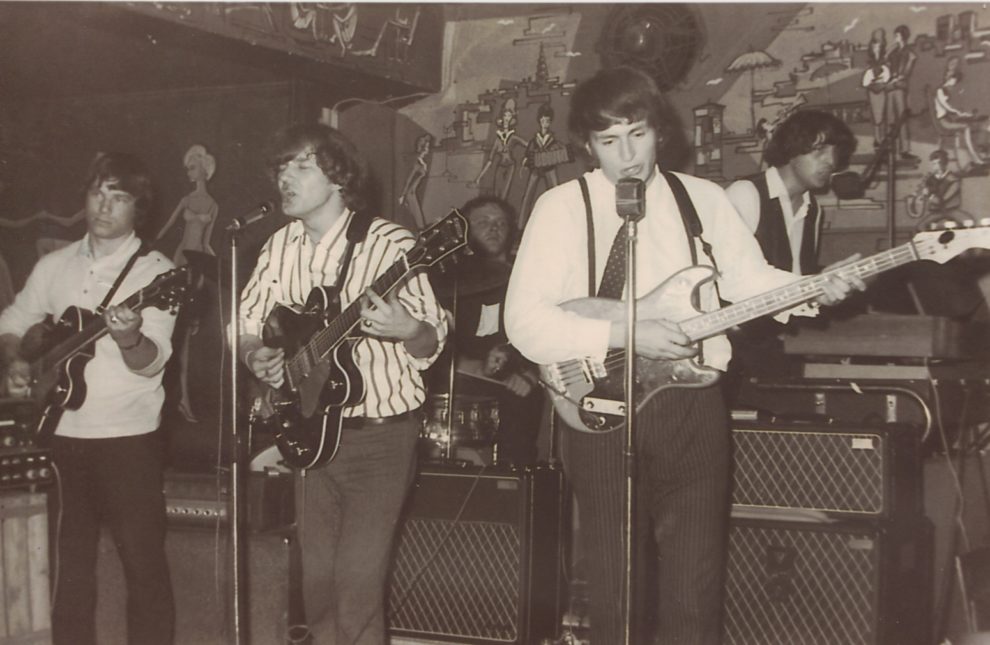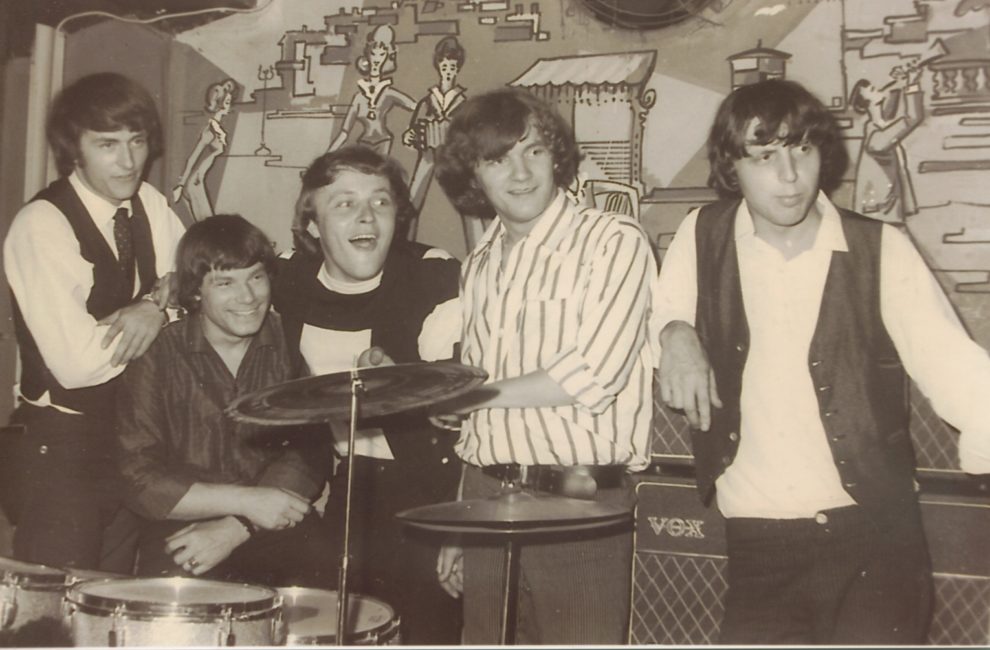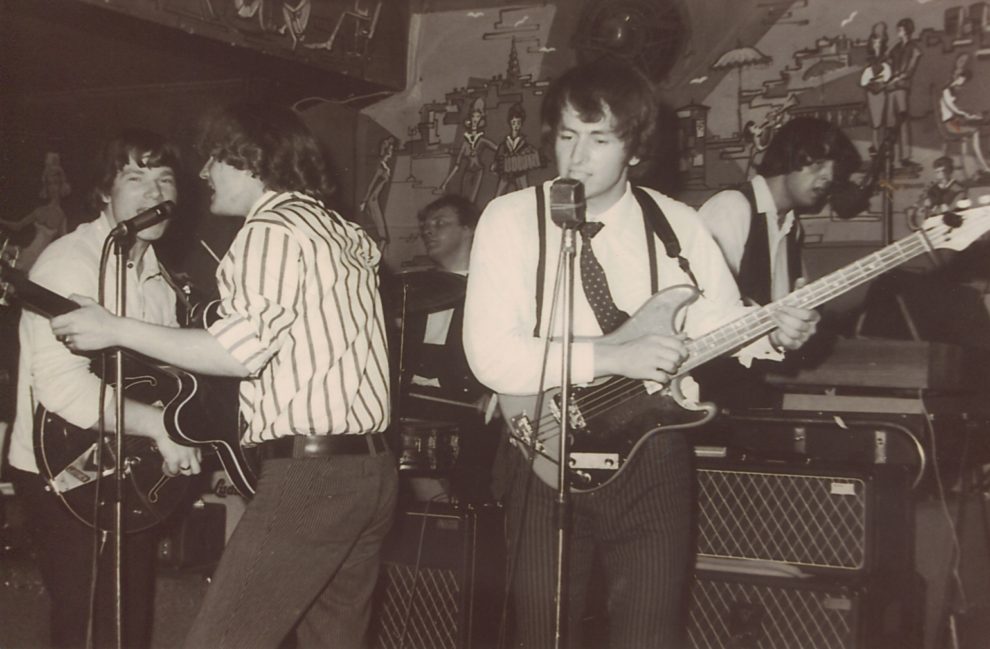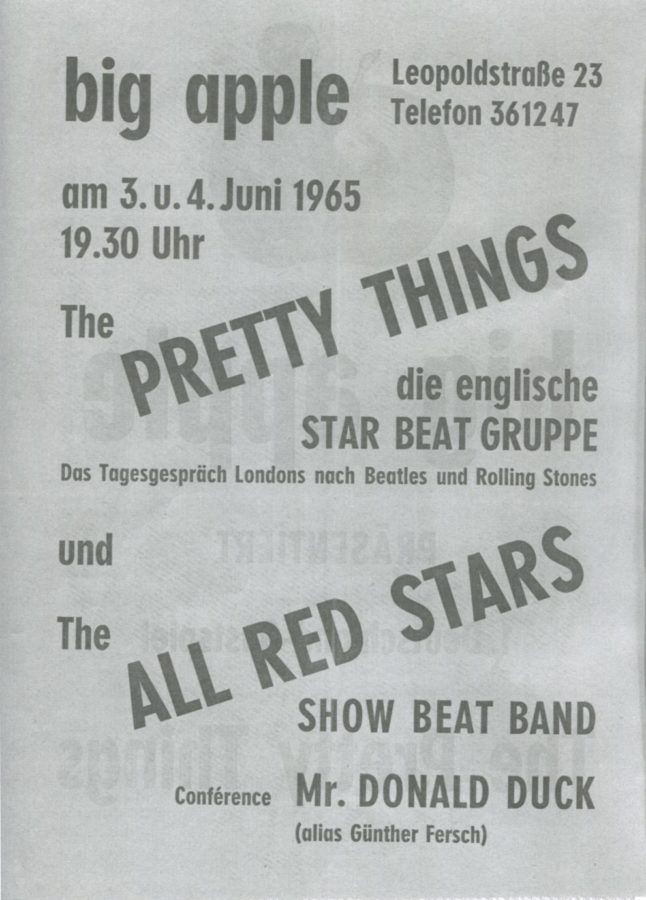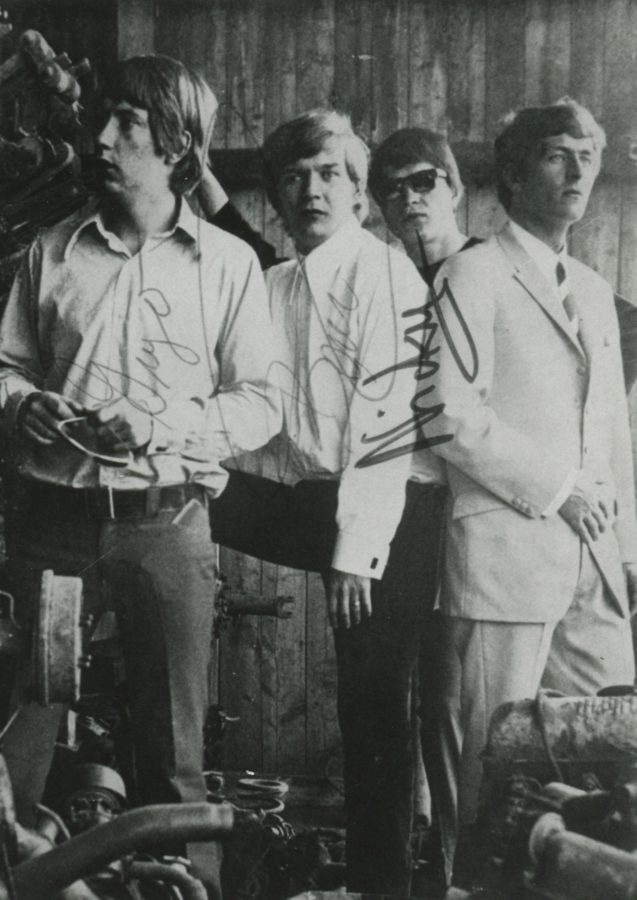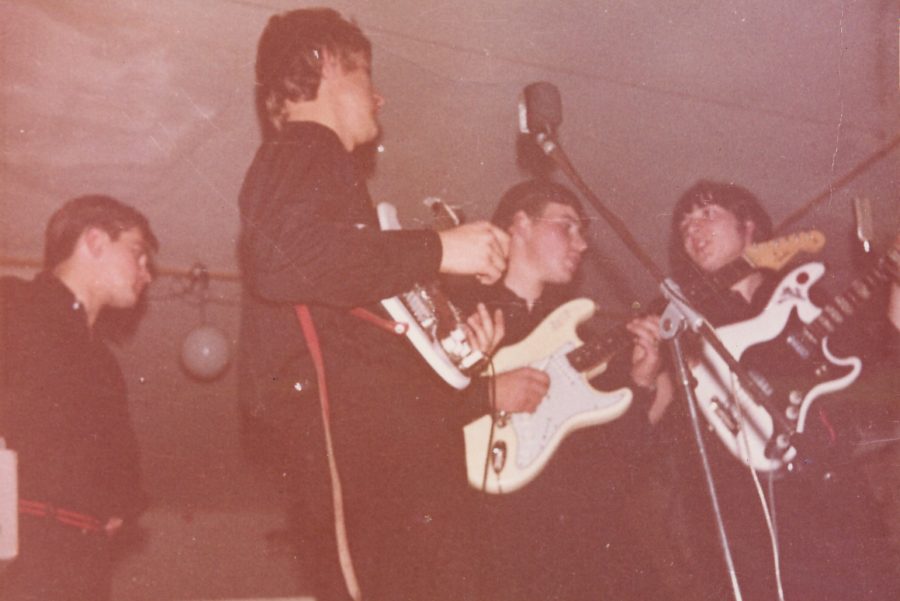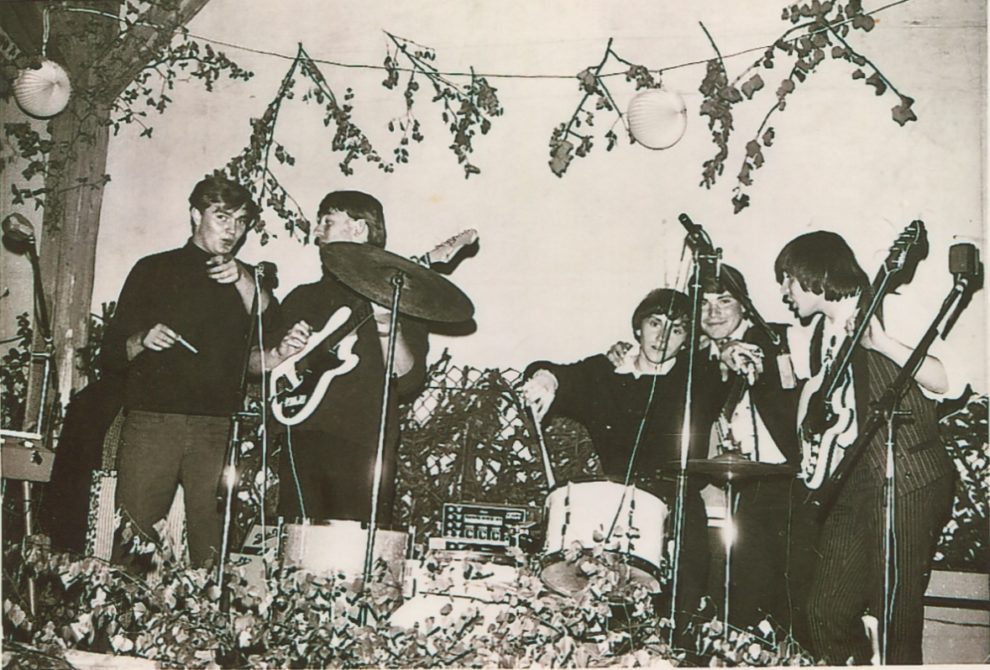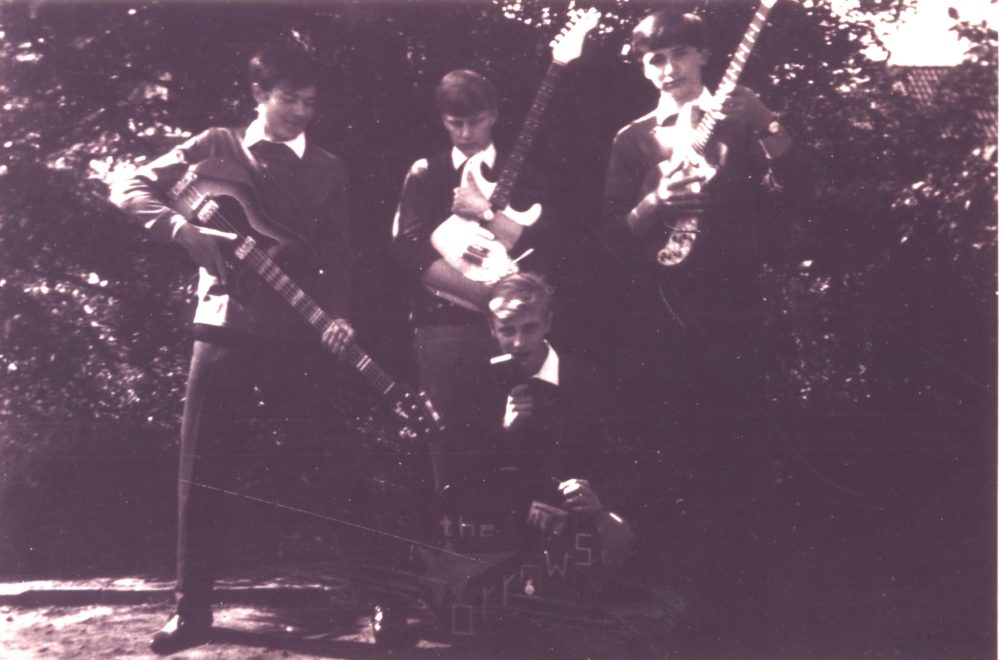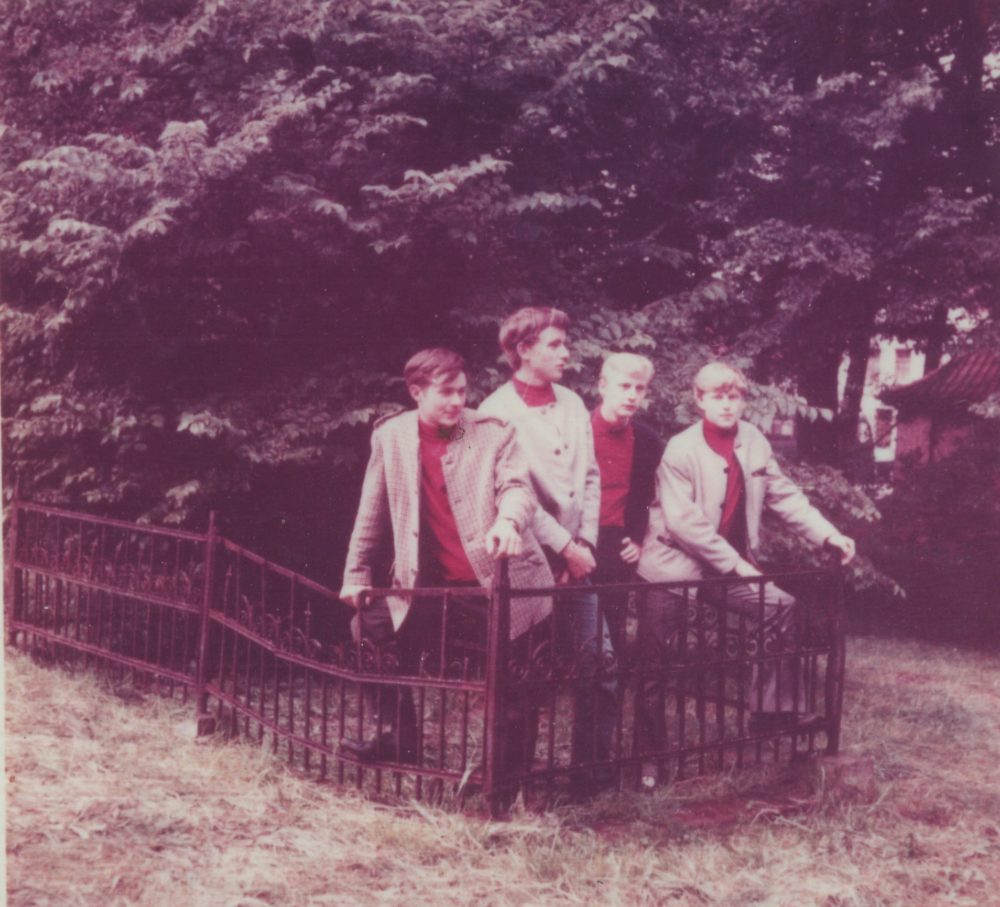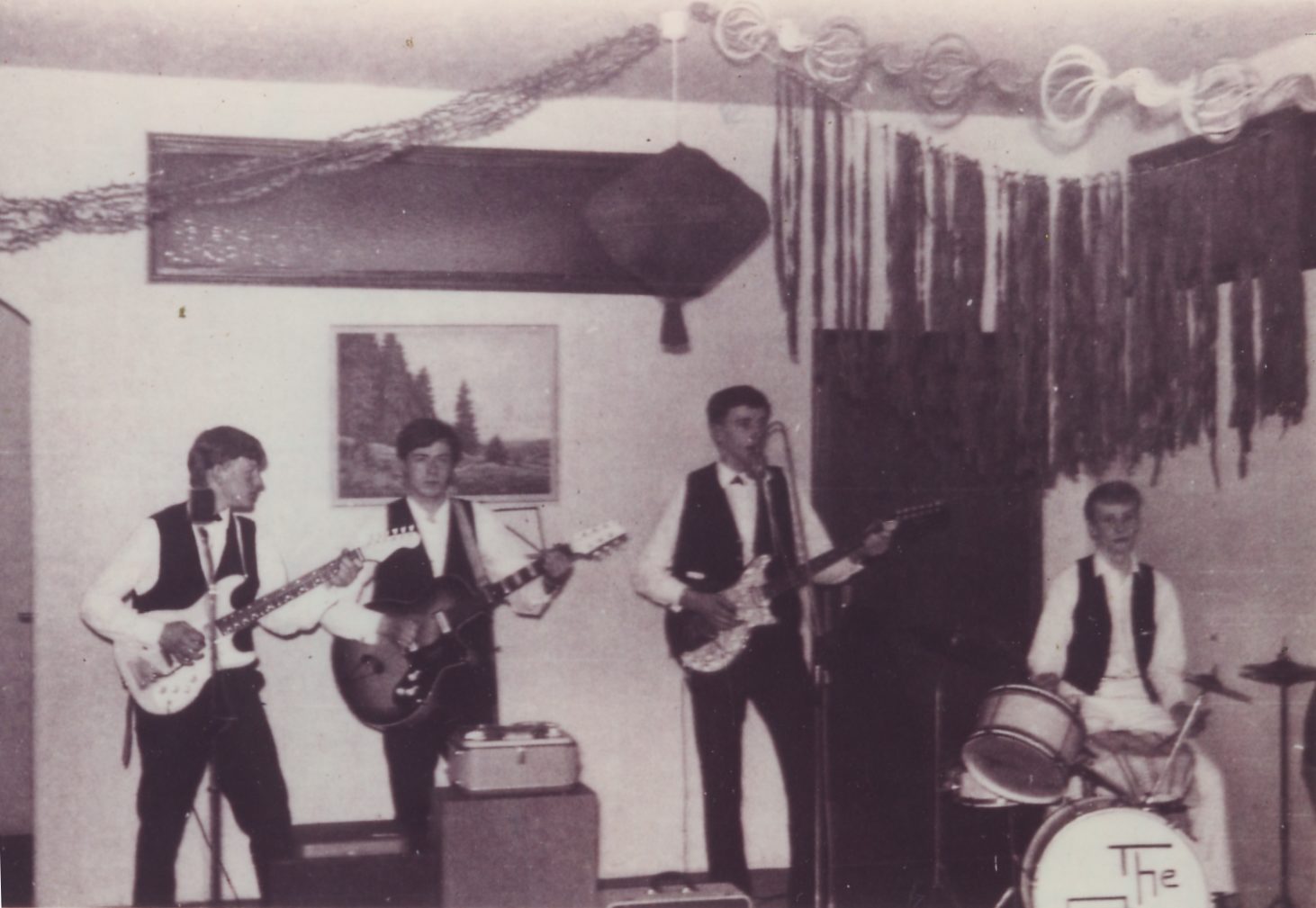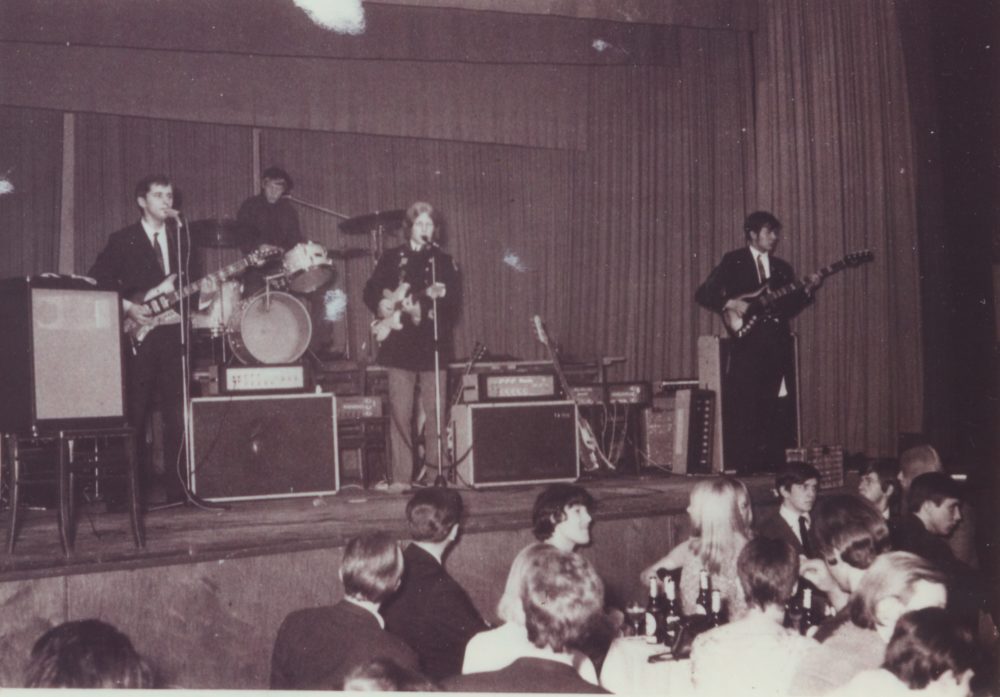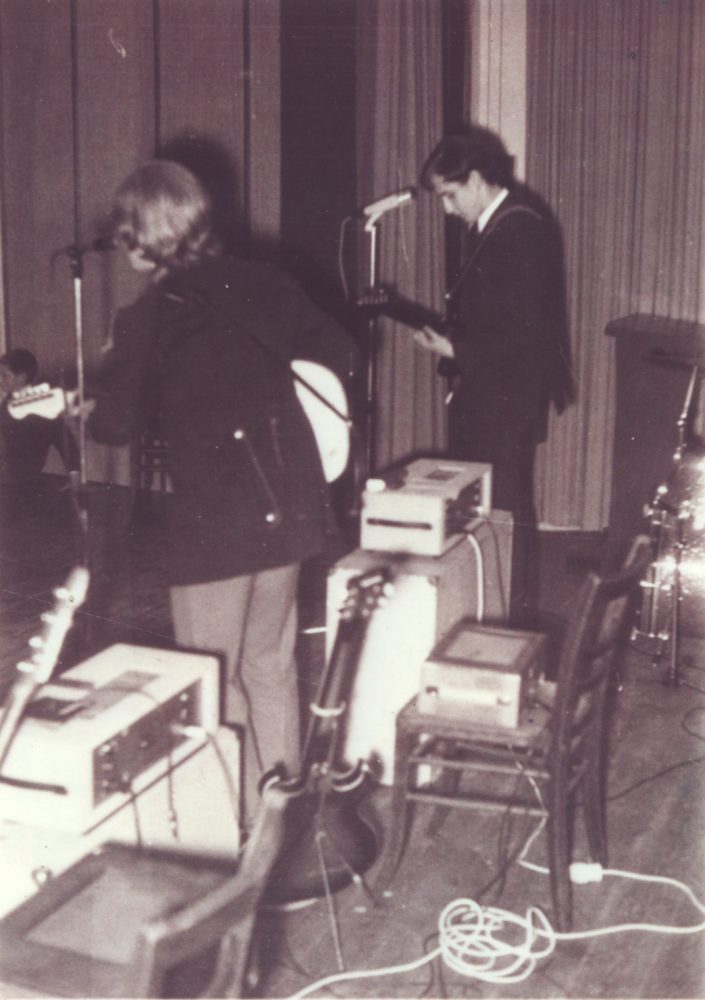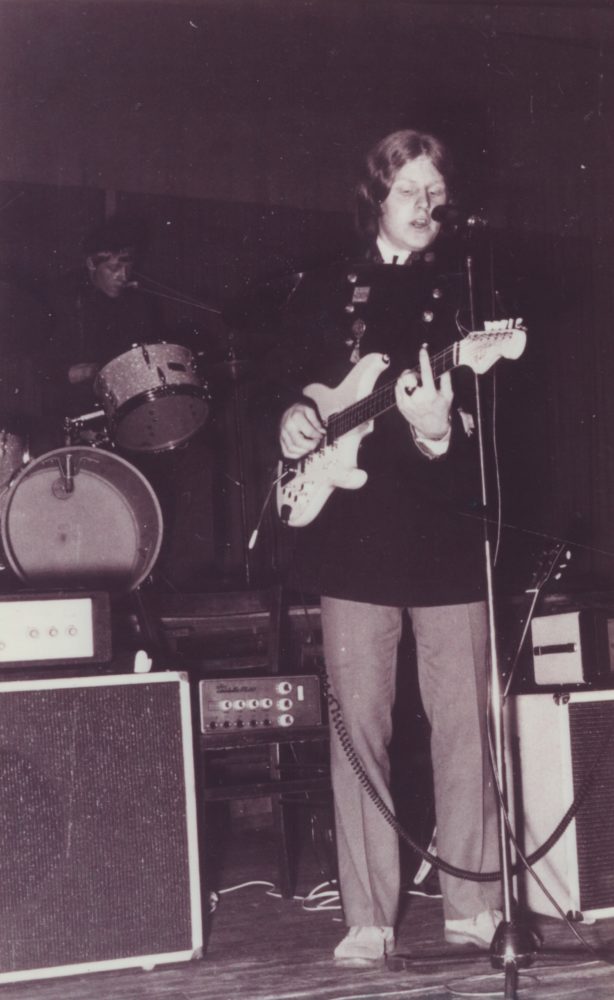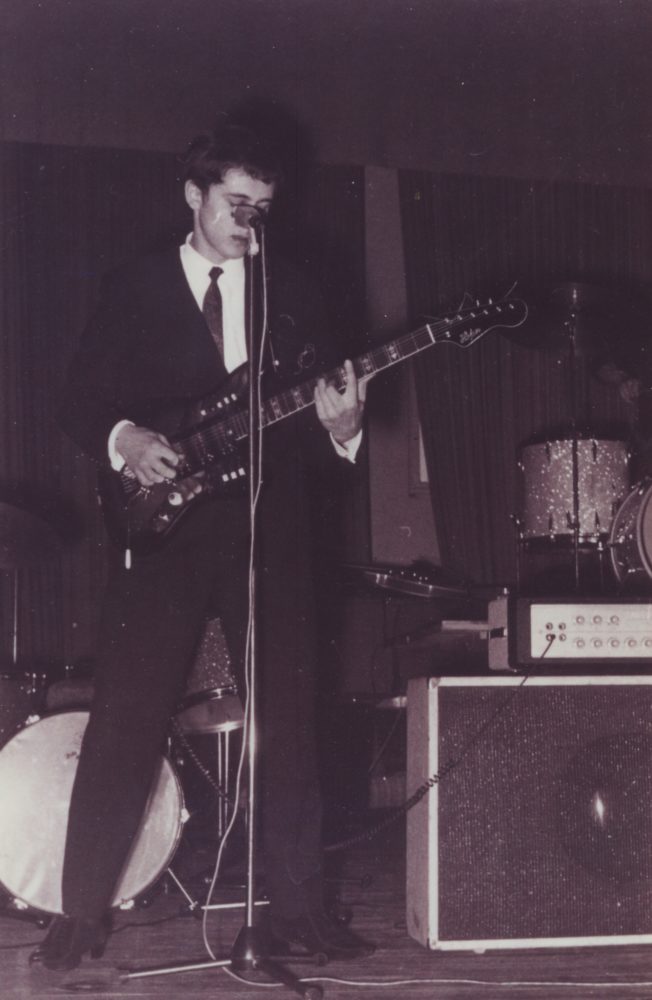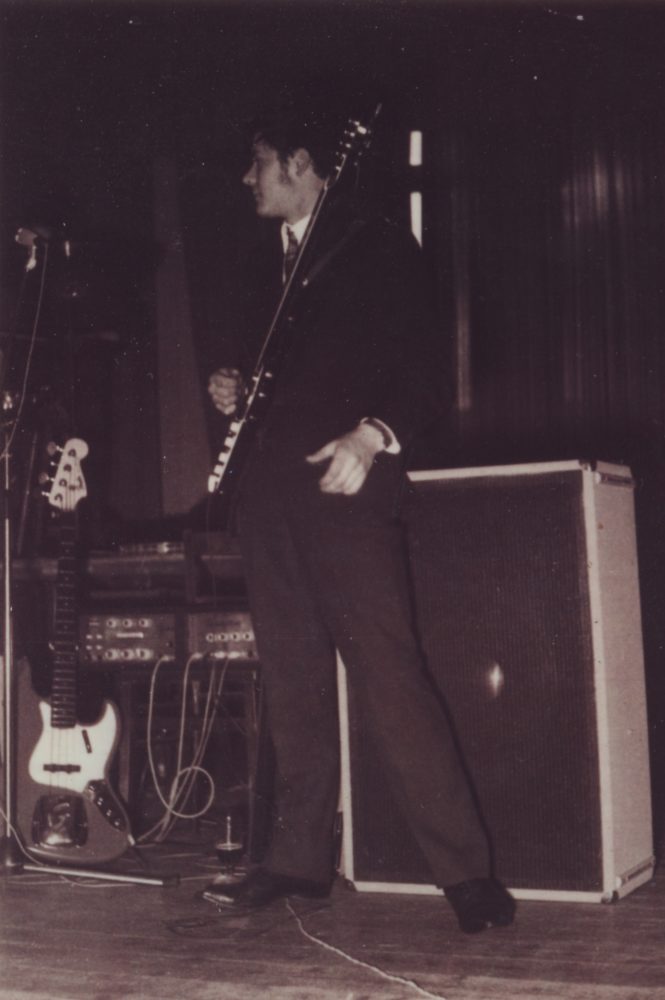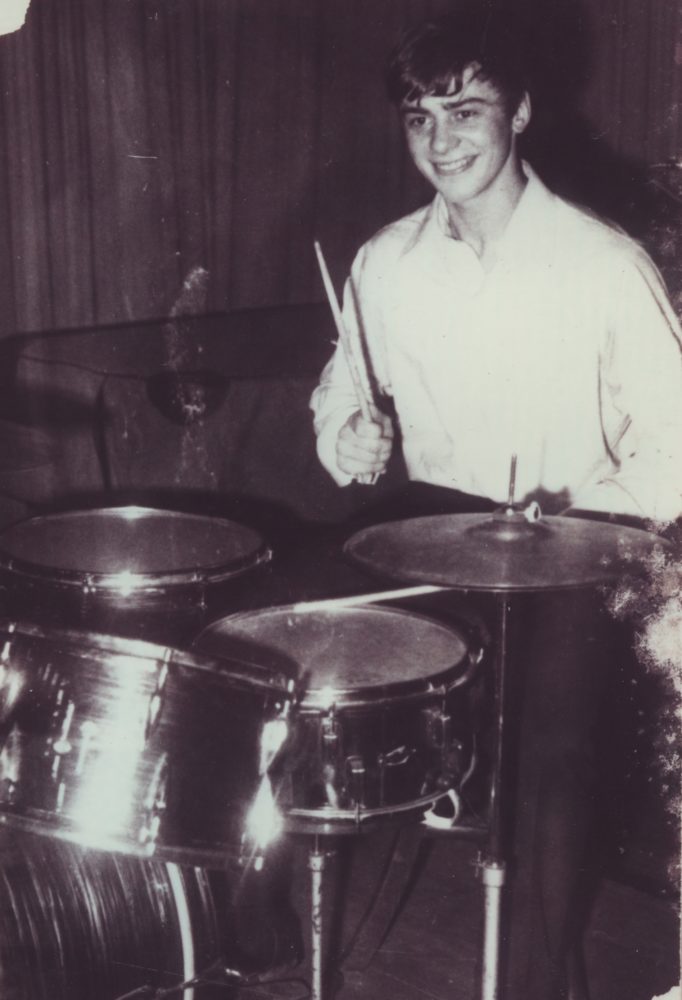 | | |
| --- | --- |
| The Arrows, Norden, Uwe Tomek, Gerhard Pompe, Thorsten Mangelsen, Udo Eichner | The Arrows, Norden |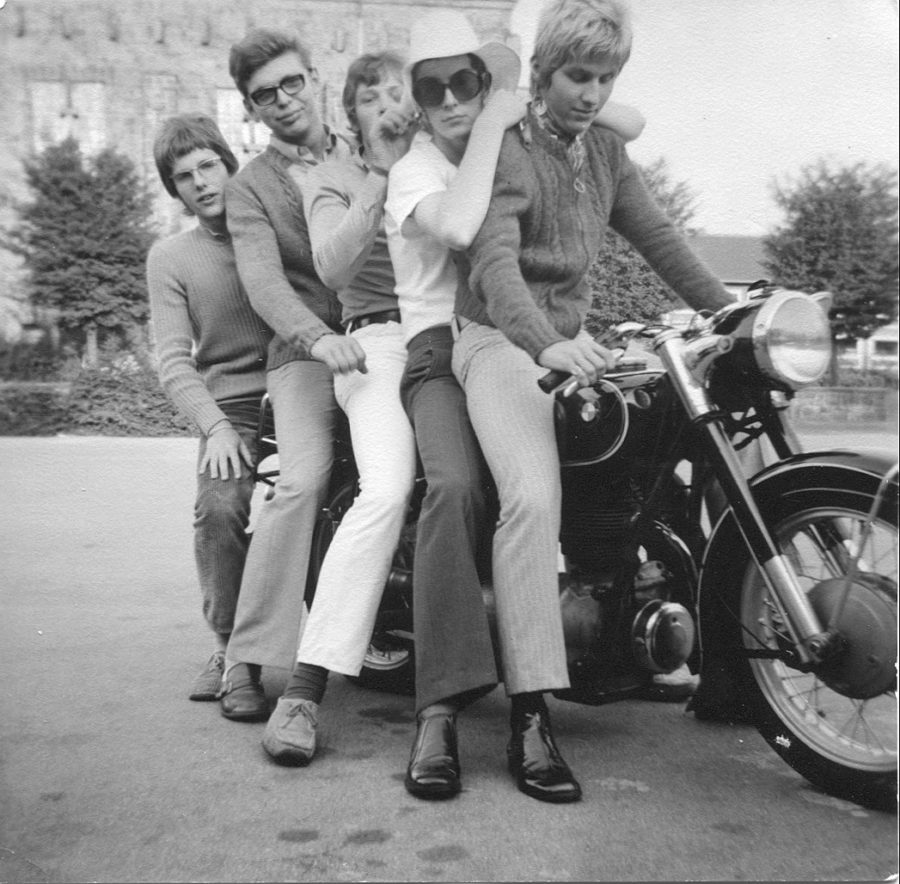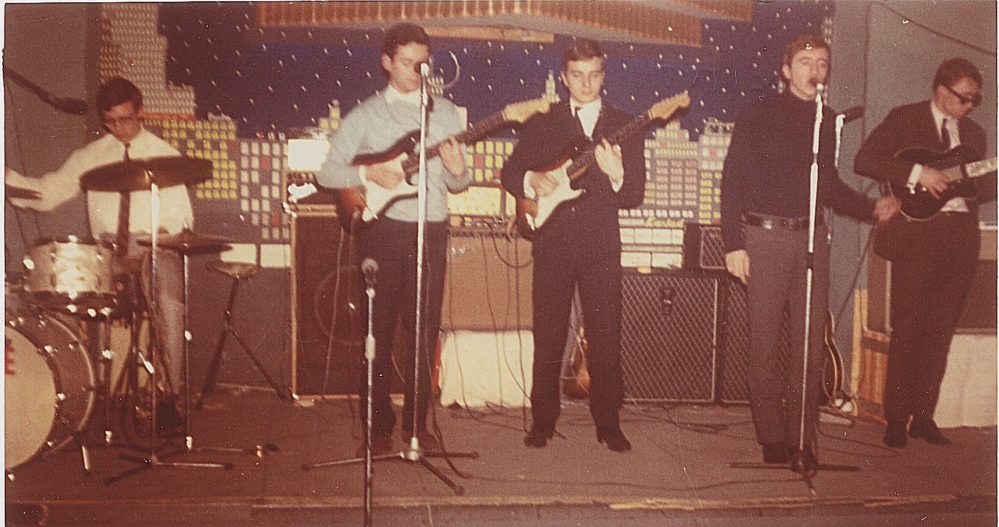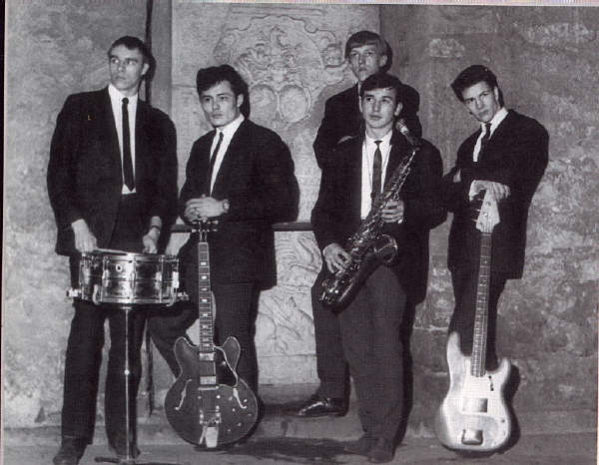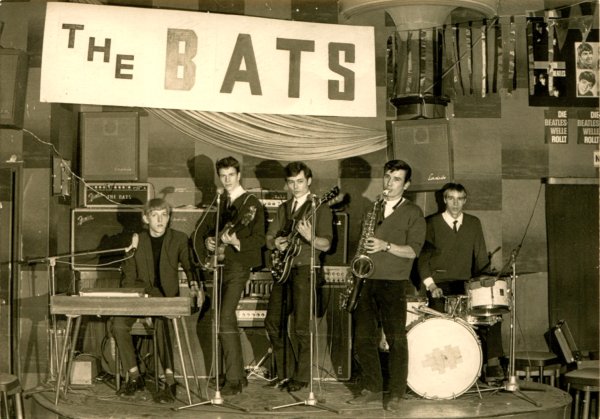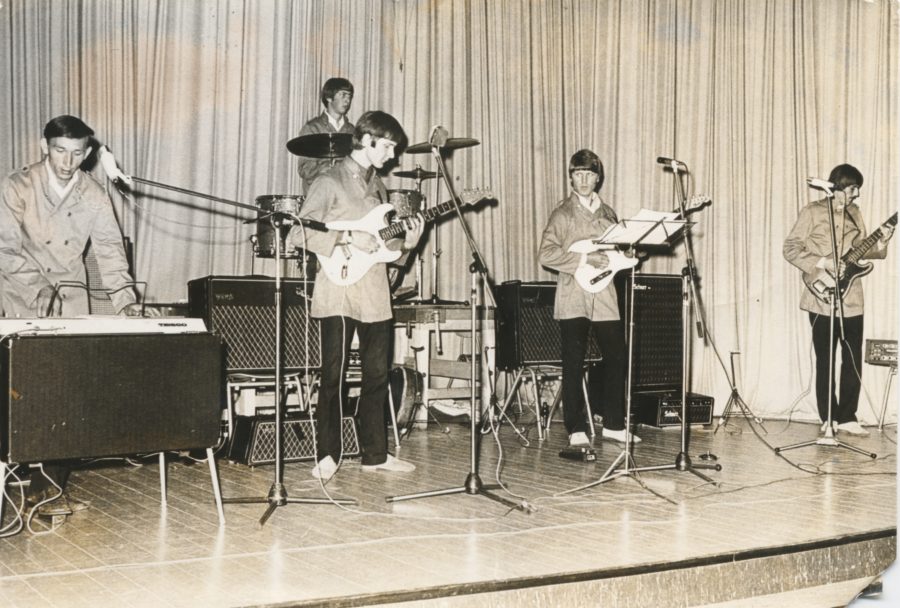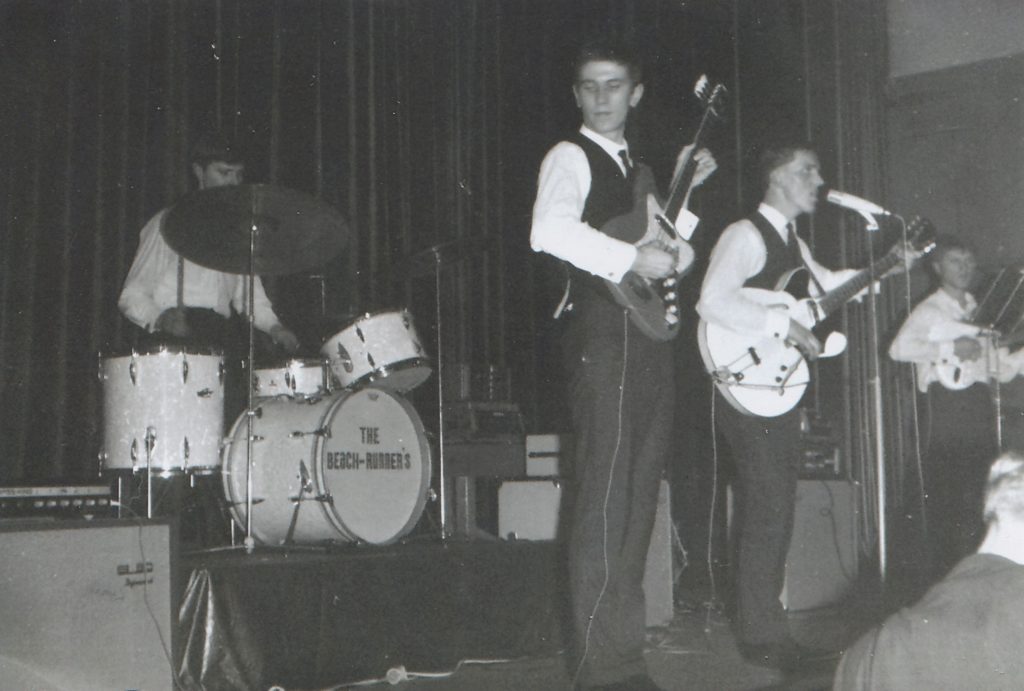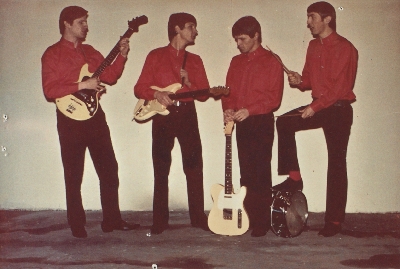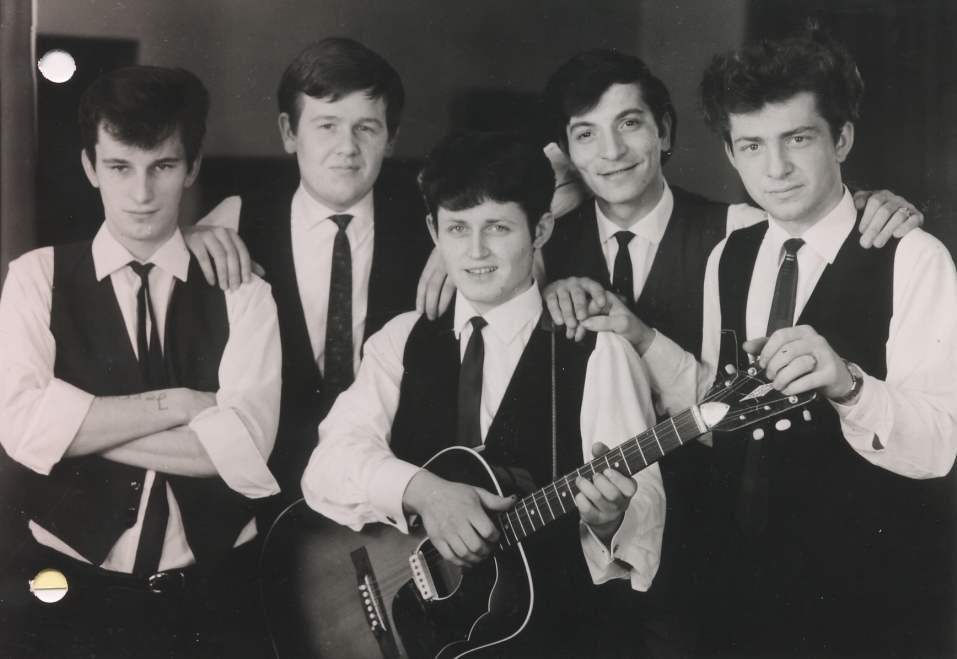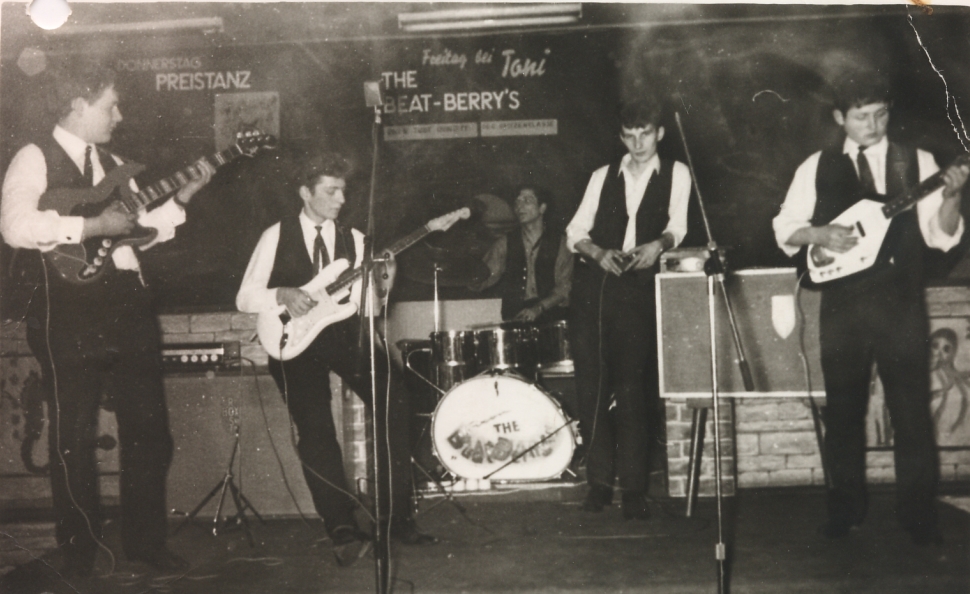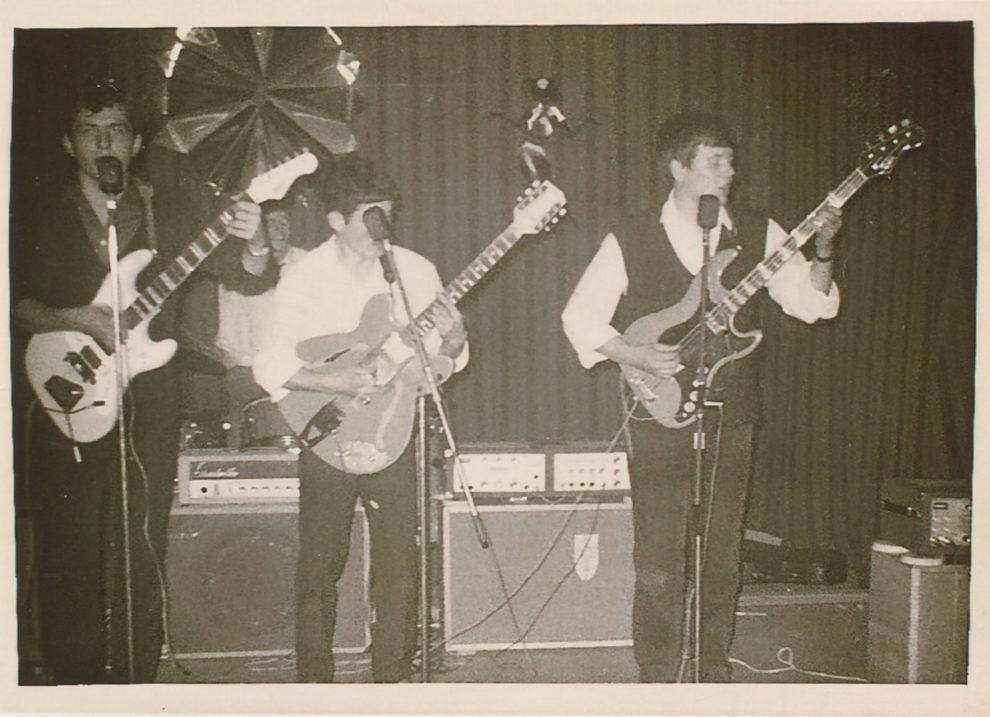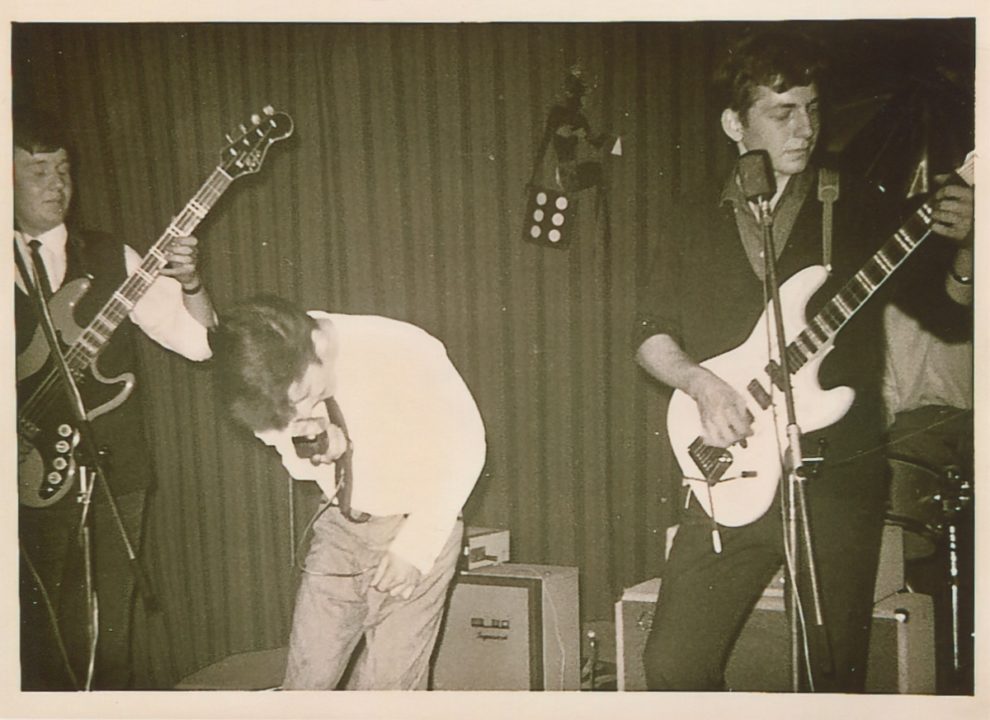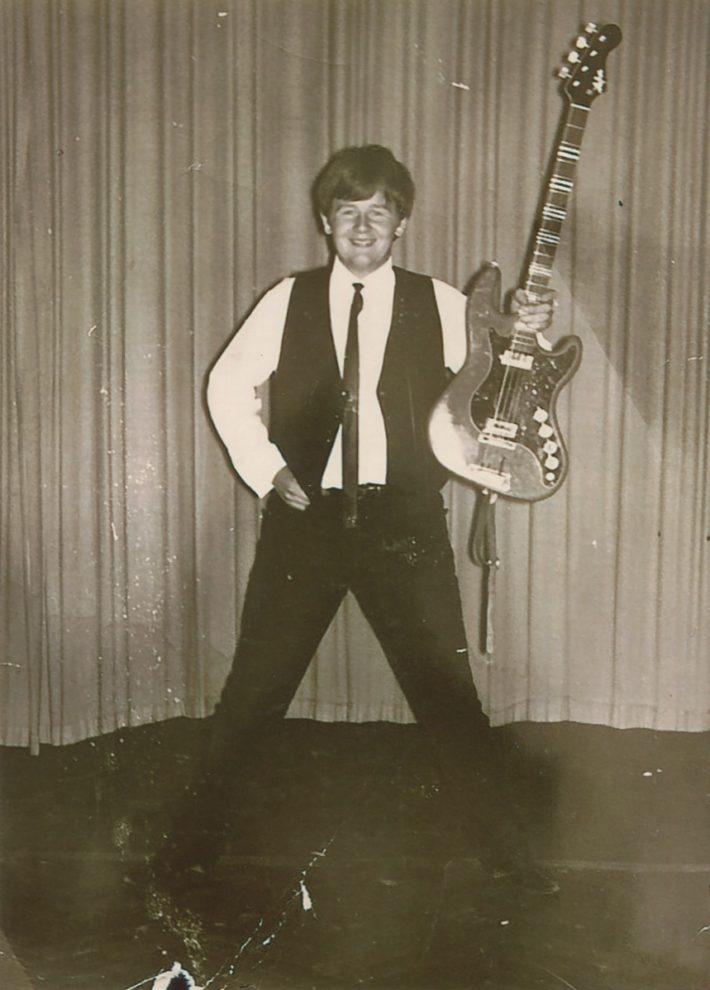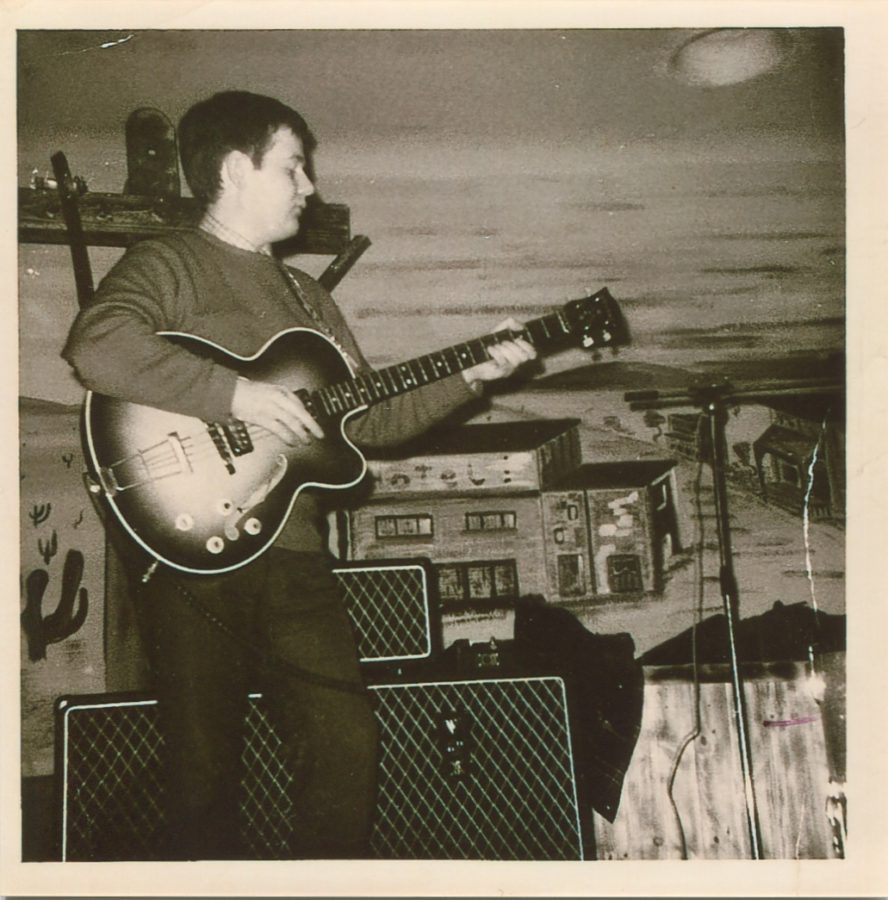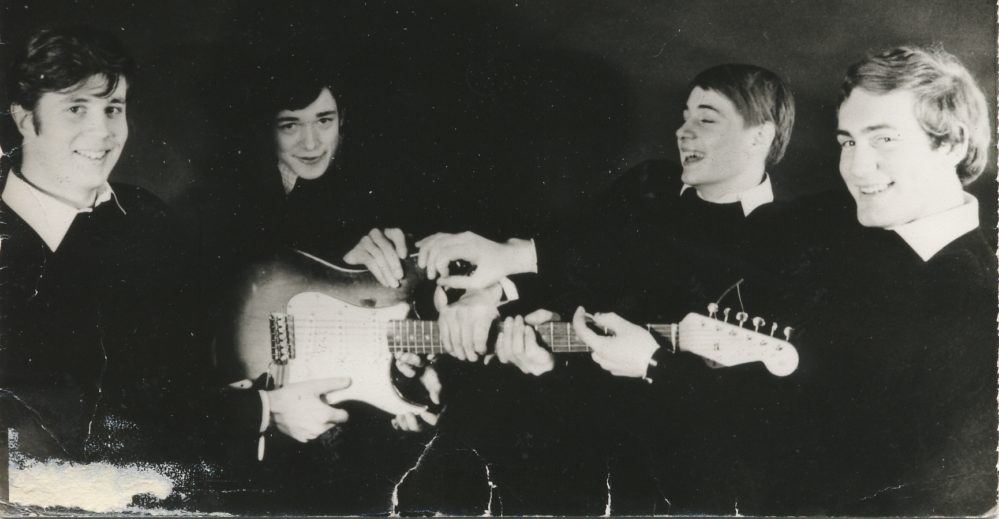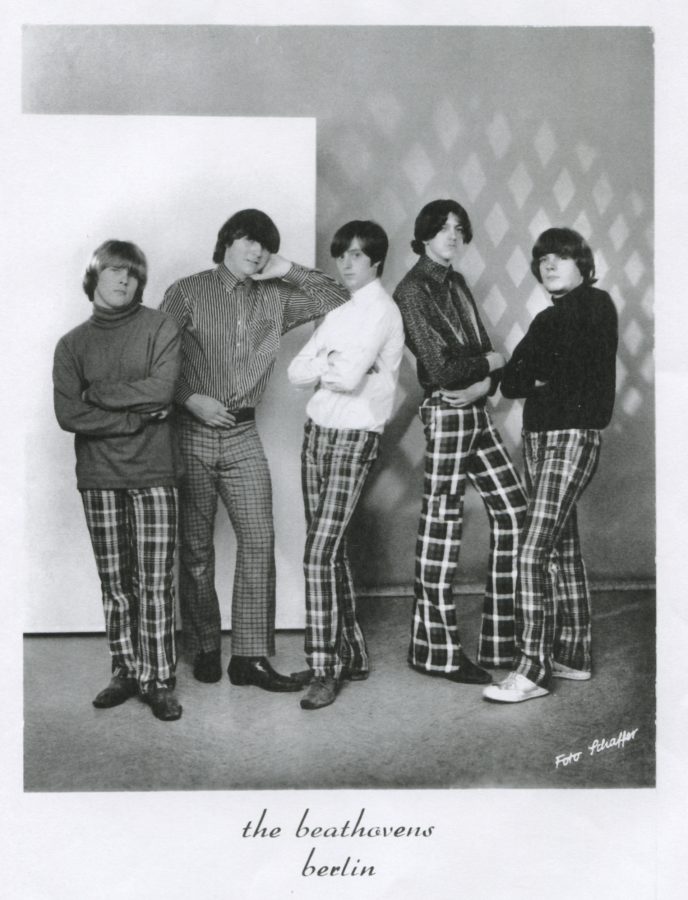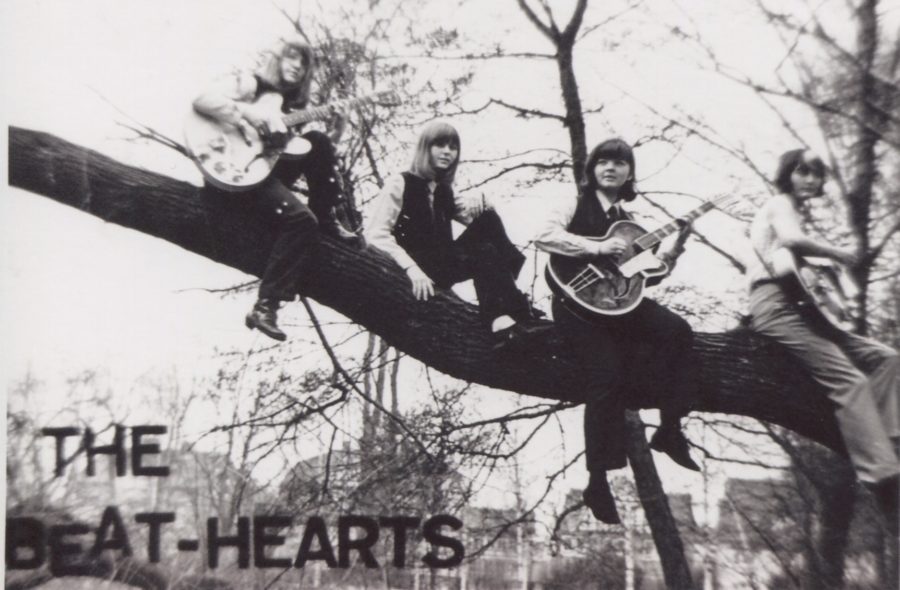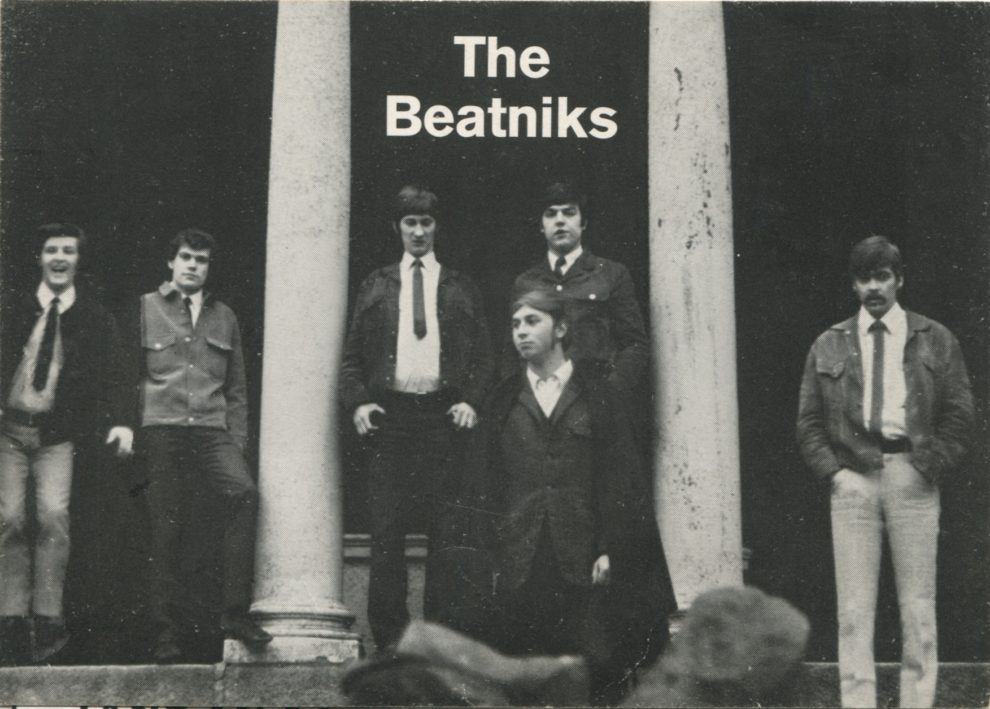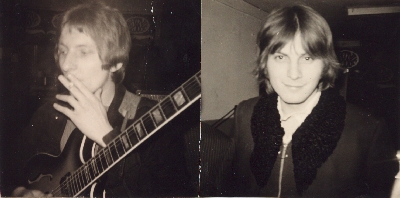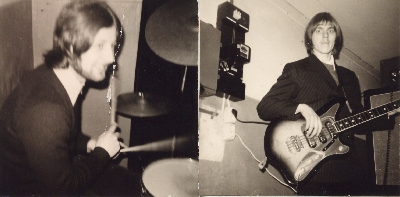 >>The Beethovens, Karlsruhe, Zeitungsausschnitt
| | |
| --- | --- |
| The Bell-Boys, Berlin | |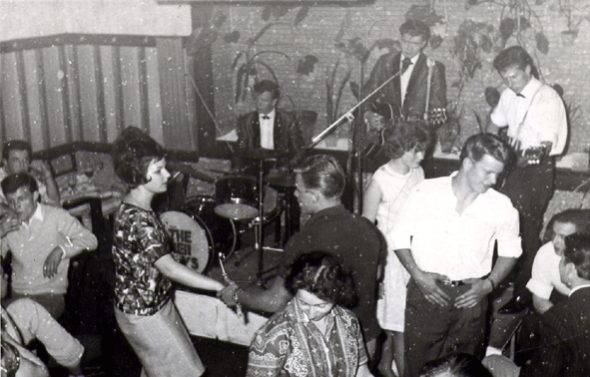 | | |
| --- | --- |
| Karl-Heinz Bender and The Black Panthers, Frankfurt | Karl-Heinz Bender and The Black Panthers, Frankfurt |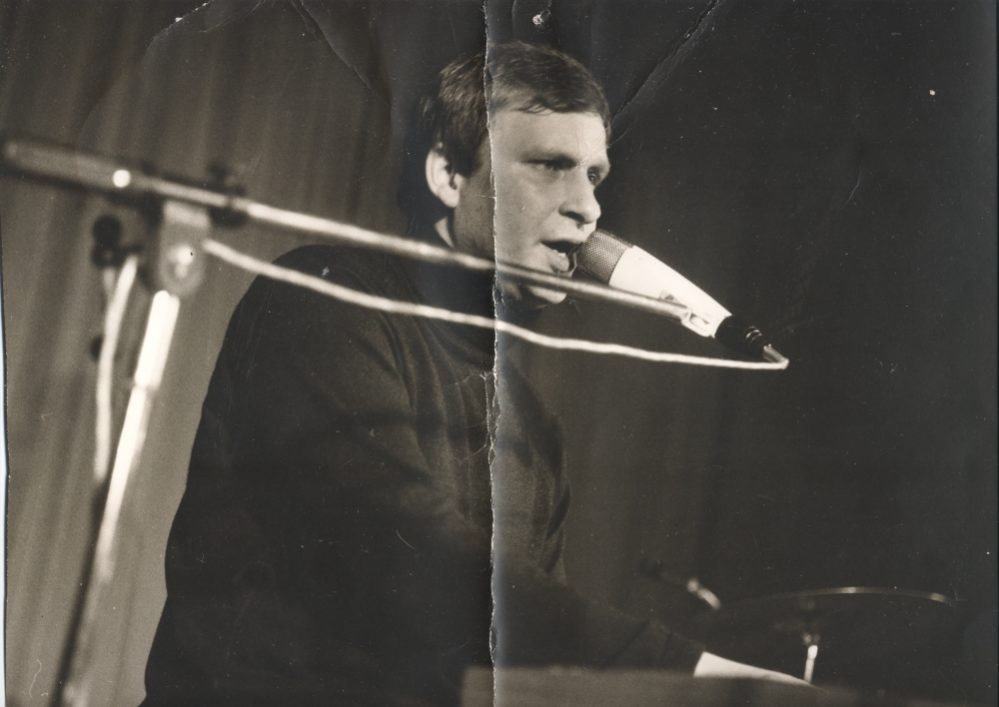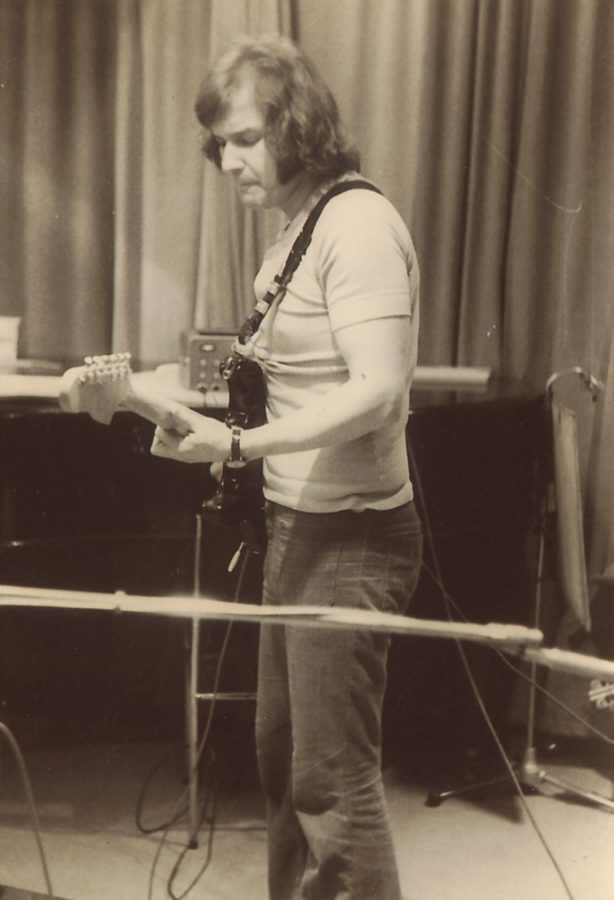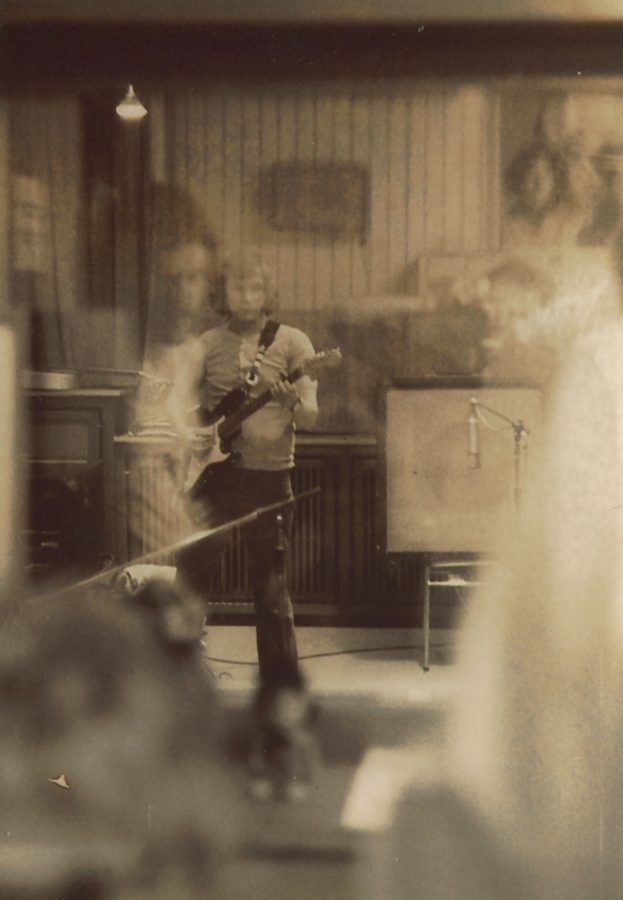 THE BLUE BOYS
Zuerst waren sie als Die Globetrotter auf großer Tour durch Recklinghausen, Gladbeck und Gelsenkirchen, dann überkam sie das große Leid, und so wurden sie The Blue Boys: Lothar Busch, Melodiegitarre, Klaus Amoneit, Rhythmusgitarre, Wolfgang Dolata, Bass, Peter Schütz, Orgel, Herbert Werner, Schlagzeug, sowie Peter Hedrich, Rhythmusgitarre, Gesang. Peter Hedrich entschloß sich bald, auf Solopfaden zu wandeln und eine Schlagerkarriere als Peter Kent zu probieren. Sein Ersatz wurde Walter Steven, der auch nicht schlechter sang. Im Kaiserhof, Herten, fanden sie gute Bedingungen und gutes Essen vor, und deshalb beschlossen sie, dort auch die Proben abzuhalten. Und bei eben diesen Proben haben sie eine Tonbandaufzeichnung erstellt, deren Resultat würden wir gerne hören, aber die Band rückt sie nicht raus.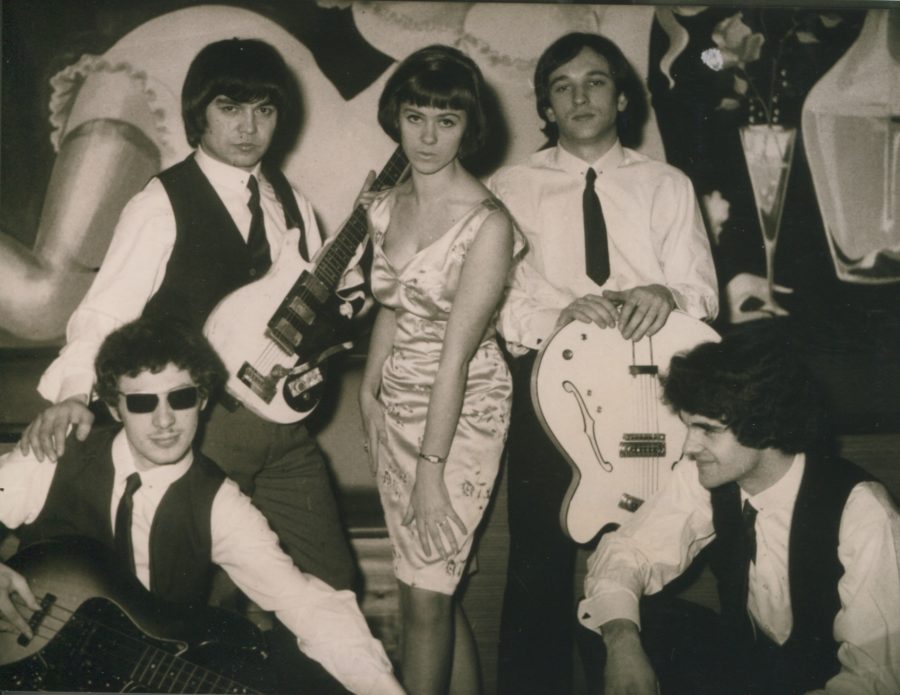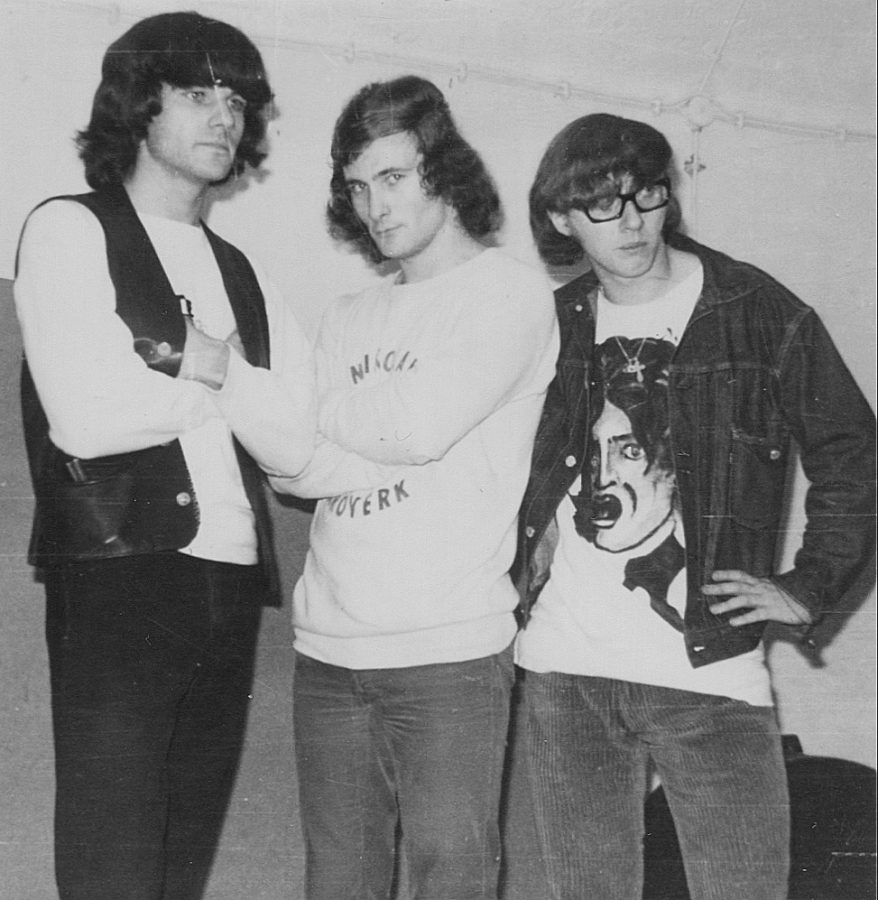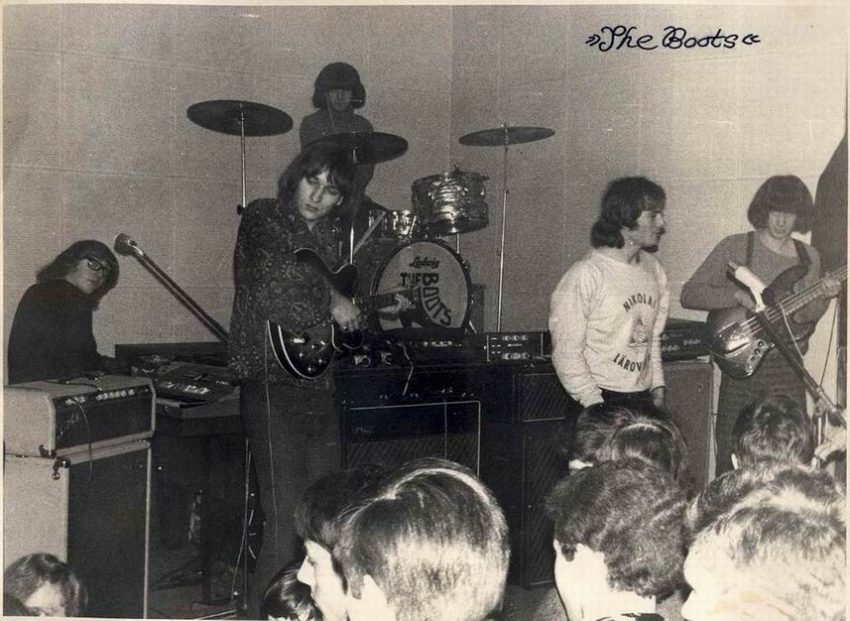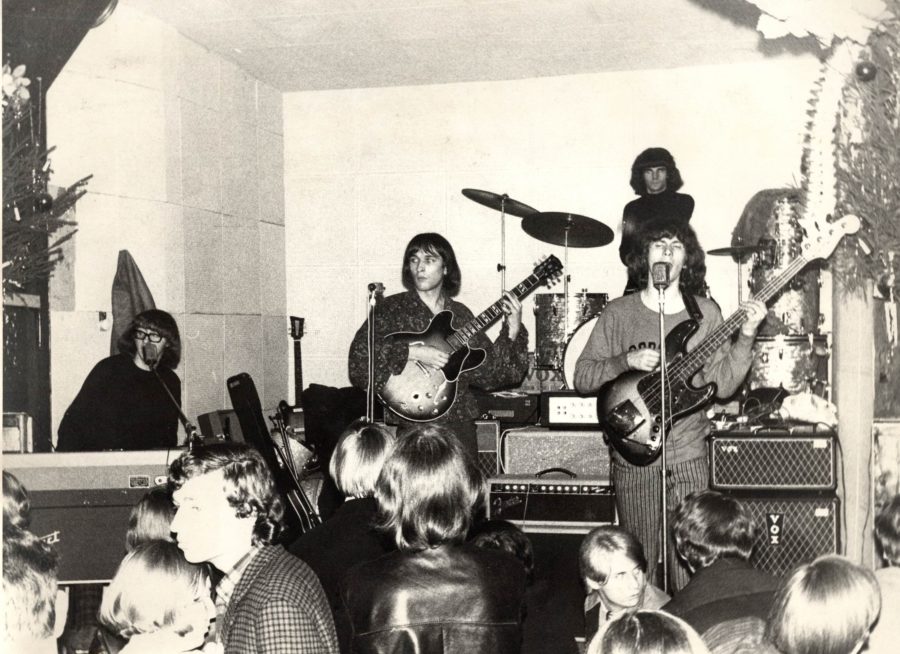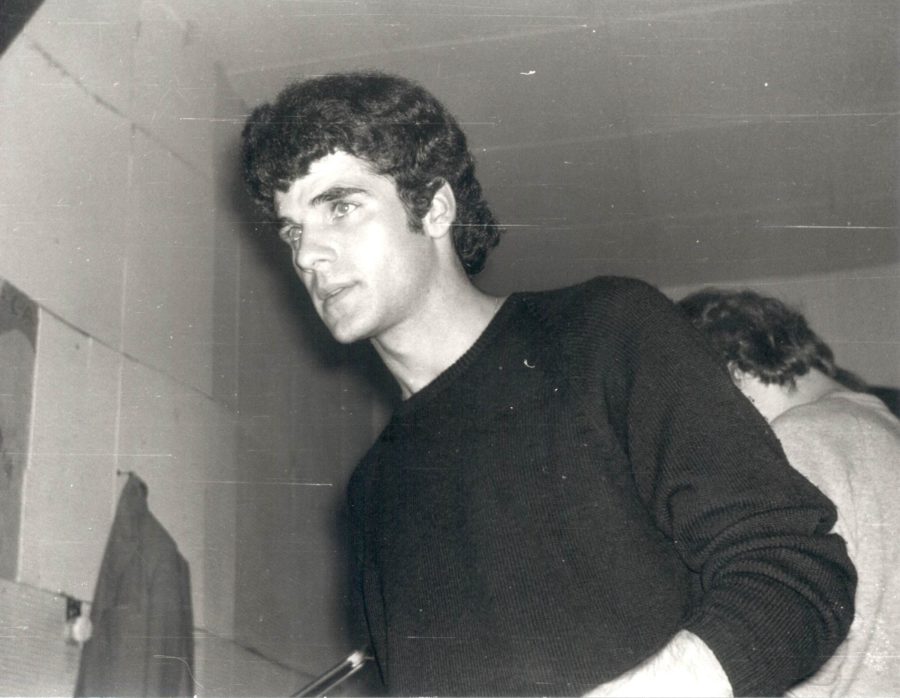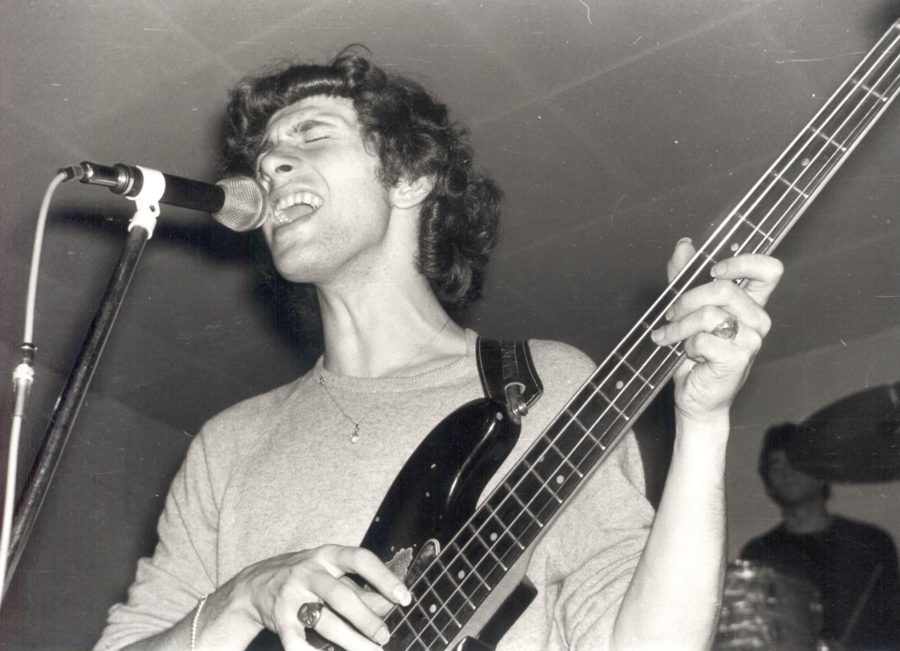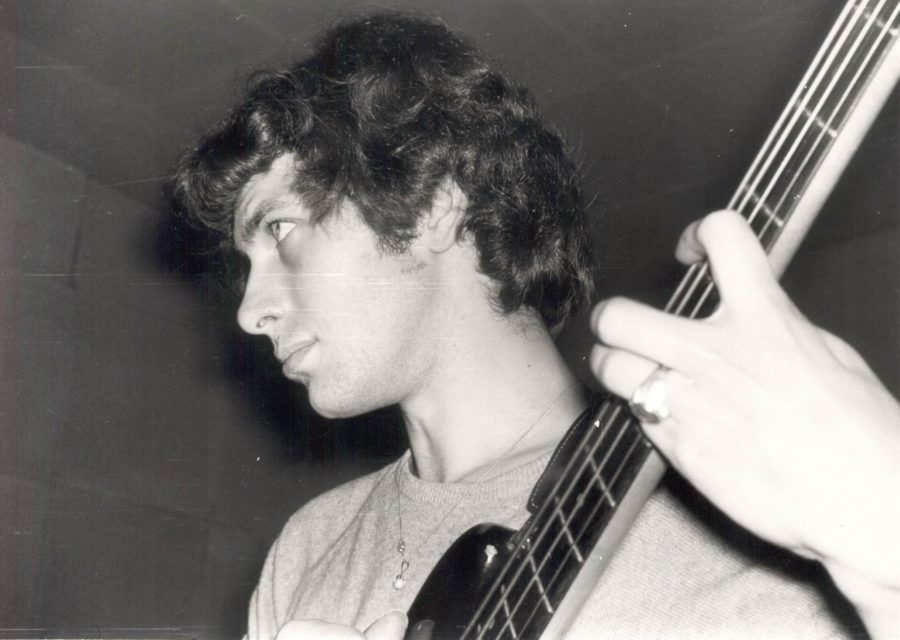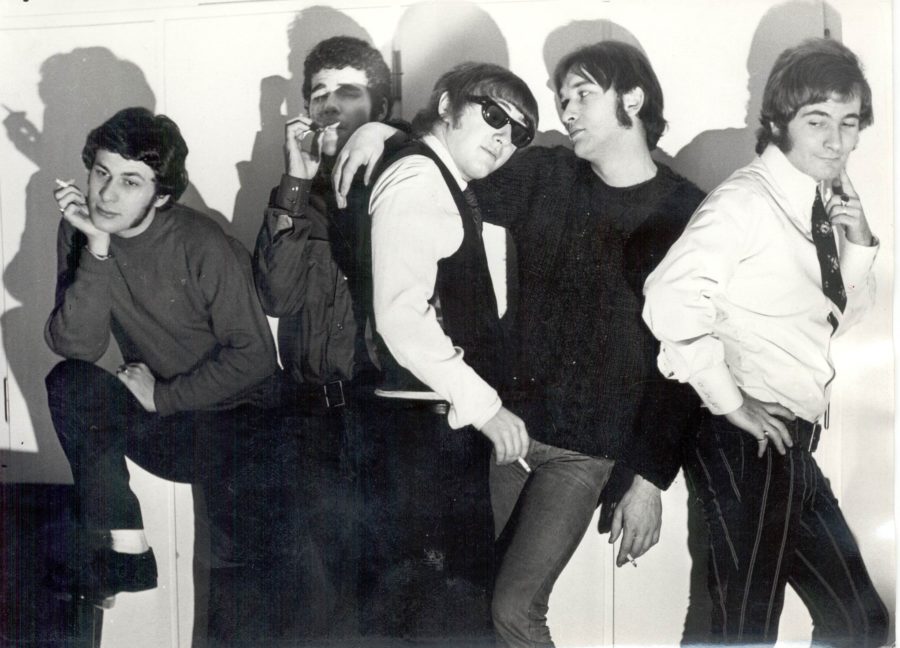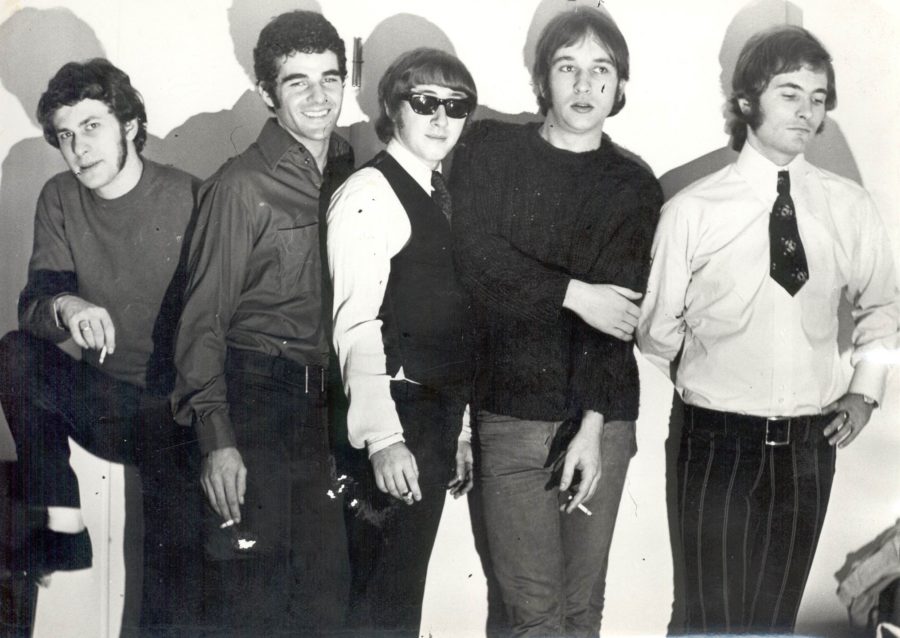 >>The Boots euphorischer Brief und Interview in BLICKPUNKT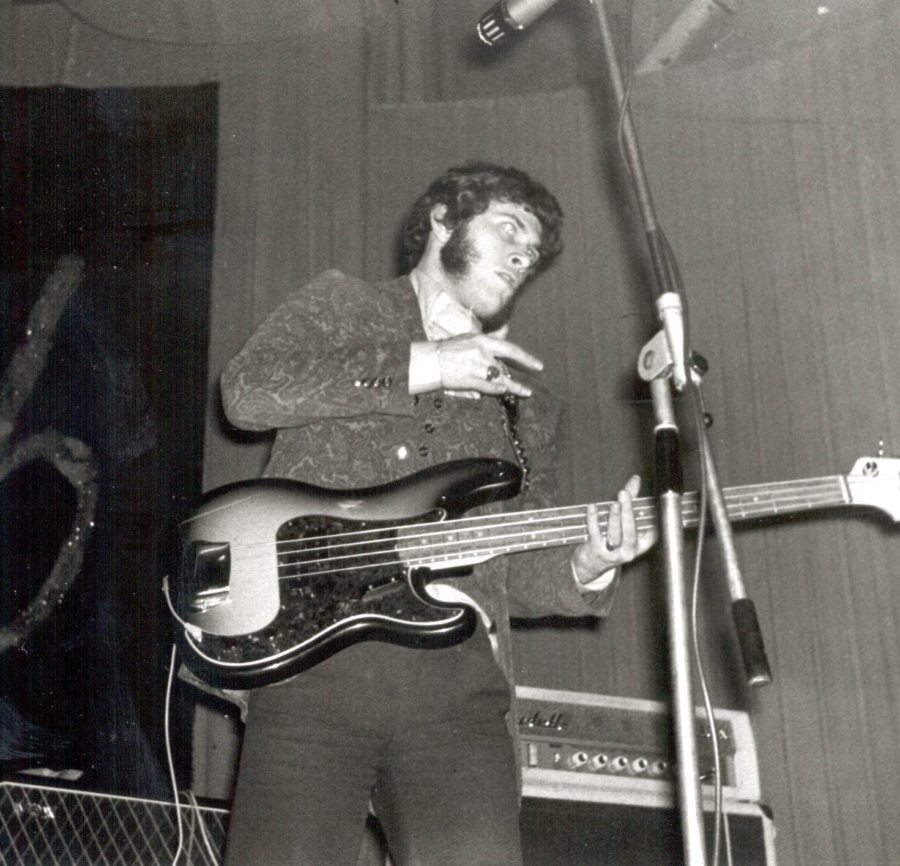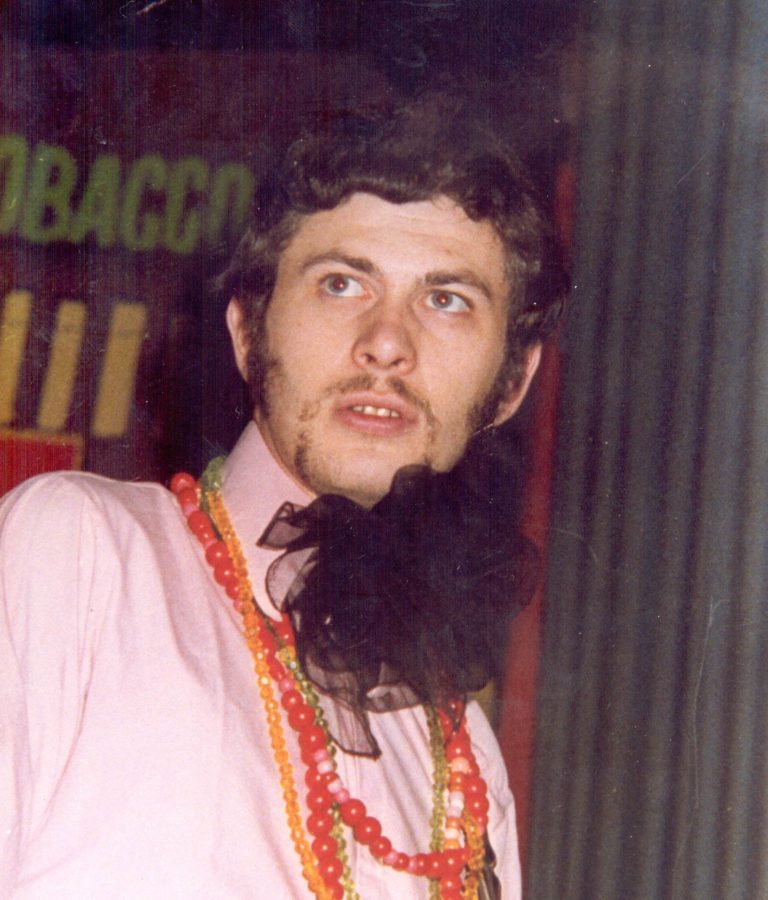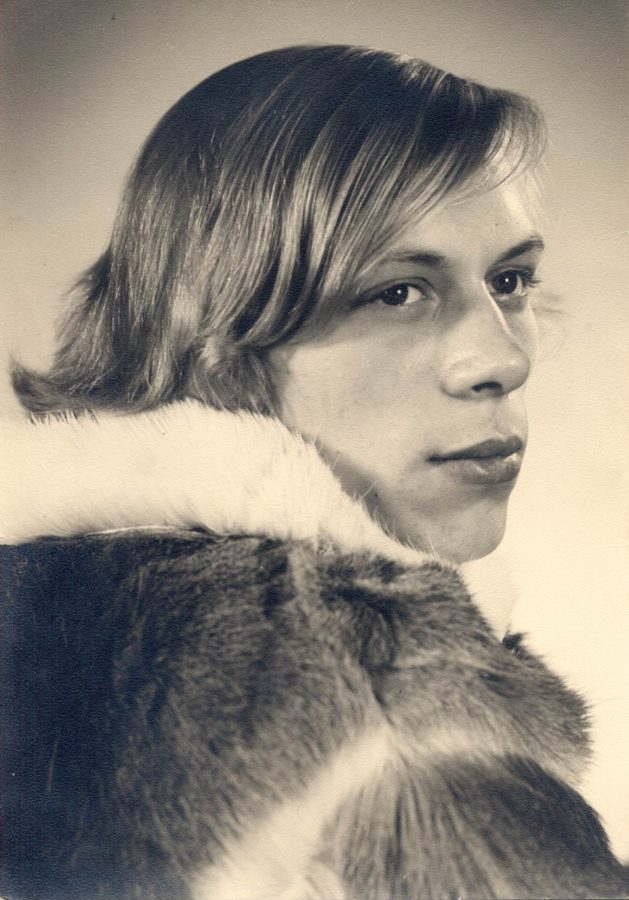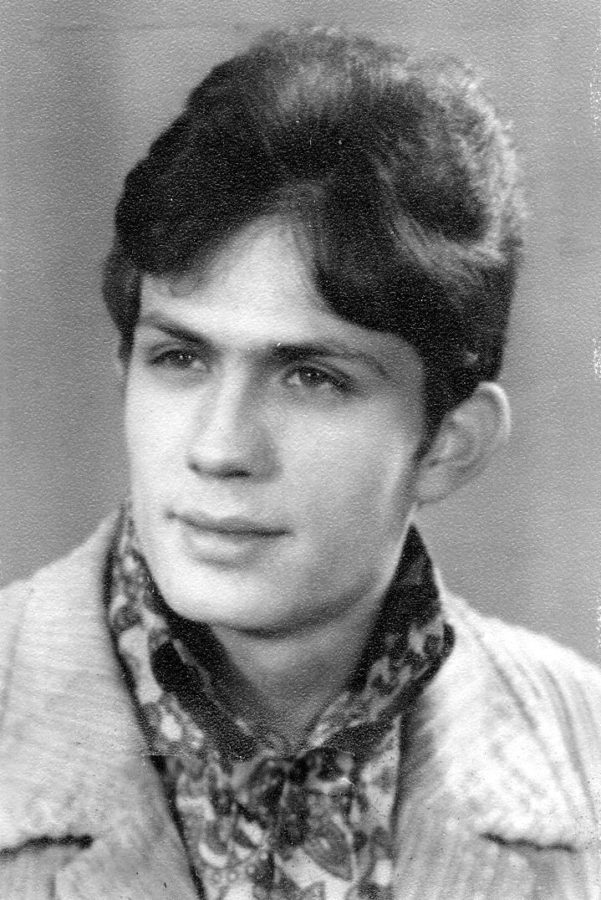 | | |
| --- | --- |
| | |
| | The Boots, Berlin, Uli Grün und Werner Krabbe, Herbst 1965 |
| | |
| --- | --- |
| The Boots, Berlin, Heinz Hoff, Herbst 1965 | The Boots, Berlin, Bob Bresser, Herbst 1965. 2jpg |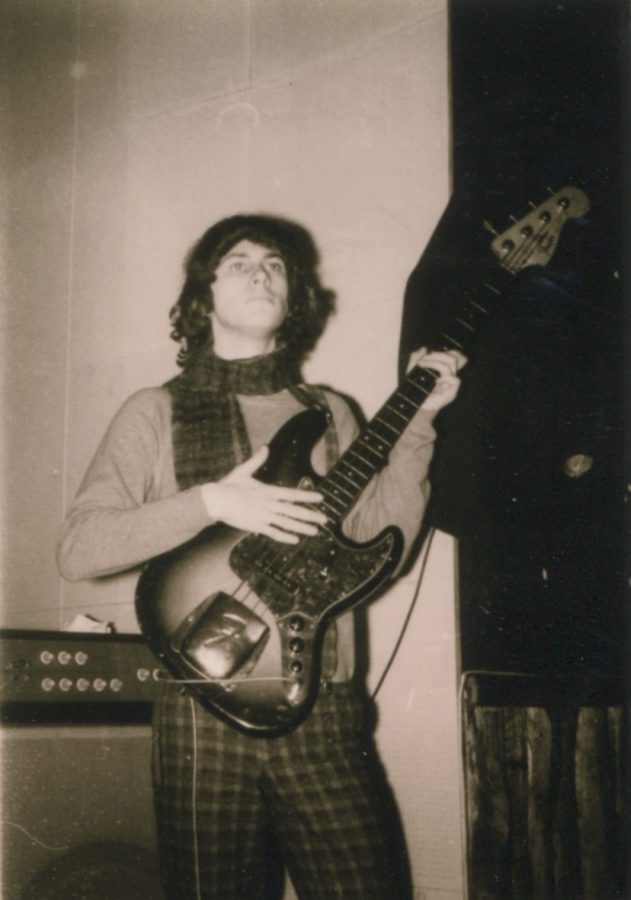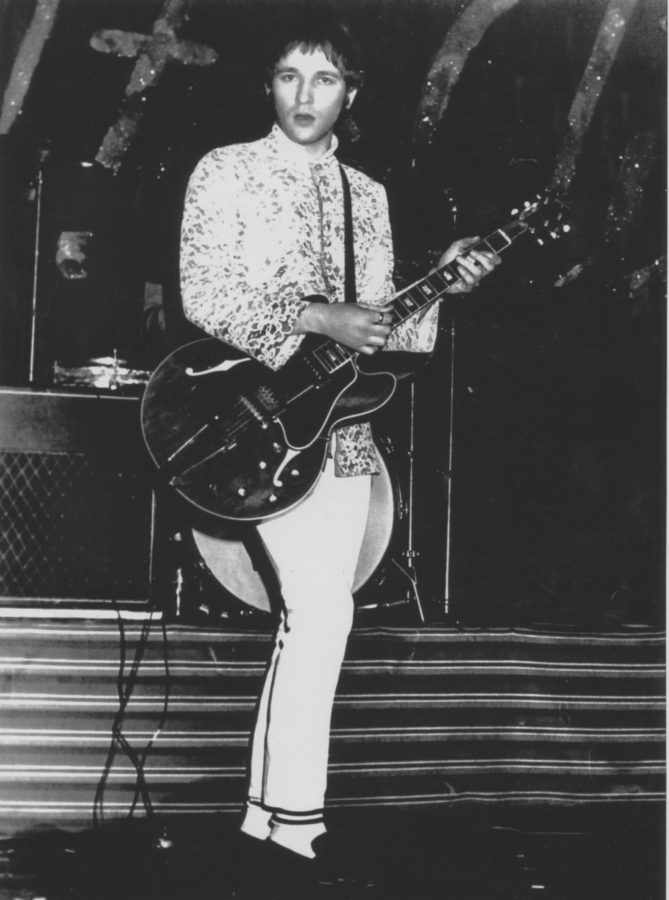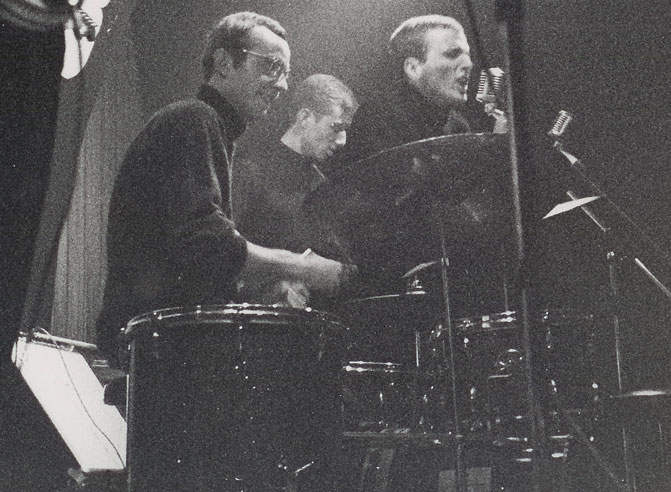 Sie haben uns eine gute LP (erschienen auf dem Ariola-Billig-Label Baccarola 74 301 ZT) hinterlassen, leider von Nils Nobach stellenweise etwas dünn produziert. Aber die Band hat echt was drauf, und einige der Songs sind echte Knaller. In den Star-Club nach Hamburg haben sie es auch geschafft. Wer sich interessiert, sollte sich die Webseite der Band ansehen. The Candidates.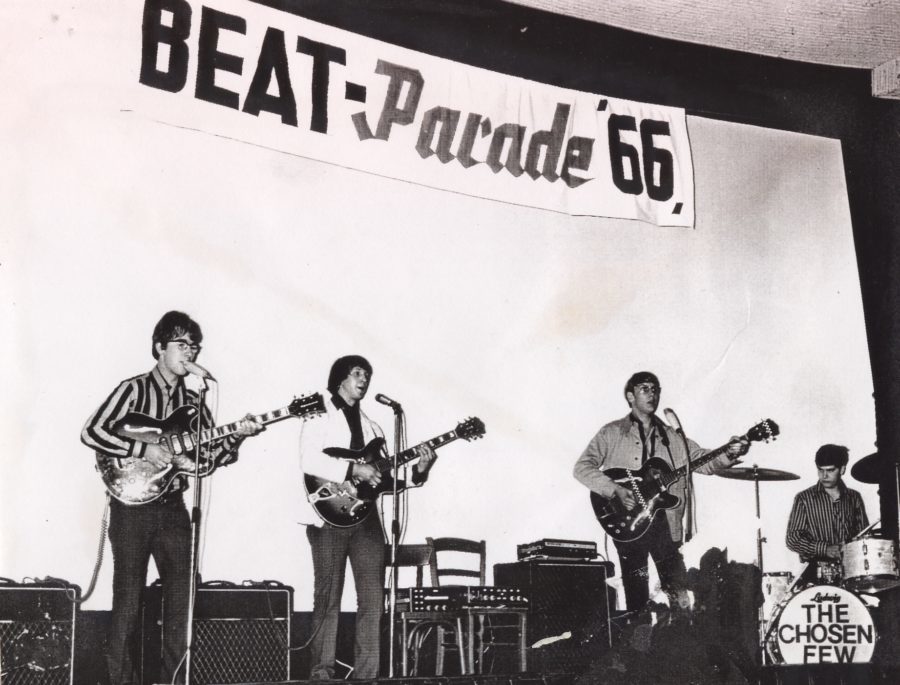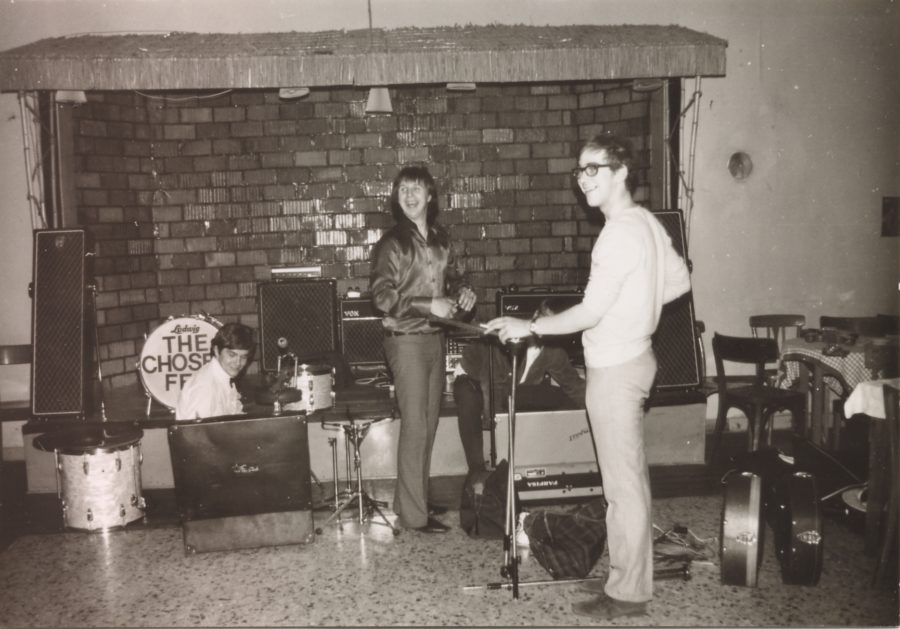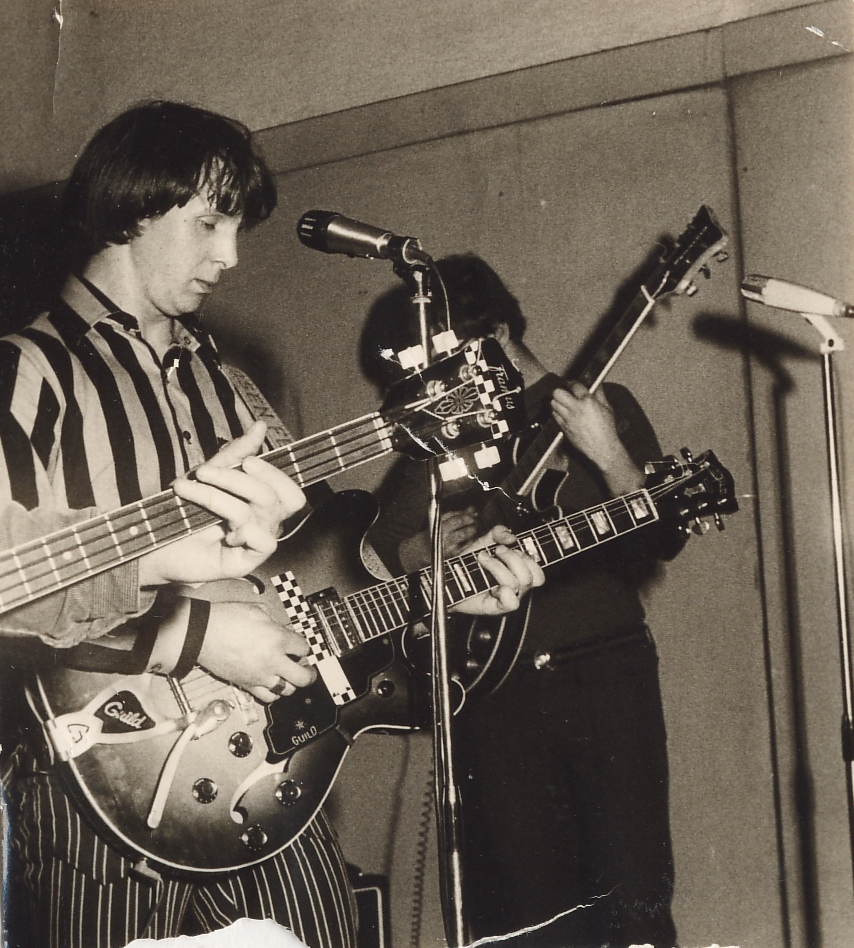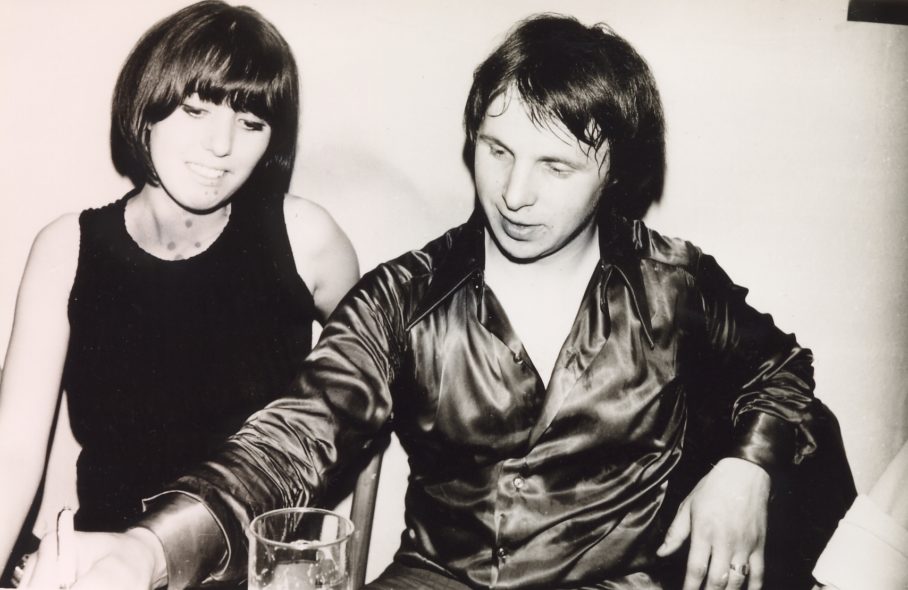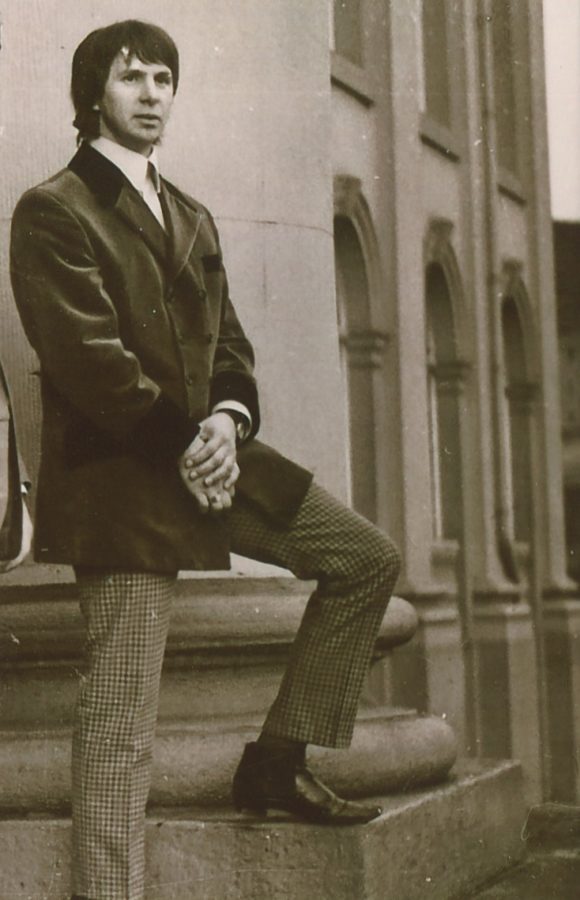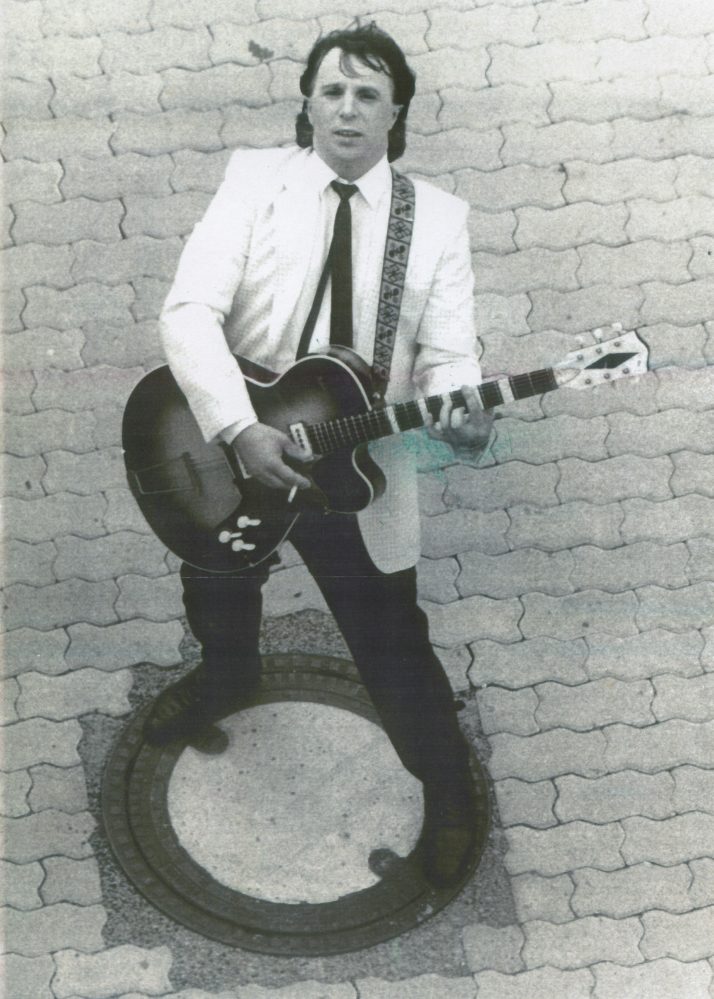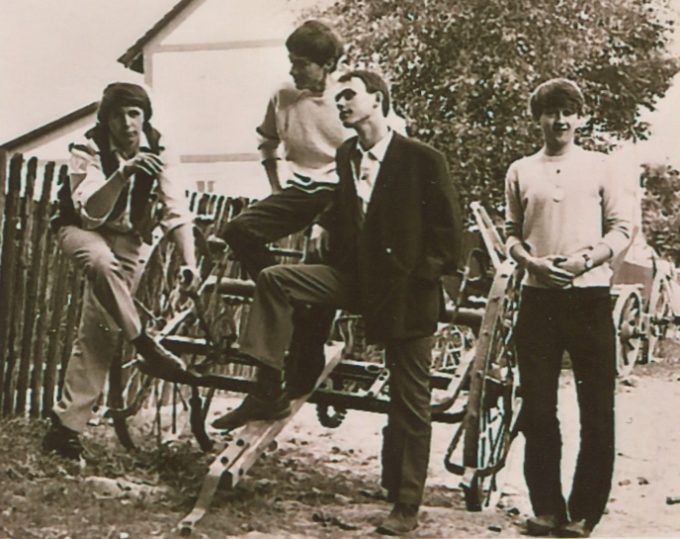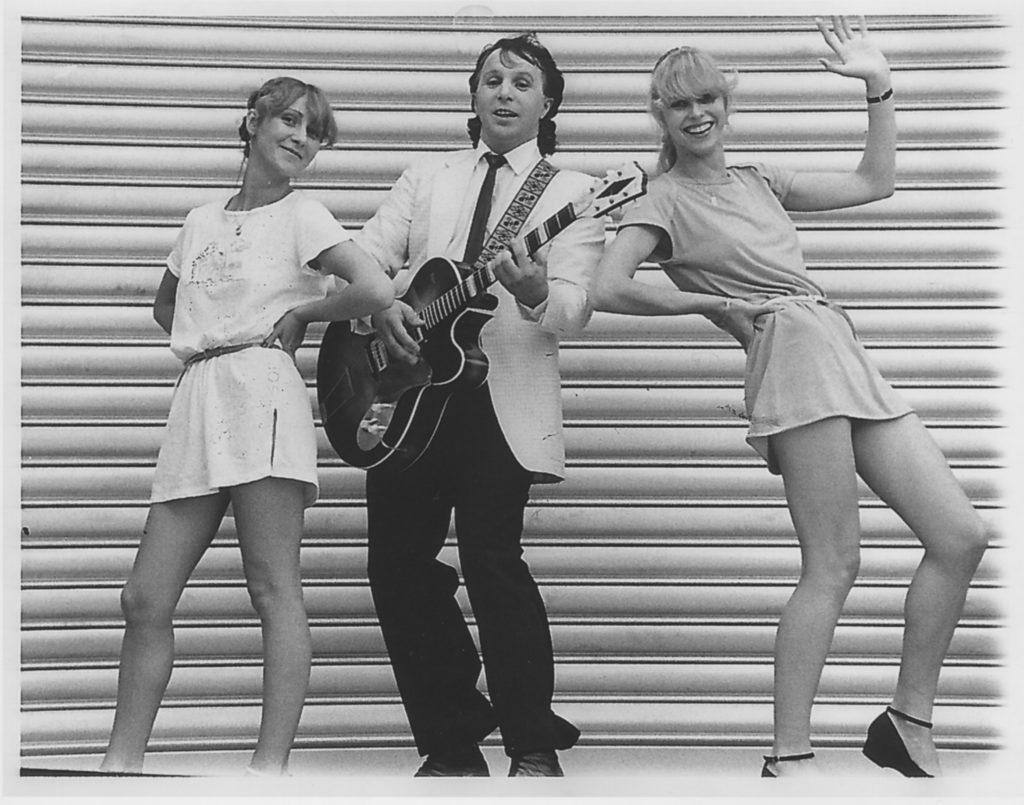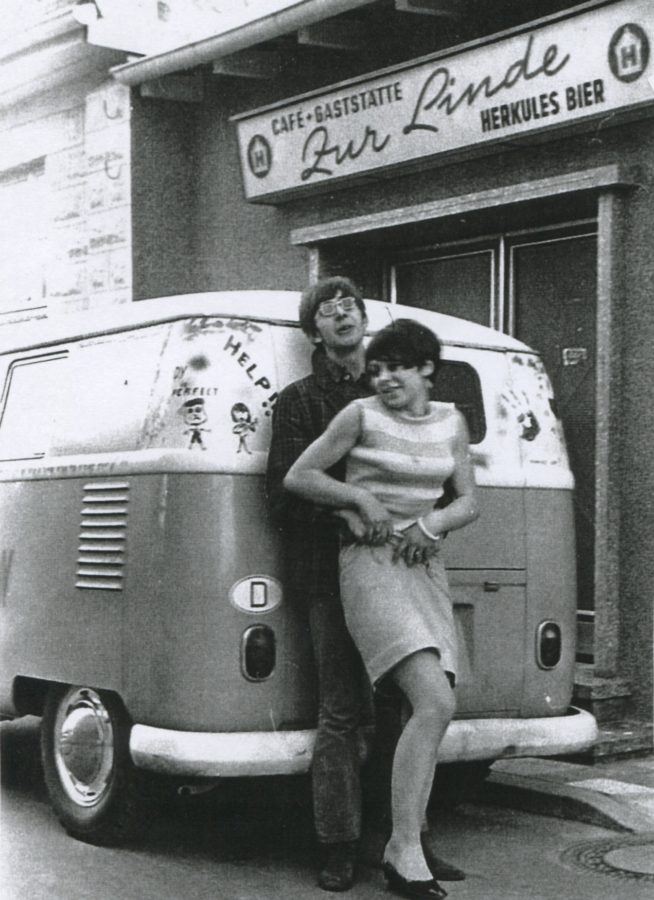 | | |
| --- | --- |
| Class 4, englisch-deutsche Formation aktiv im Weser-Ems-Raum, Bob Gray, 1967 | Class 4, englich-deutsche Formation aktiv im Weser-Ems-Raum, Bob Gray, Falk Saathoff, Mike Wells, Colin WIlks, John Lee, 1967 |
| Class 4, englisch-deutsche Formation aktiv im Weser-Ems-Raum, Mike Wells, 1967 | Class 4, englisch-deutsche Formation aktiv im Weser-Ems-Raum, John Lee, 1967 |
| Class 4, englisch-deutsche Formation aktiv im Weser-Ems-Raum, hier mit Fan | Class 4, englisch-deutsche Formation aktiv im Weser-Ems-Raum, Falk Saathoff, 1967 |
| Class 4, englisch-deutsche Formation aktiv im Weser-Ems-Raum, Colin Wilks, 1967 | Class 4, englisch-deutsche Formation aktiv im Weser-Ems-Raum, Mike Wells, Fan, Colin Wilks,1967 |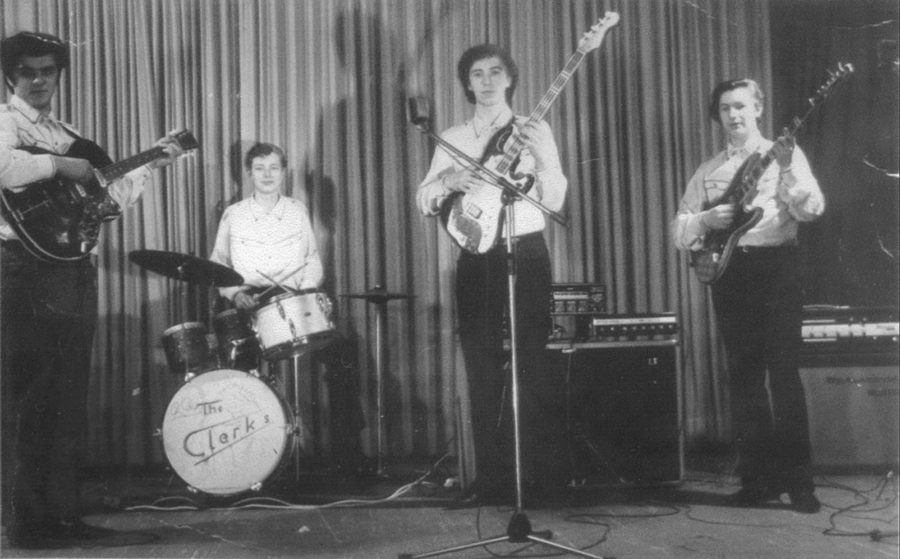 | | |
| --- | --- |
| The Cochrans, München, 1964, Hans Viesenwert, Dadzi Hoffann, Jörg Seidler, Jürgen Reischl, Fritz Pohl | The Cochrans, München, 1964, Dadzi Hoffann, Jürgen Reischl, Hans Wiesenwert, Jörg Seidler, Fritz Pohl |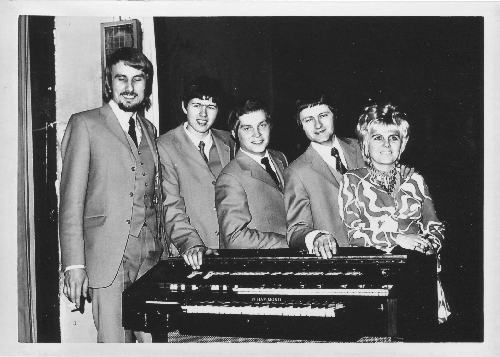 | | |
| --- | --- |
| The Comets, Zetel | The Comets, Zetel, mit Wolfgang 'Wede' Wesseling |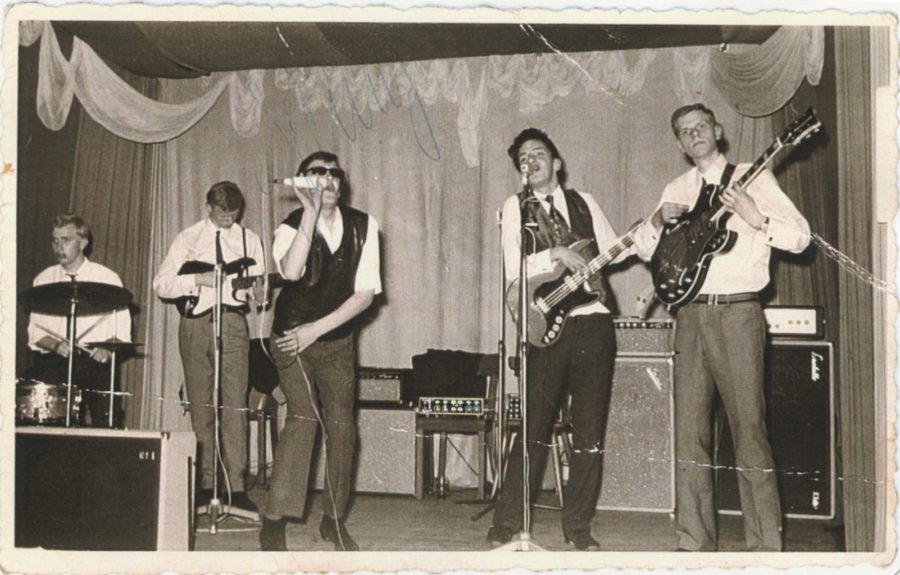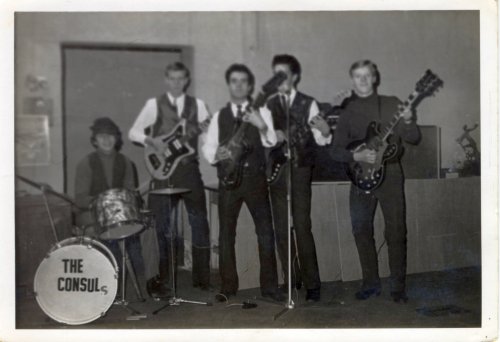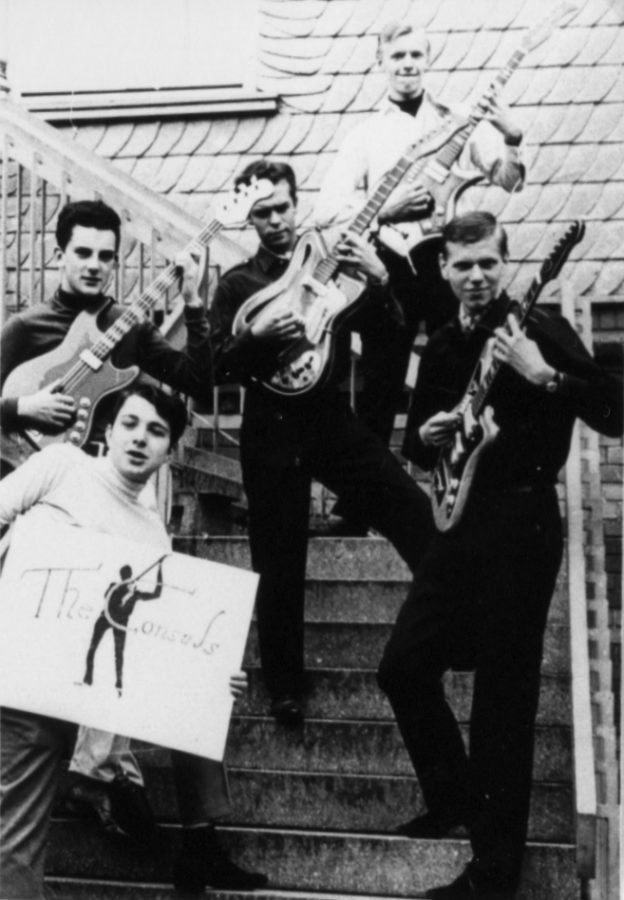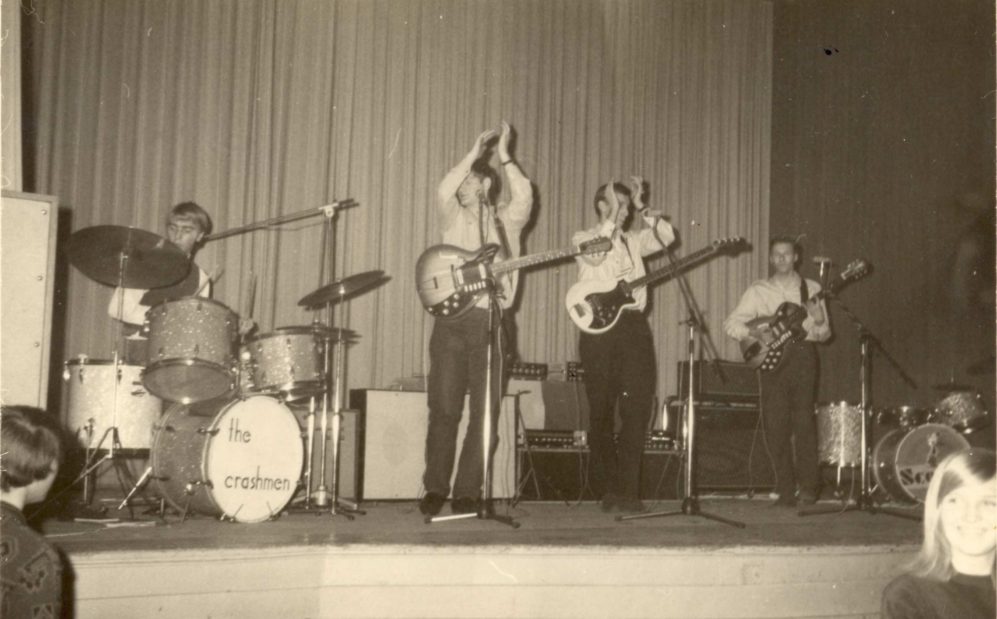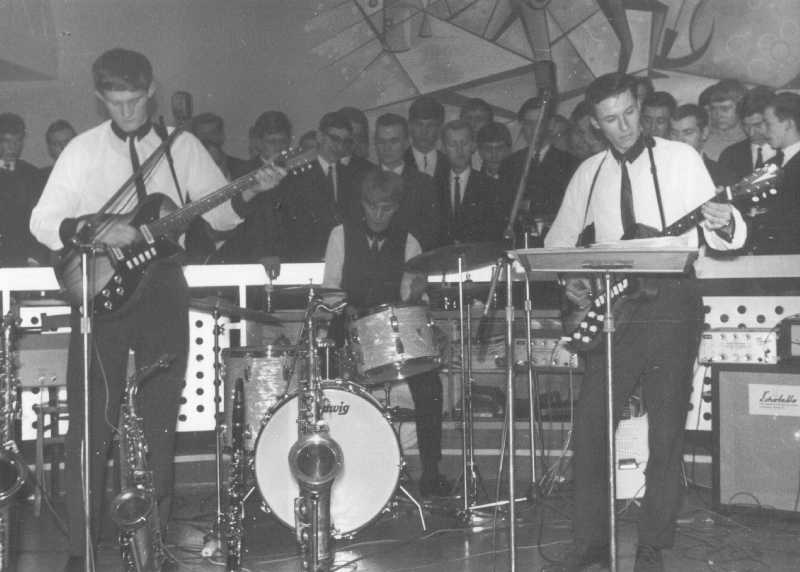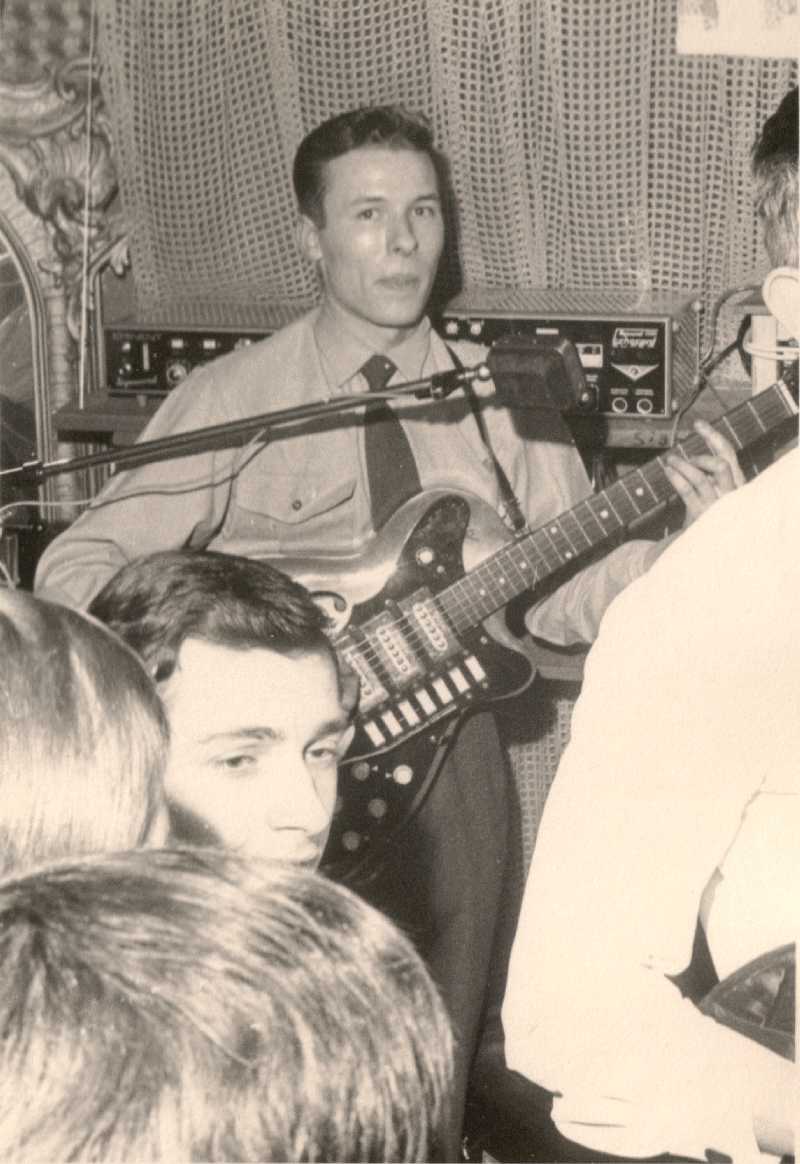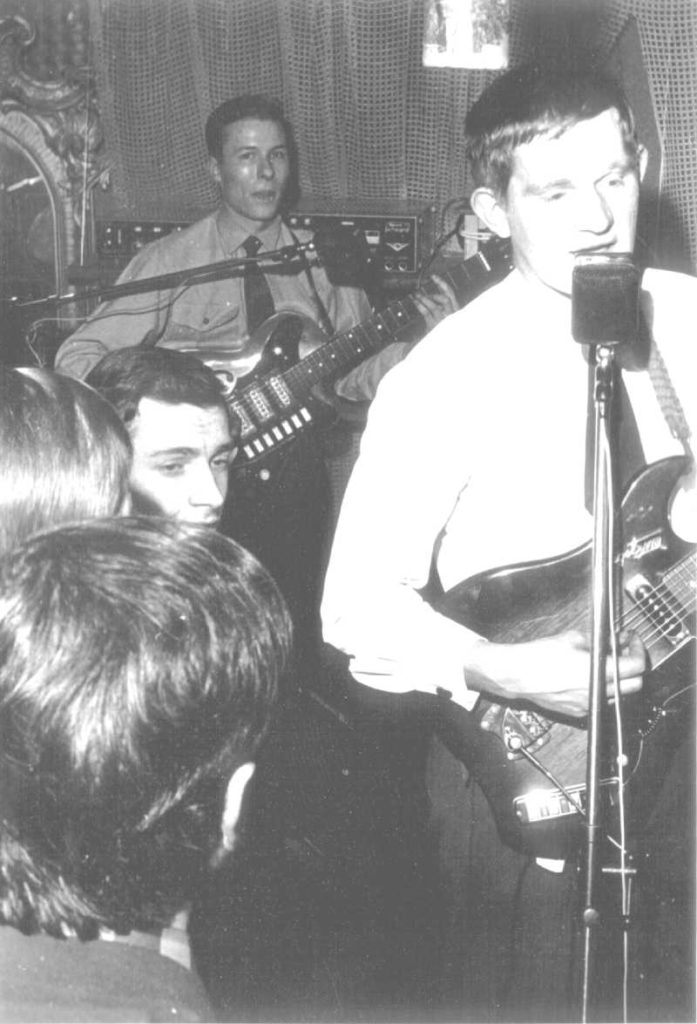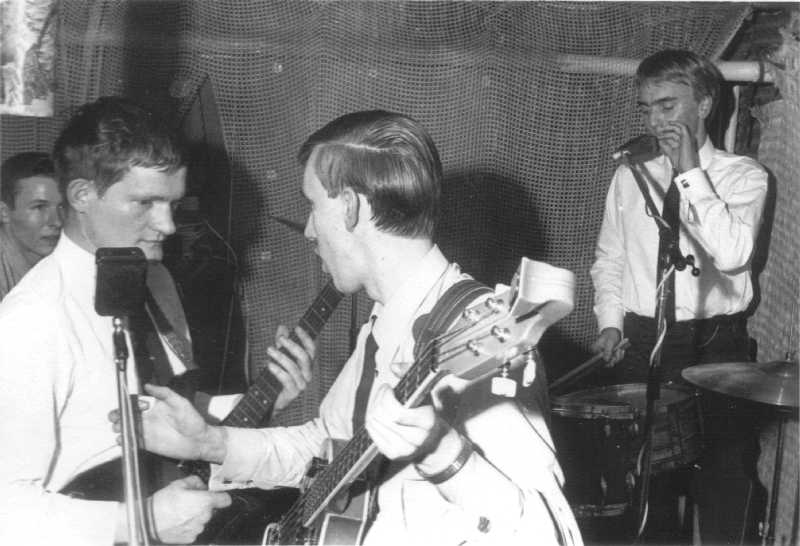 | | |
| --- | --- |
| | The Crashmen, Aurich, Freerk de Vries, Reiner Alberts, Hanns-Joachim Hellbach |
| The Crashmen, Aurich | The Crashmen, Aurich |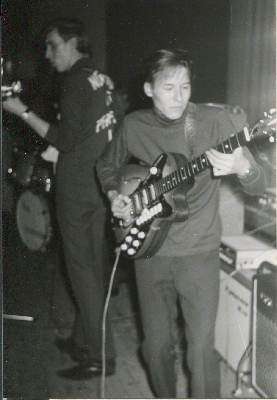 | | |
| --- | --- |
| Crazy Combo, Oldenburg, in Rechtsupweg 1967 | Crazy Combo, Oldenburg, Werner Froese, Udo Knirr in Rechtsupweg 1967 |
| Crazy Combo, Oldenburg, Hans-Jürgen Contermann in Rechtsupweg 1967 | Crazy Combo, Oldenburg, Hans Janssen, Werner Froese, Udo Knirr, Willi Mescher, in Rechtsupweg 1967 |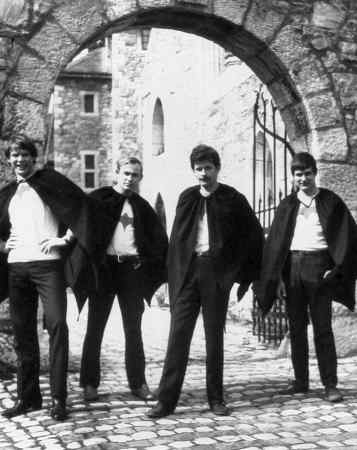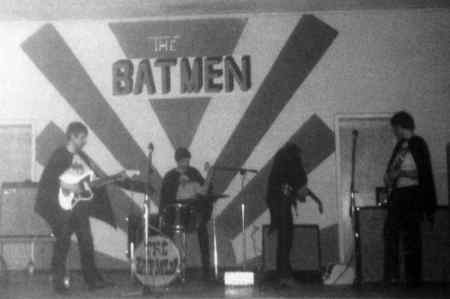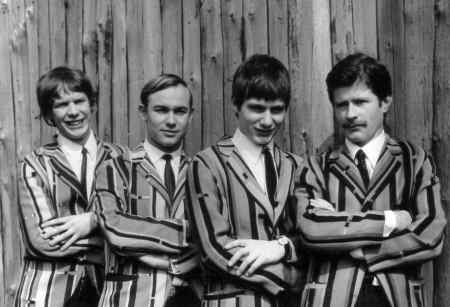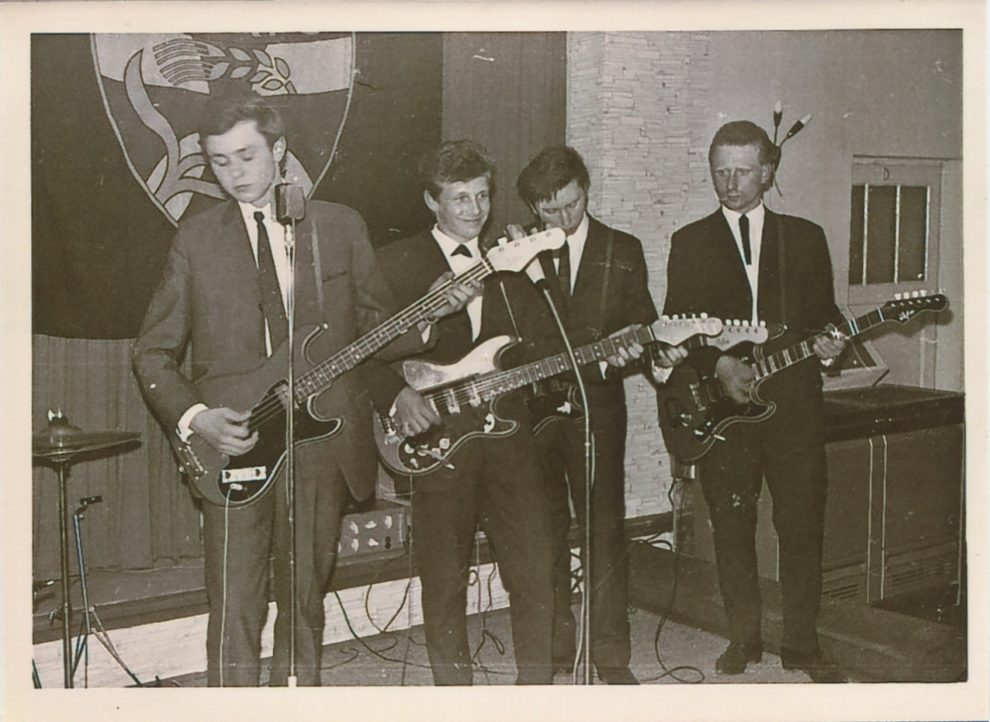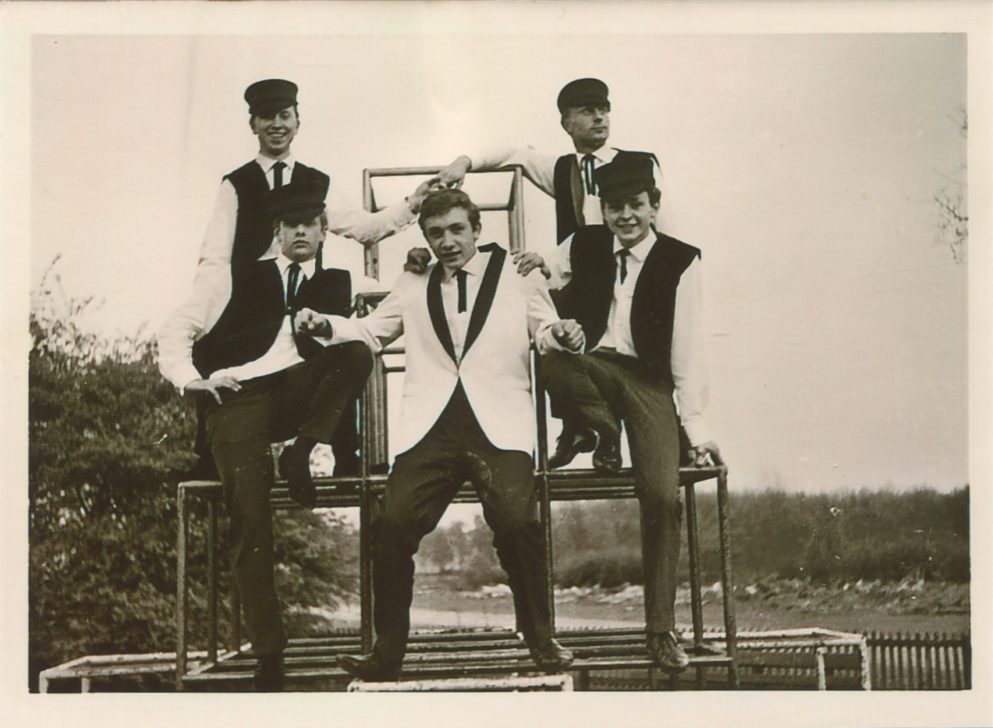 | | |
| --- | --- |
| The Dakotas, Recklinghausen, 1965, Erich Gräber, Wolfgang 'Molto' Volkmer, Manfred Wendt, Manfred Talarczyk, Marcel Sadowski, Rainer Sadowski | The Dakotas, Recklinghausen, 1968, Bernd Hasse,Herbert Peel, Wolfgang Volkmer, Bernd Hessling, Criss Miller, 'Muffel' unten, Bernhard Sadowski, Jody Müller, 'Siggi' |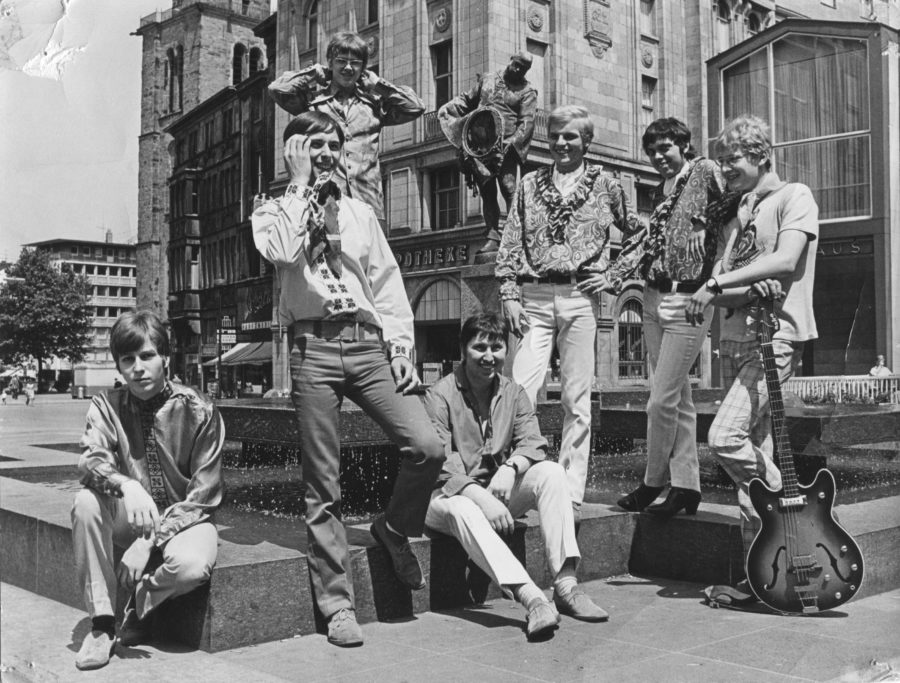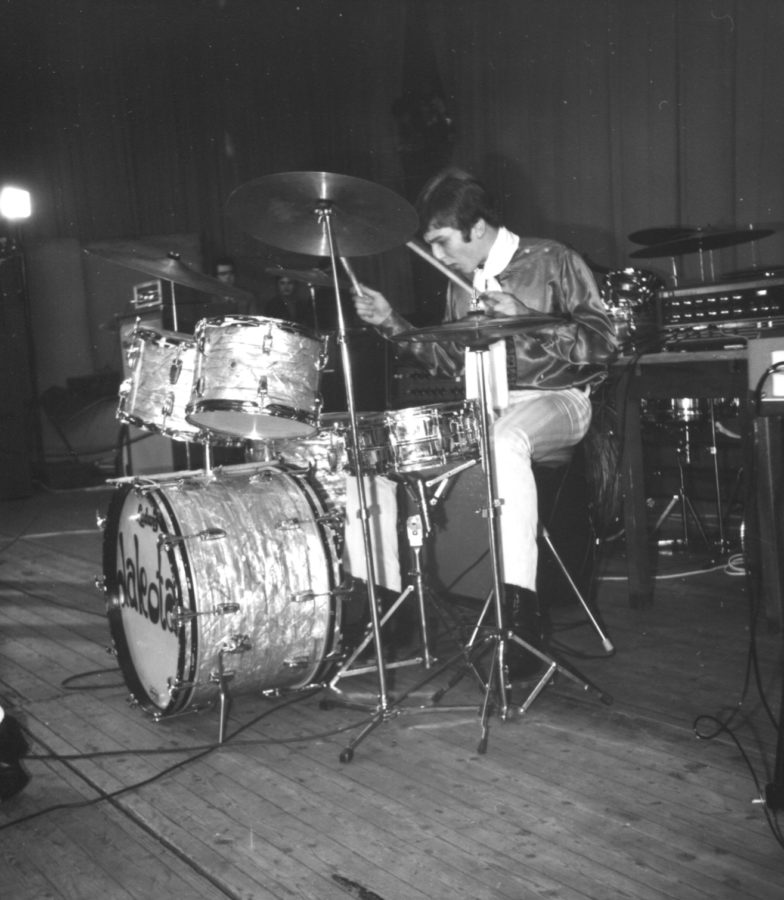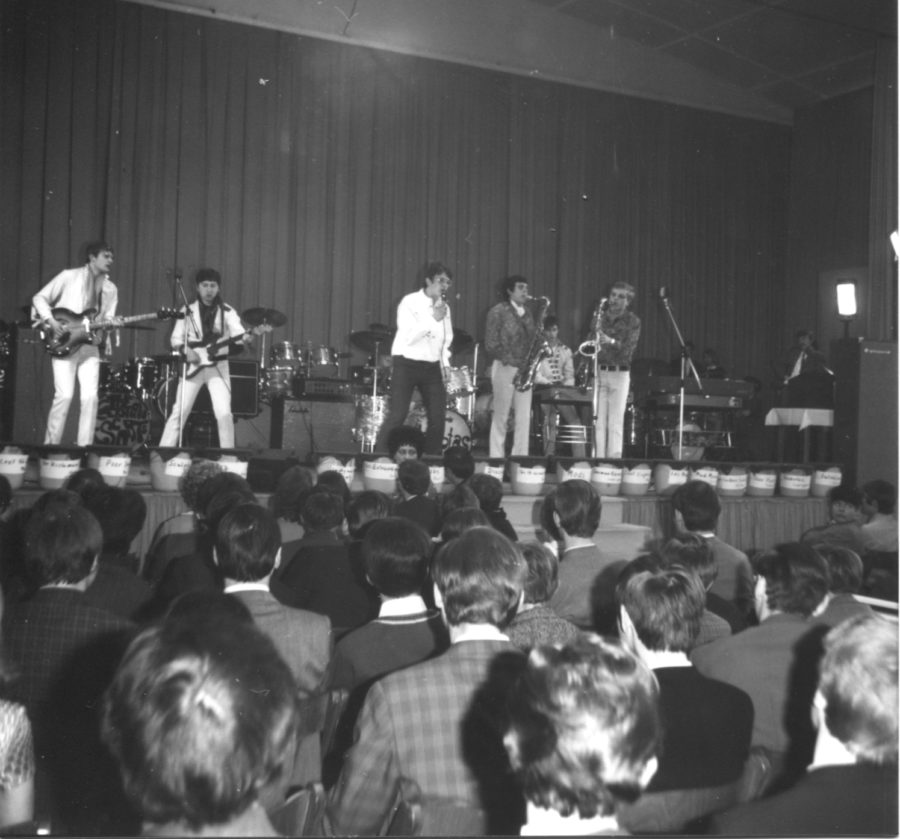 >>The Dakotas, Brief Blankenburg Korrekturen 1
>>The Dakotas, Brief Blankenburg Korrekturen 2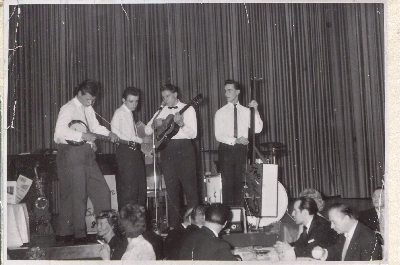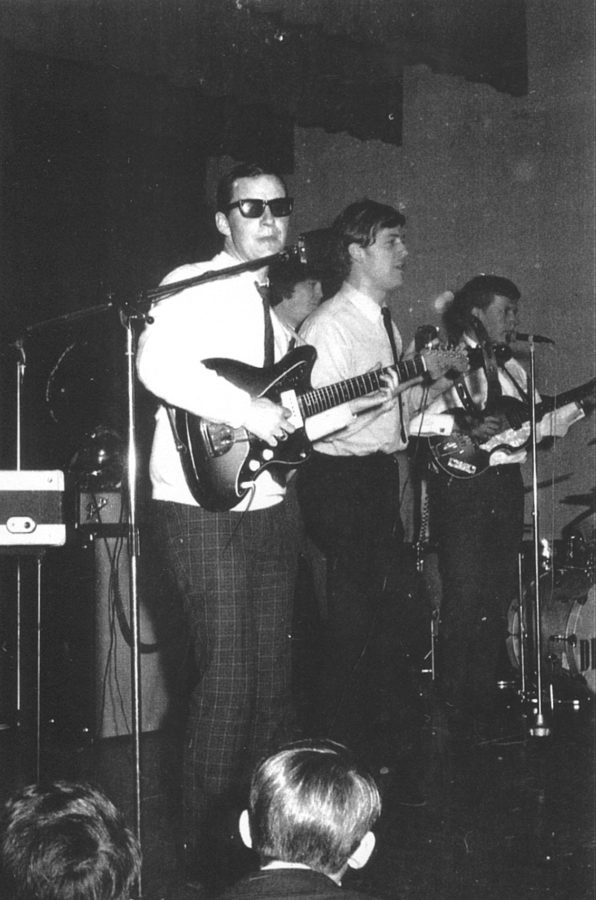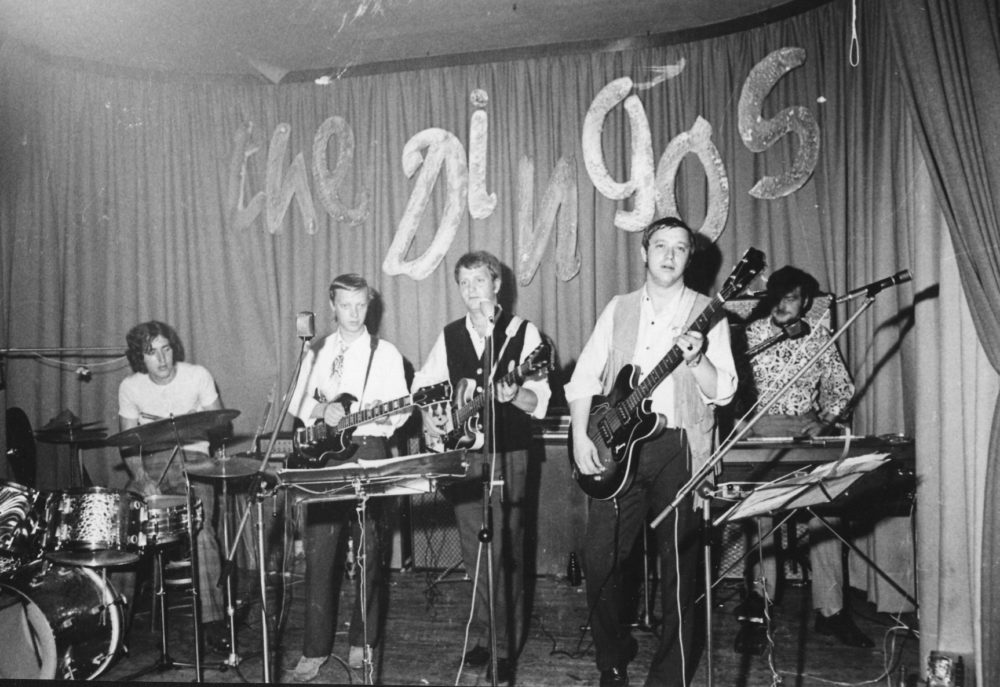 | | |
| --- | --- |
| The Dingos, Aurich | |
| | The Dingos, Aurich |
| | |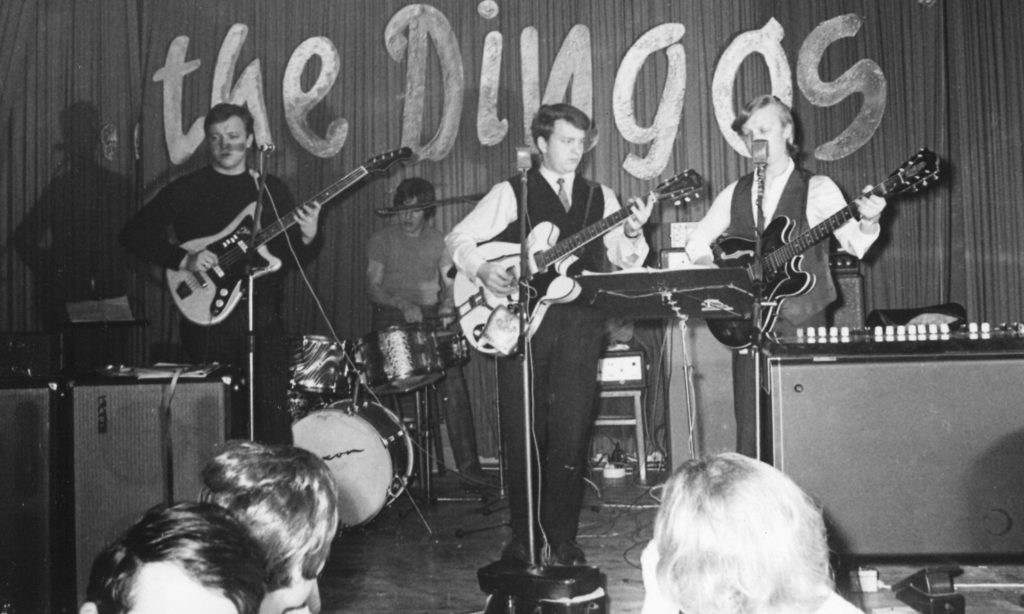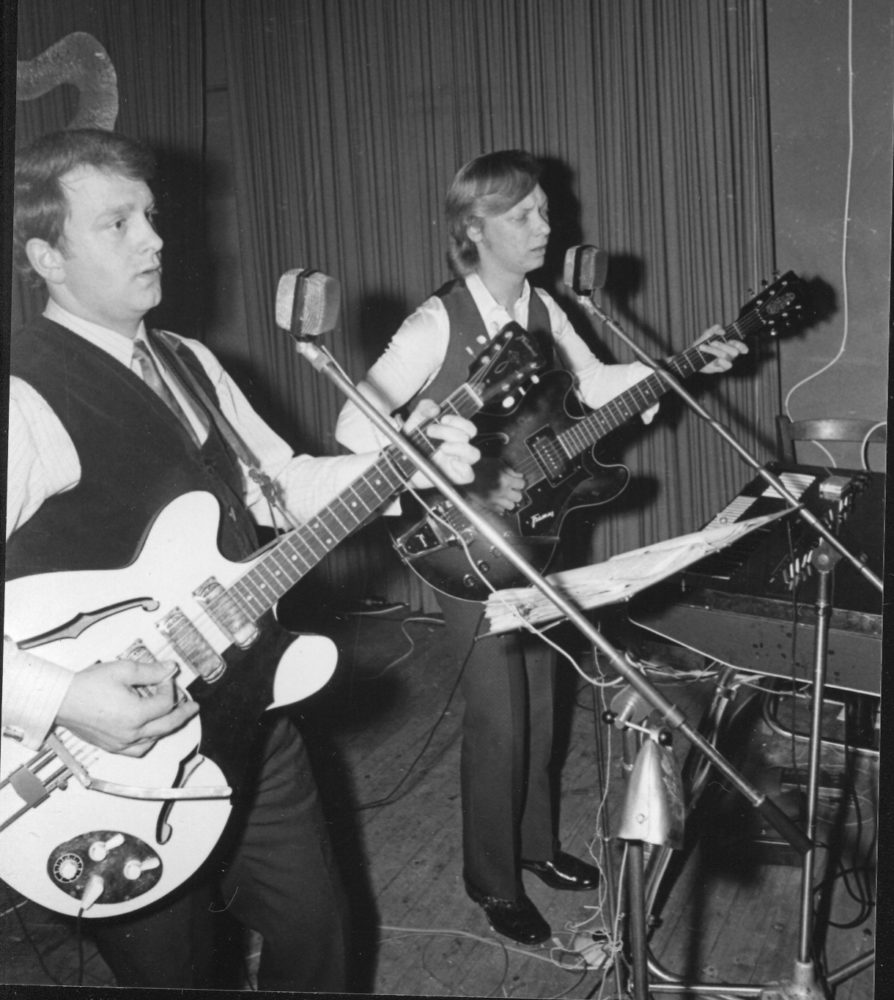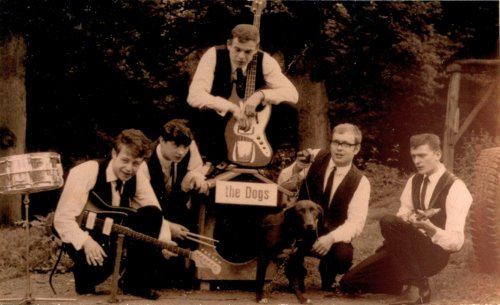 | | |
| --- | --- |
| | |
| The Downtown Angels, Oberhausen, im Kaiserhof, Oberhausen, 1965 | The Downtown Angels, Oberhausen, im Kaiserhof, Oberhausen, 1965 |
| | |
| --- | --- |
| | The d-pennts, Griedel, bei Bochs im Übungskeller |
| The d-pennts, Griedel, Februar 1965, Turnhalle Butzbach, 1. Auftritt, Deutsch-Amerikanisches Schülerfest | The d-pennts, Griedel, in Butzbach, KaWe, 1967 |
| The d-pennts, Griedel, Bürgerhaus, Griedel, 1966 | The d-pennts, Griedel, Bürgerhaus, Griedel, 1966 |
| The d-pennts, Griedel, Bürgerhaus, Griedel, 1966 | The d-pennts, Griedel, Bürgerhaus, Griedel, 1966 |
| The d-pennts, Griedel, Bürgerhaus, Griedel, 1966 | |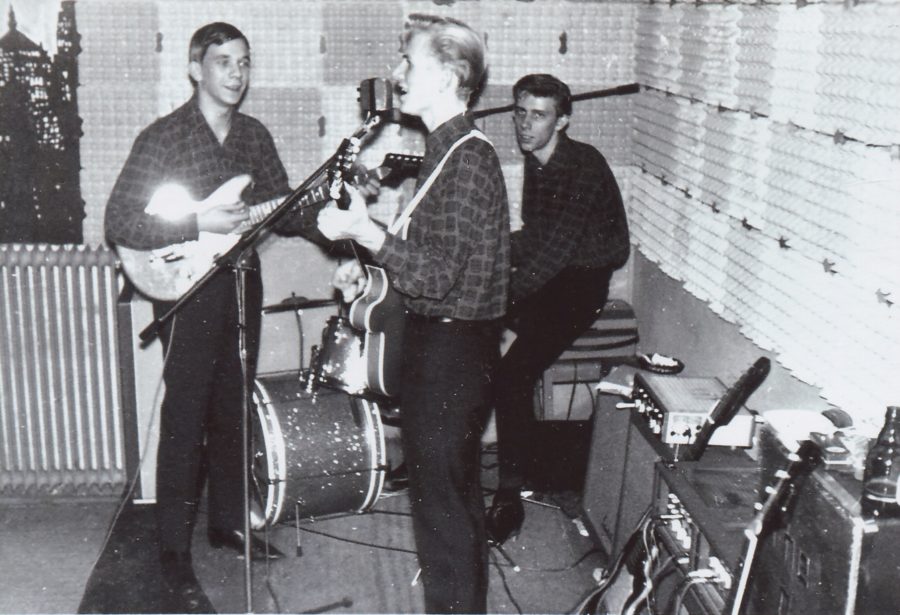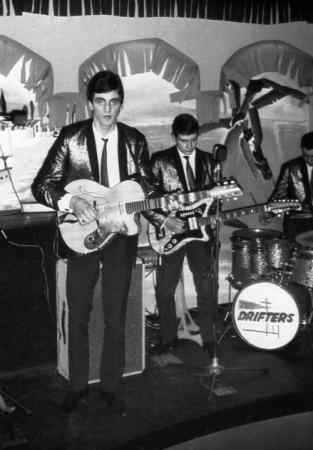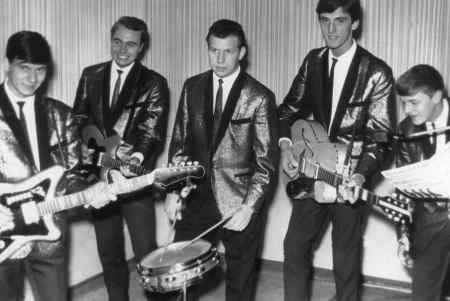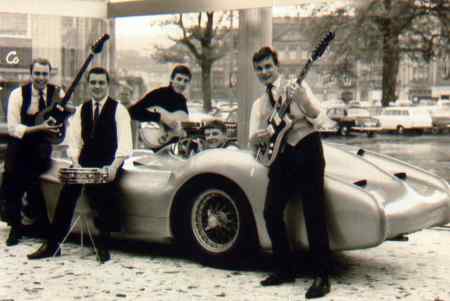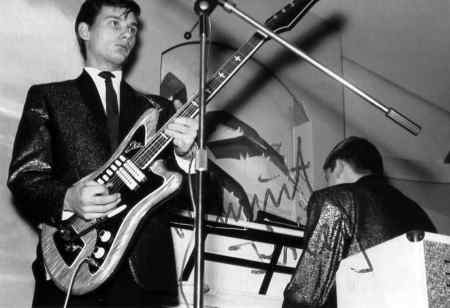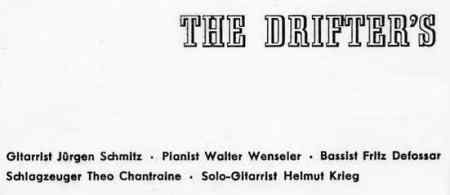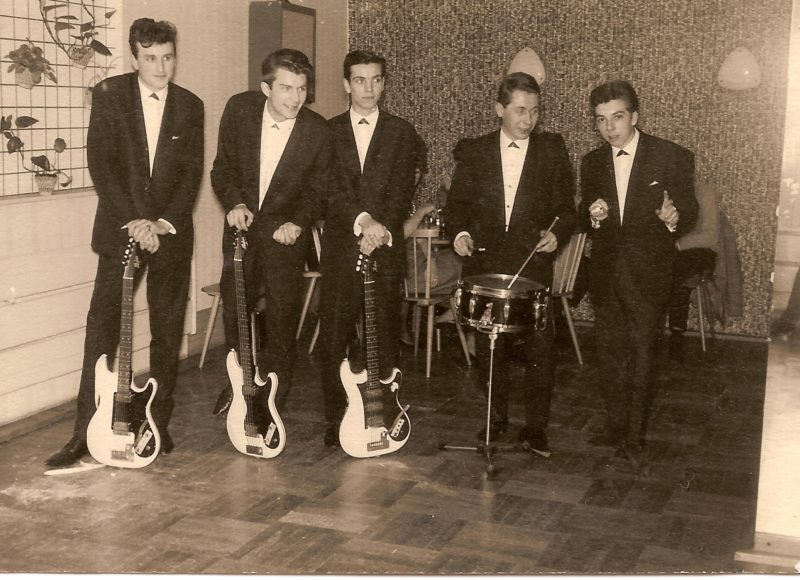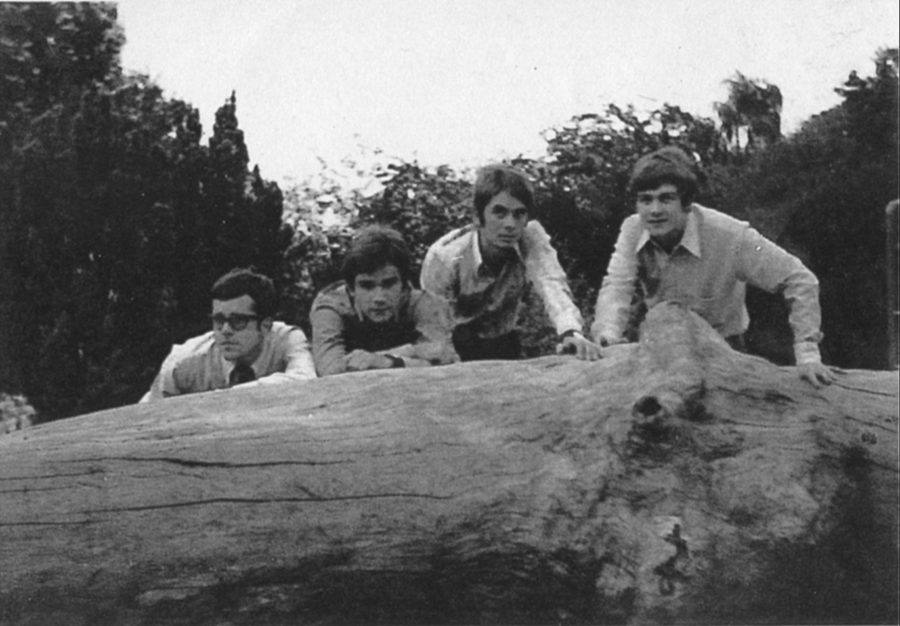 | | |
| --- | --- |
| The Dynamites, Stuttgart, Benno Hunold, Wolfgang Roth, Wolfgang Schmid, Bernhard 'Benny' Roth, 1967 | The Dynamites, Stuttgart, Wolfgang Schmid, Helmut Fichtner, Benno Hunold, Wolfgang Roth |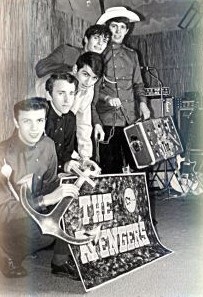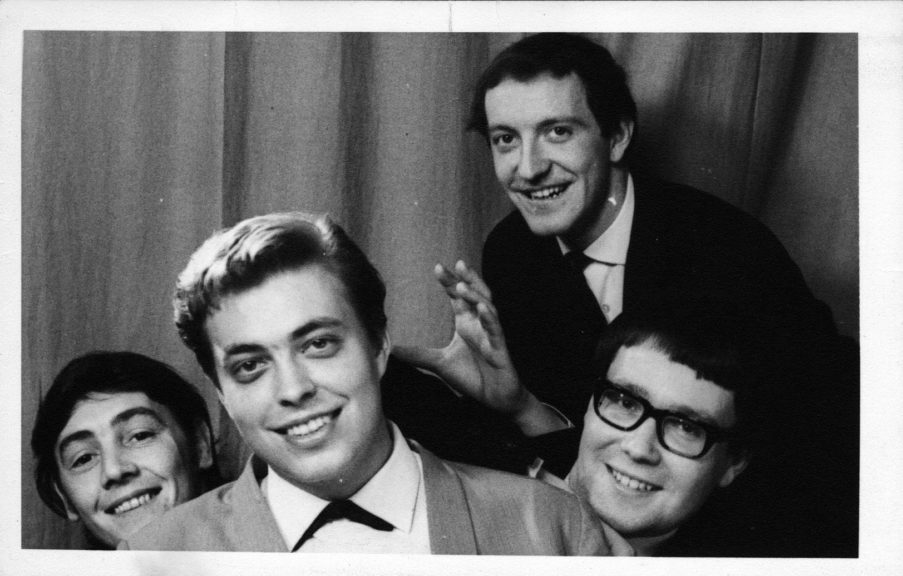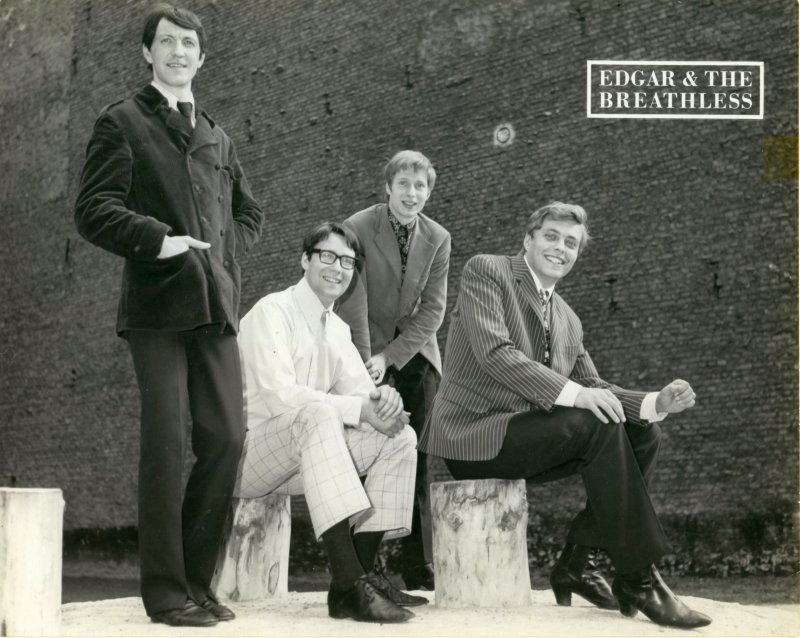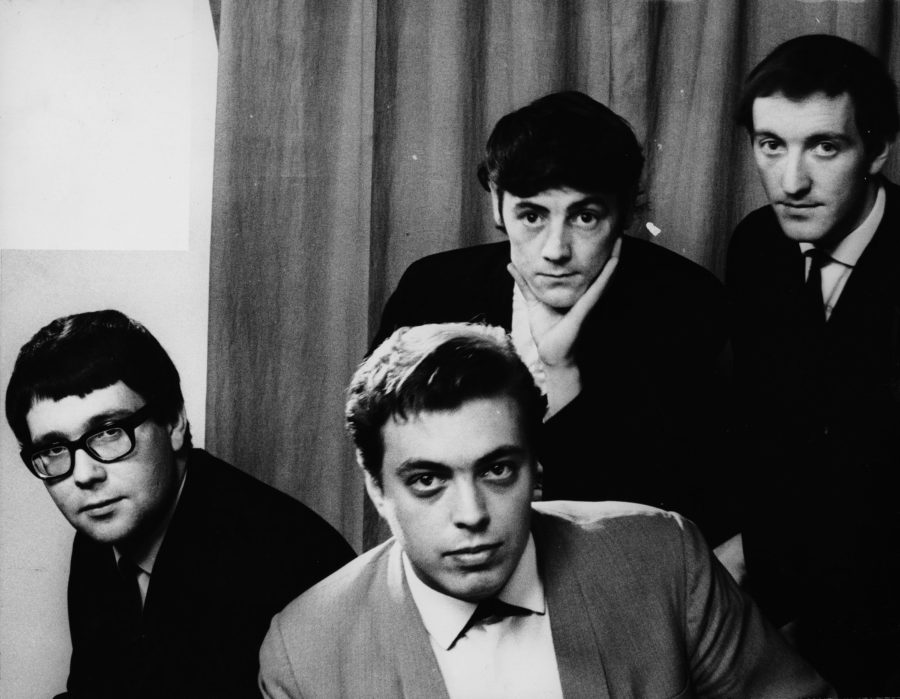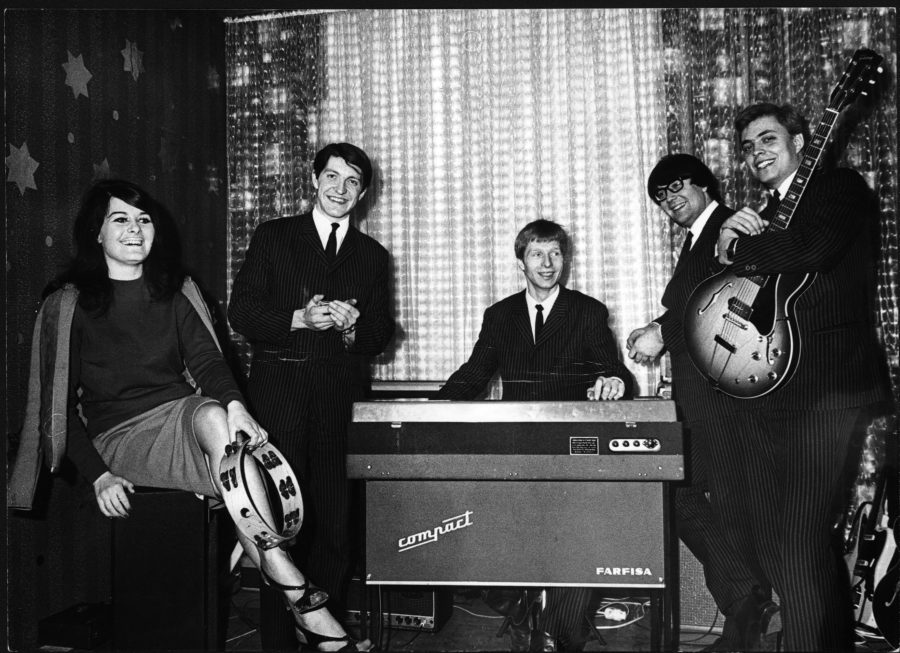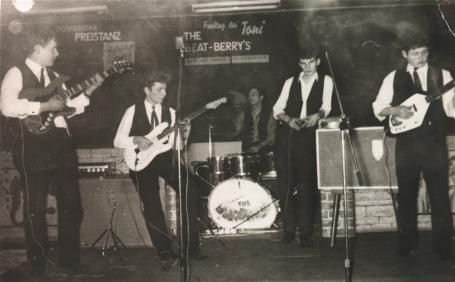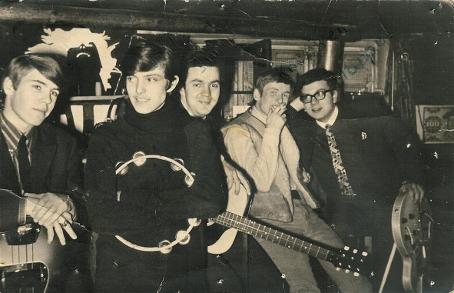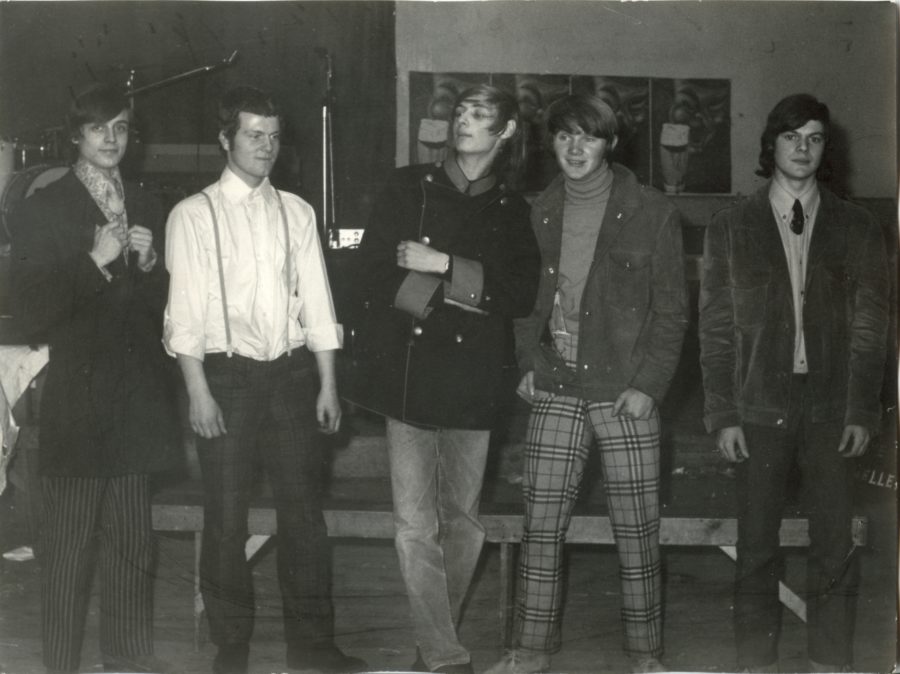 | | |
| --- | --- |
| The Cave Dwellers, Aachen, Carlton, Jan. 67, Peter Linzenich | The Cave Dwellers, Aachen, Frühj. 67, Simmerath, Peter Linzenich, Reinhard Wählen, Raimund Rillmann, Karl ?, Harold Read |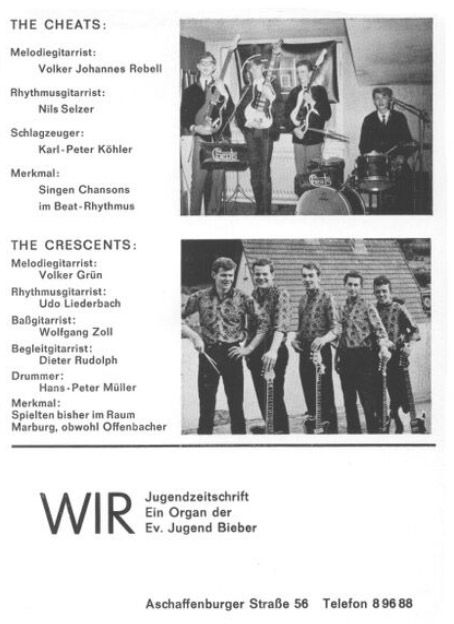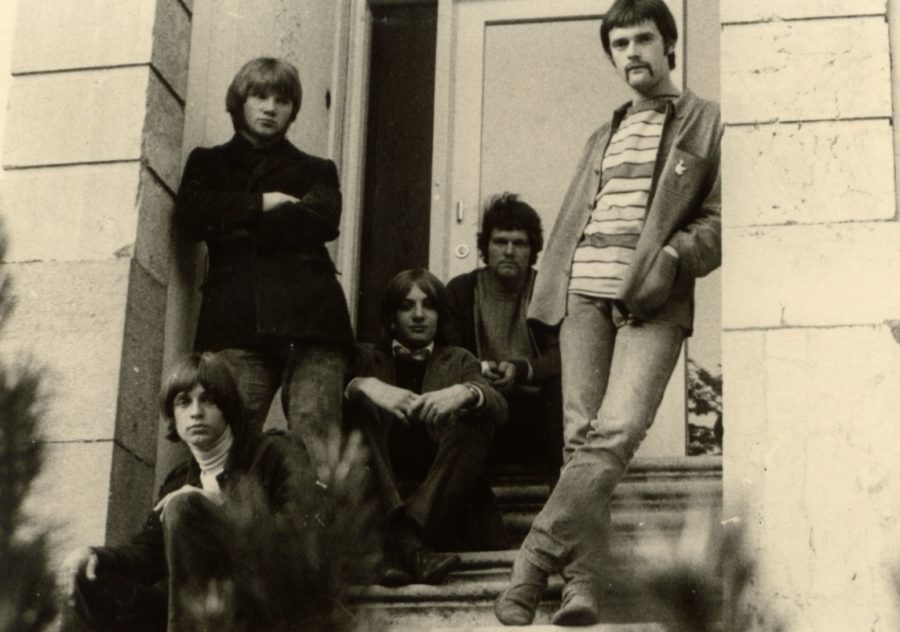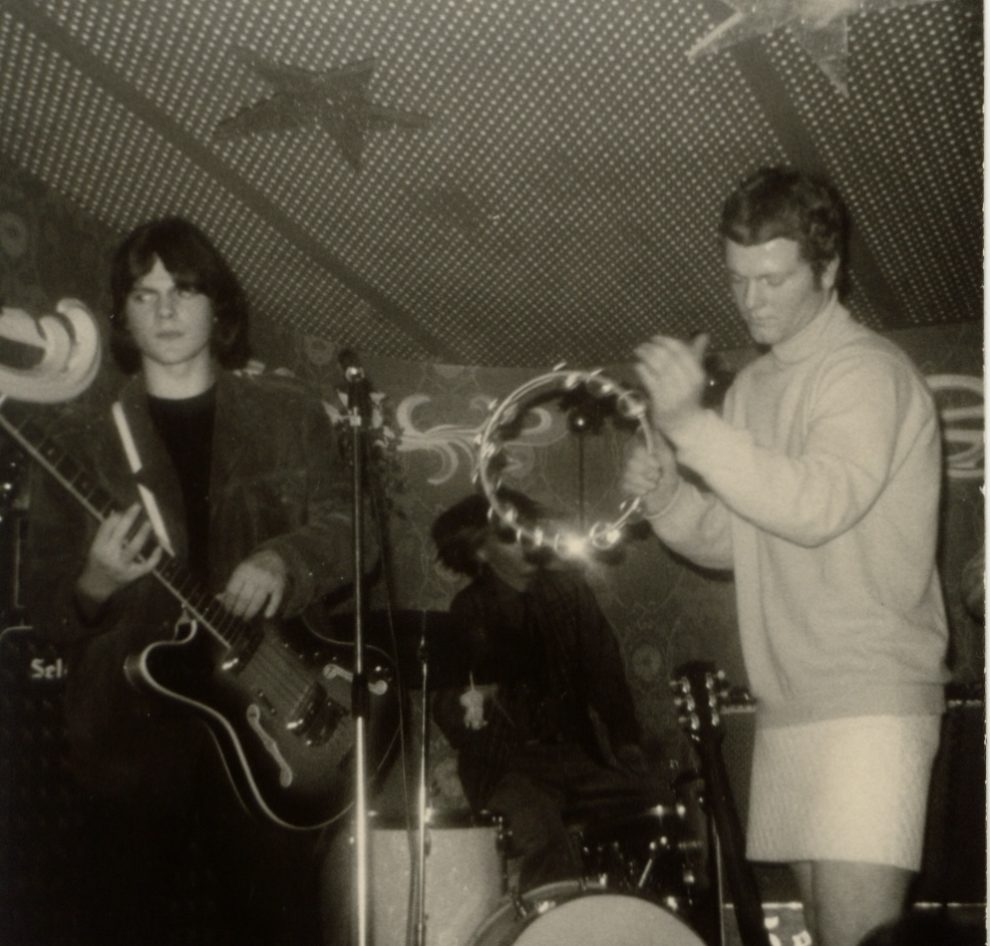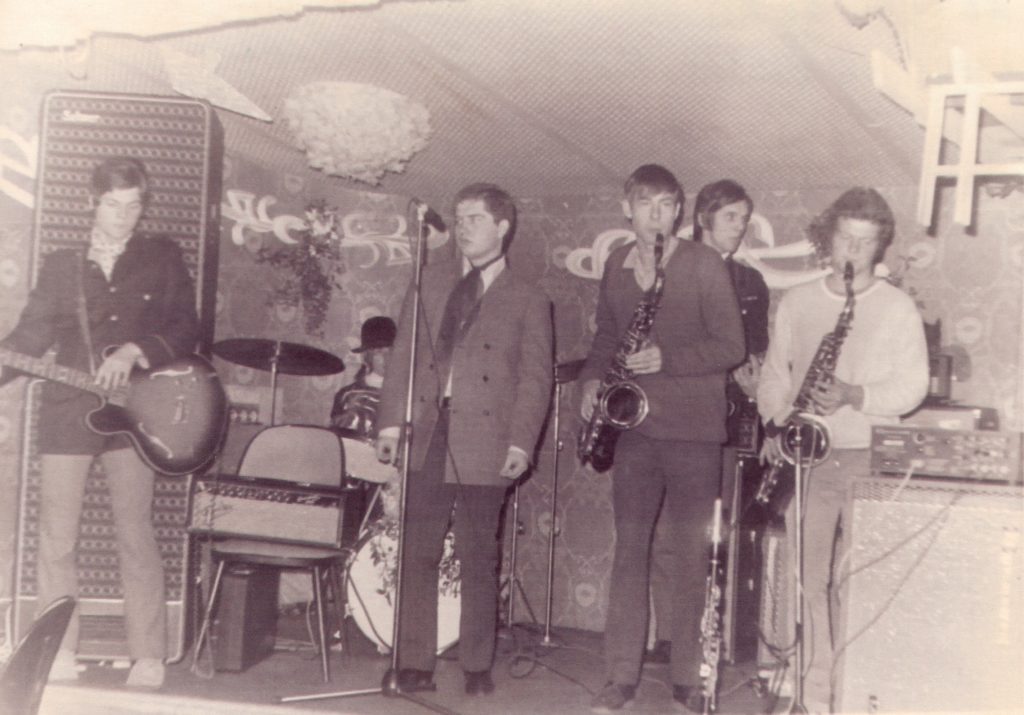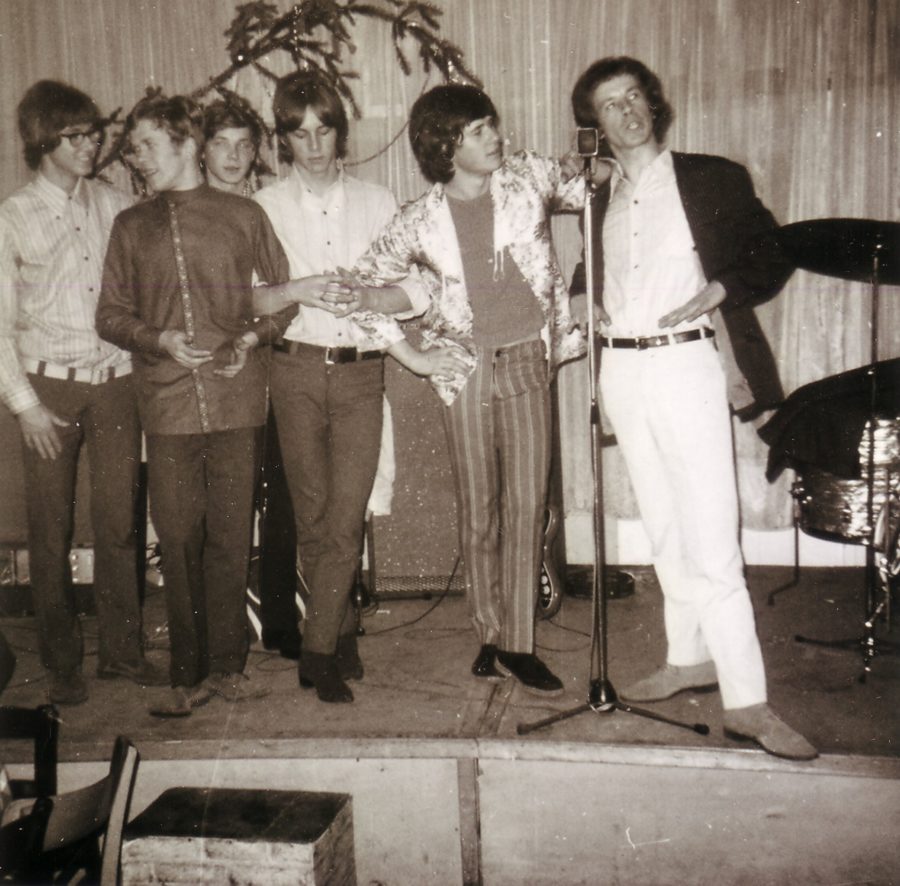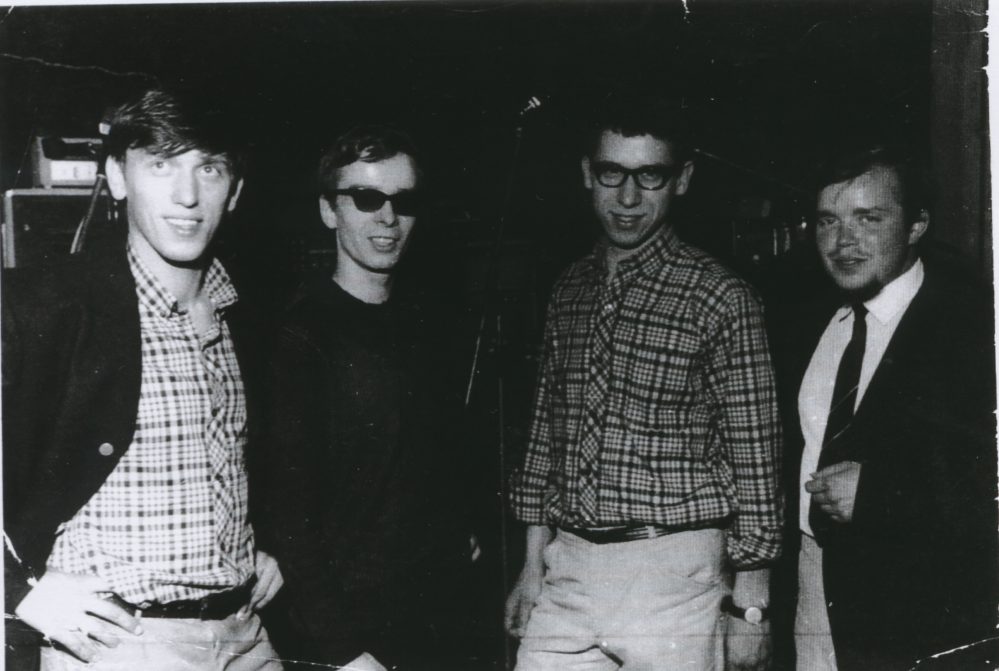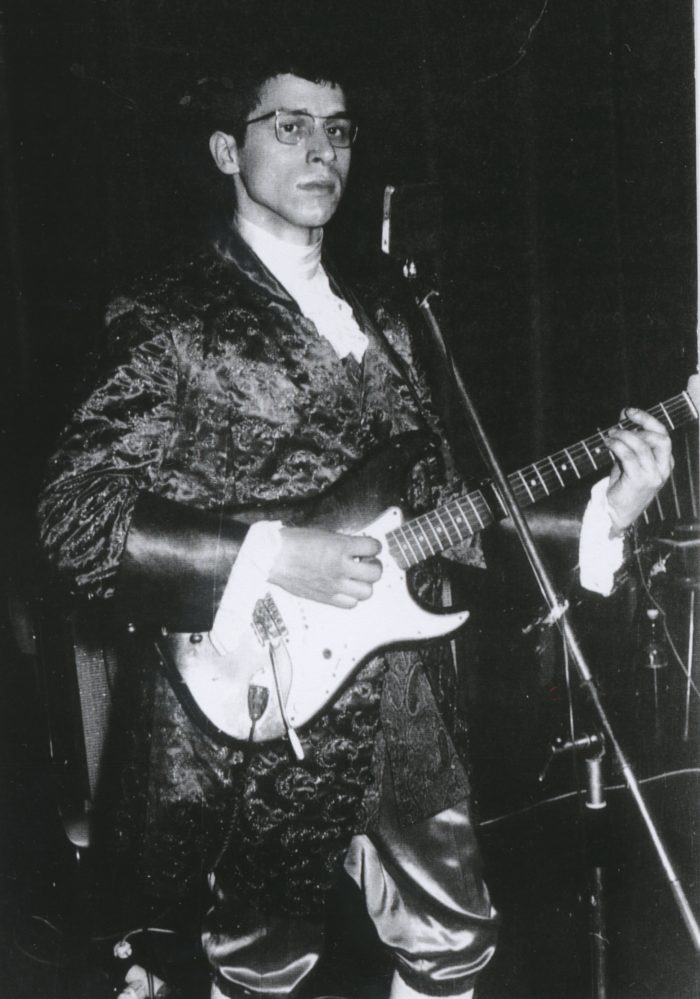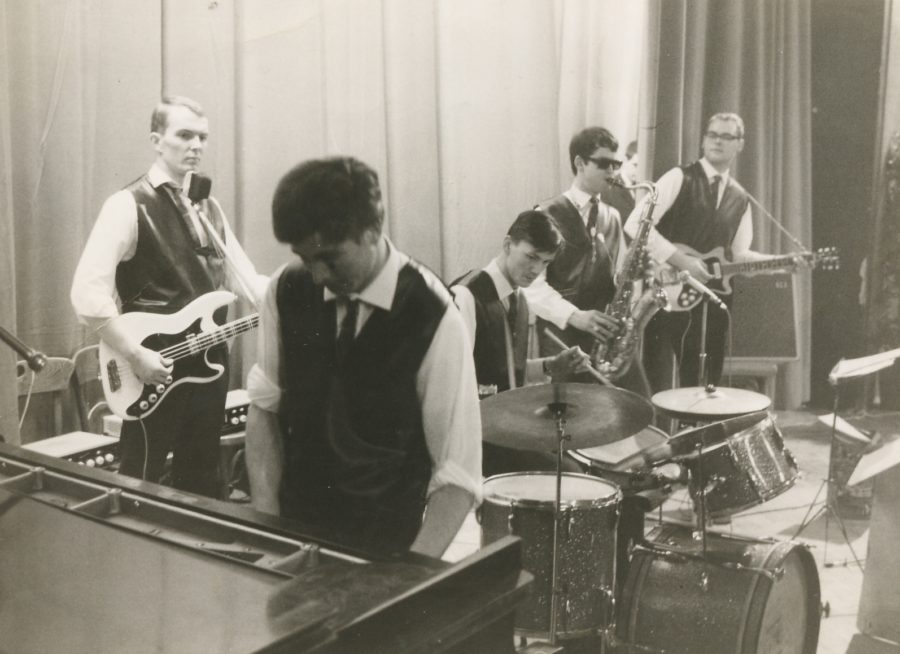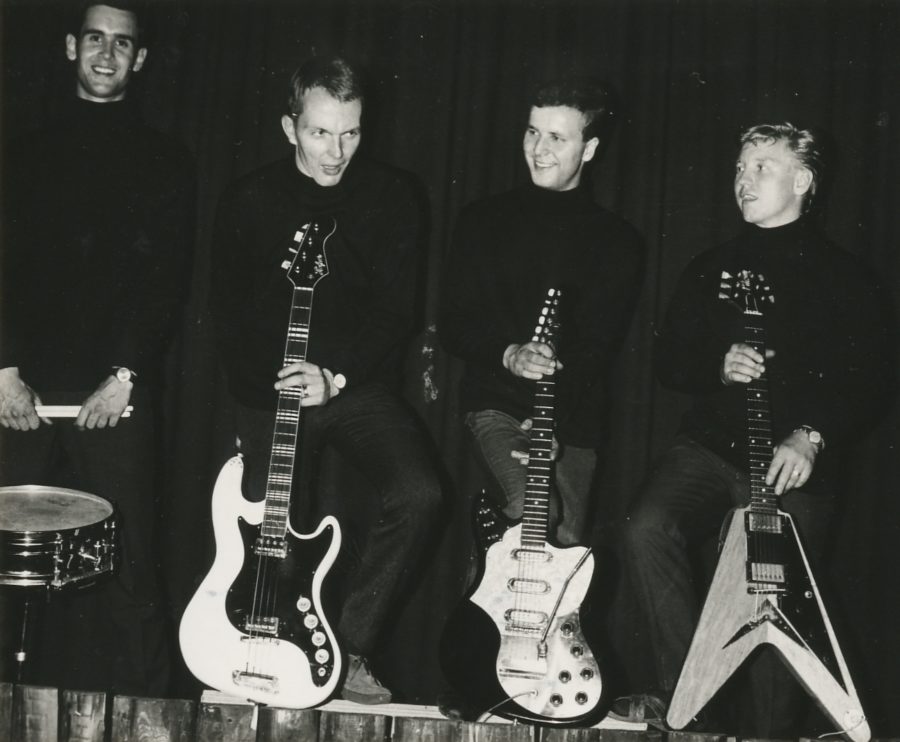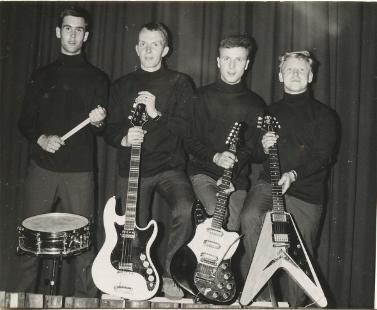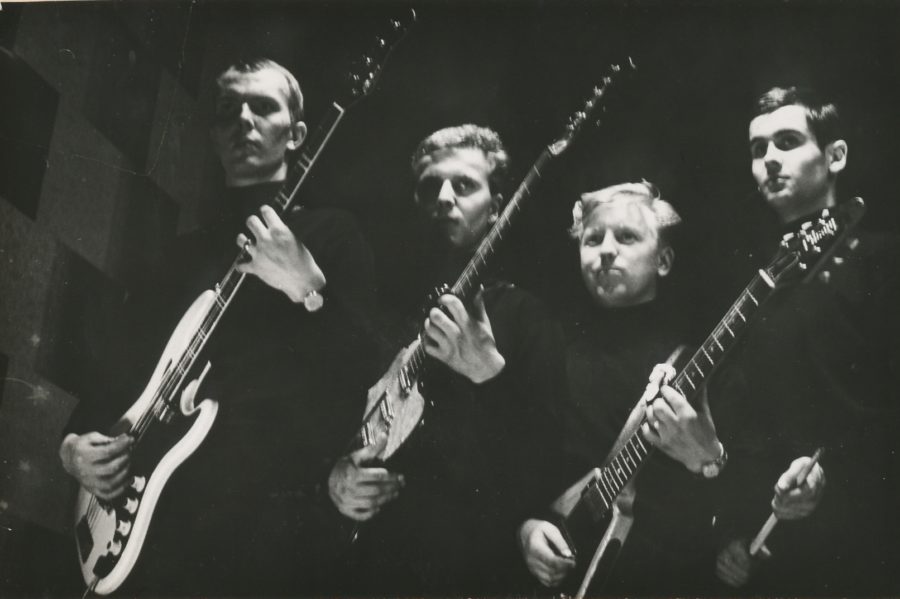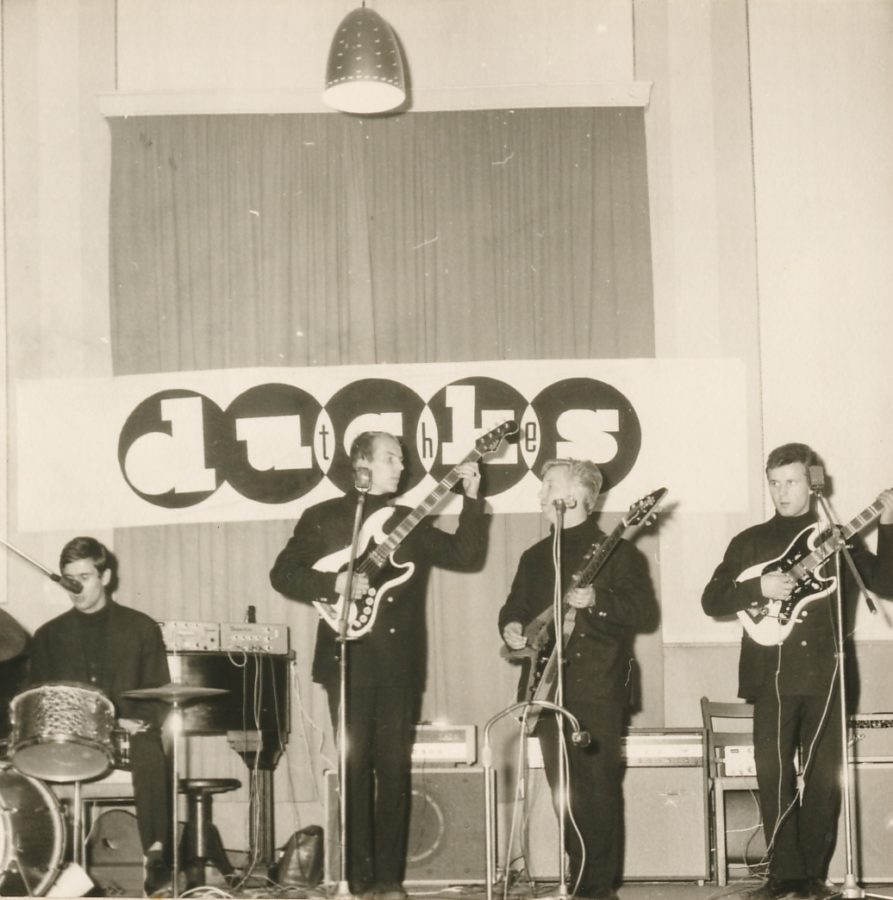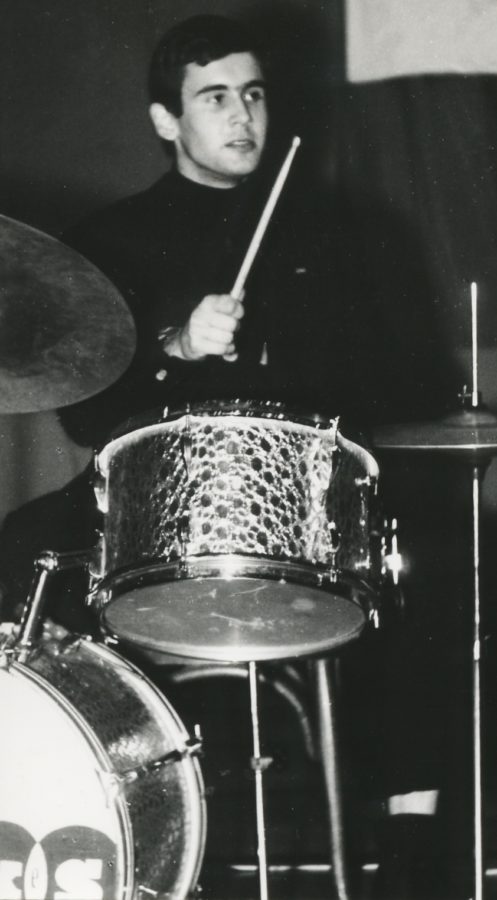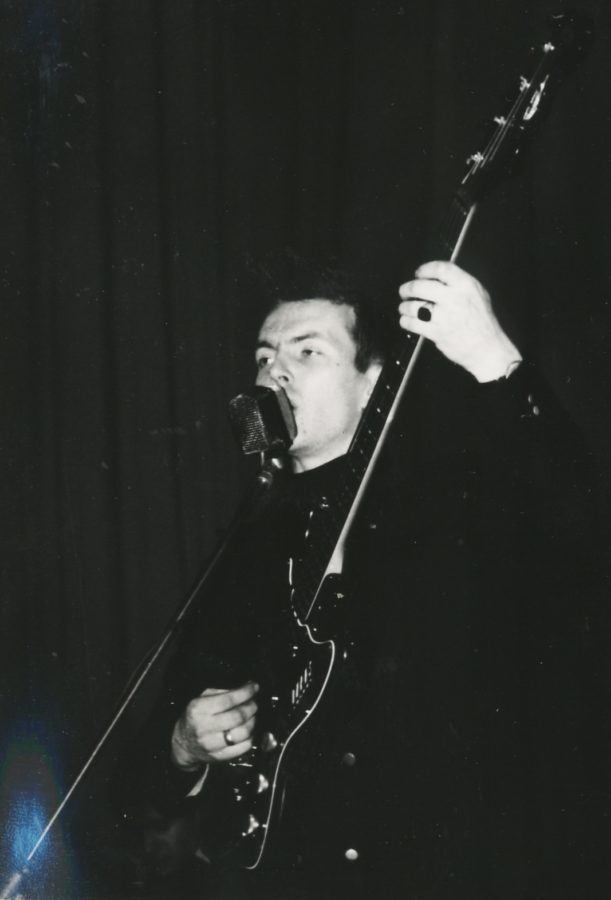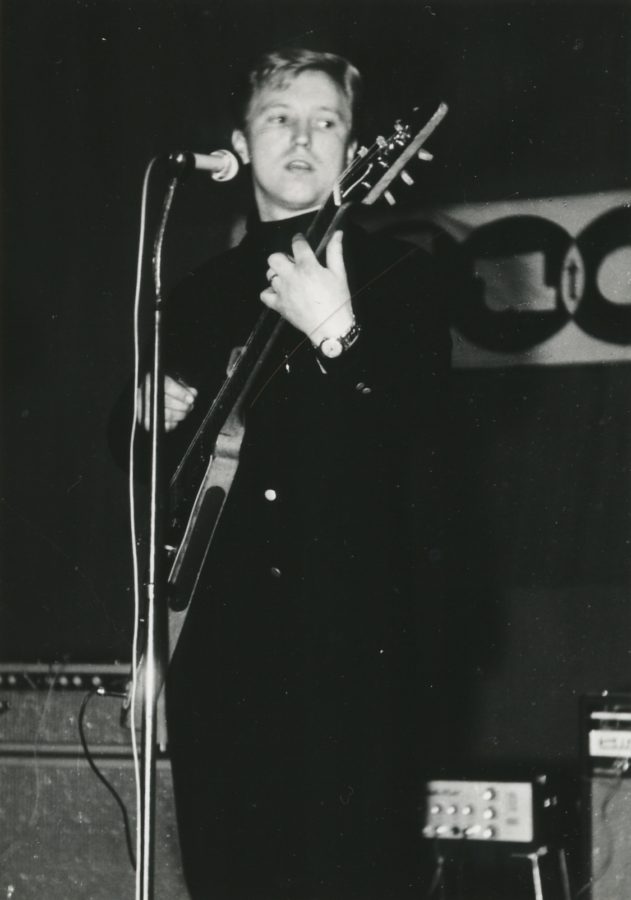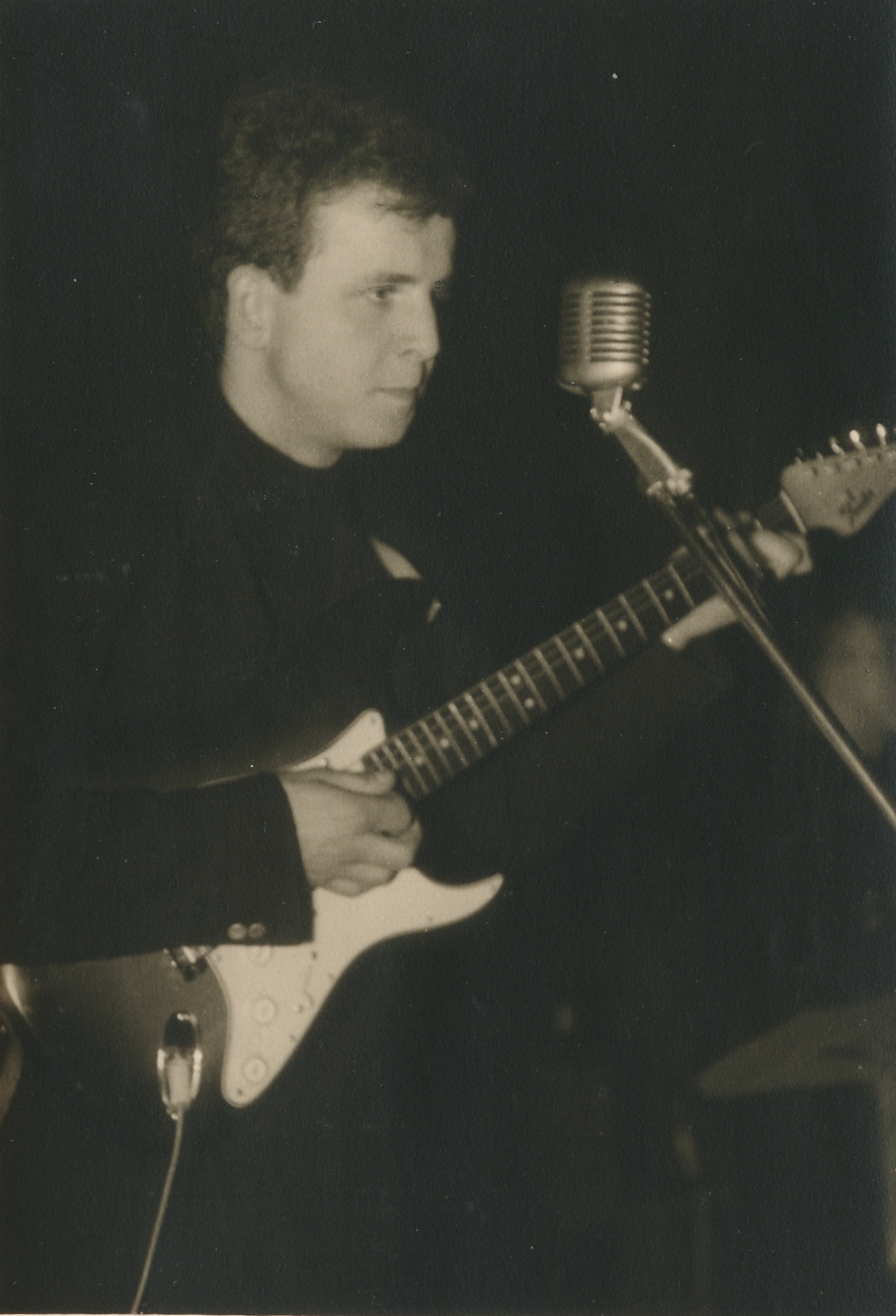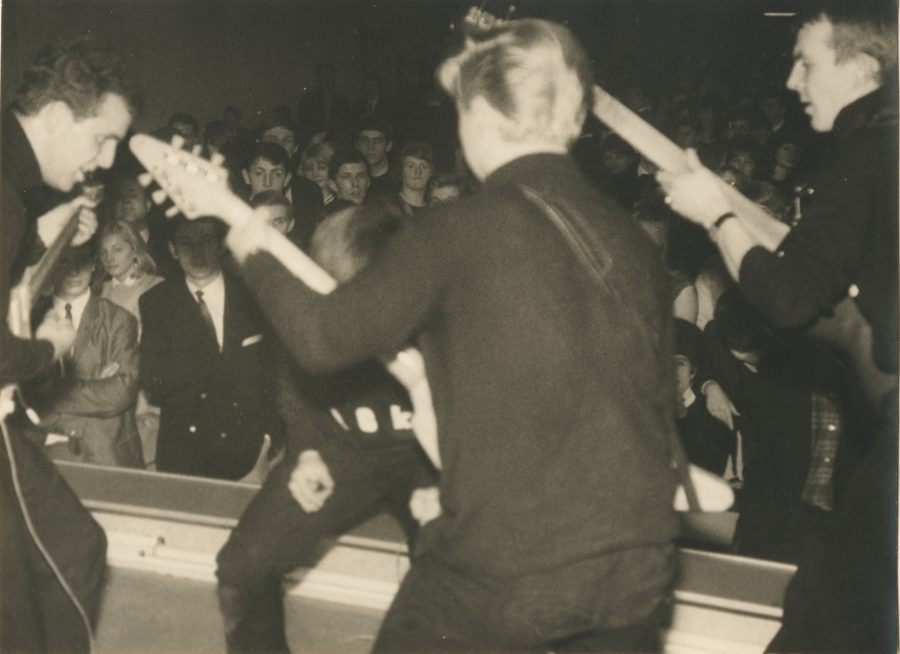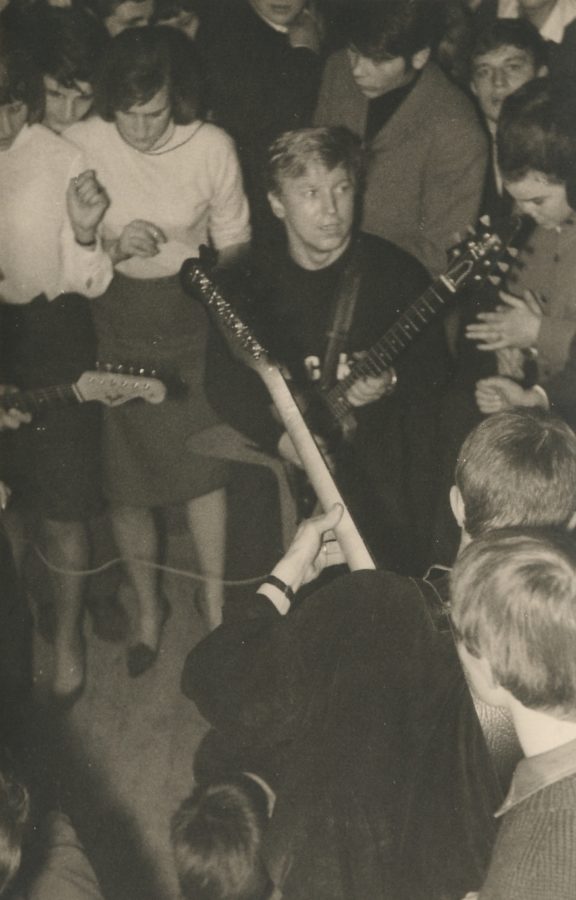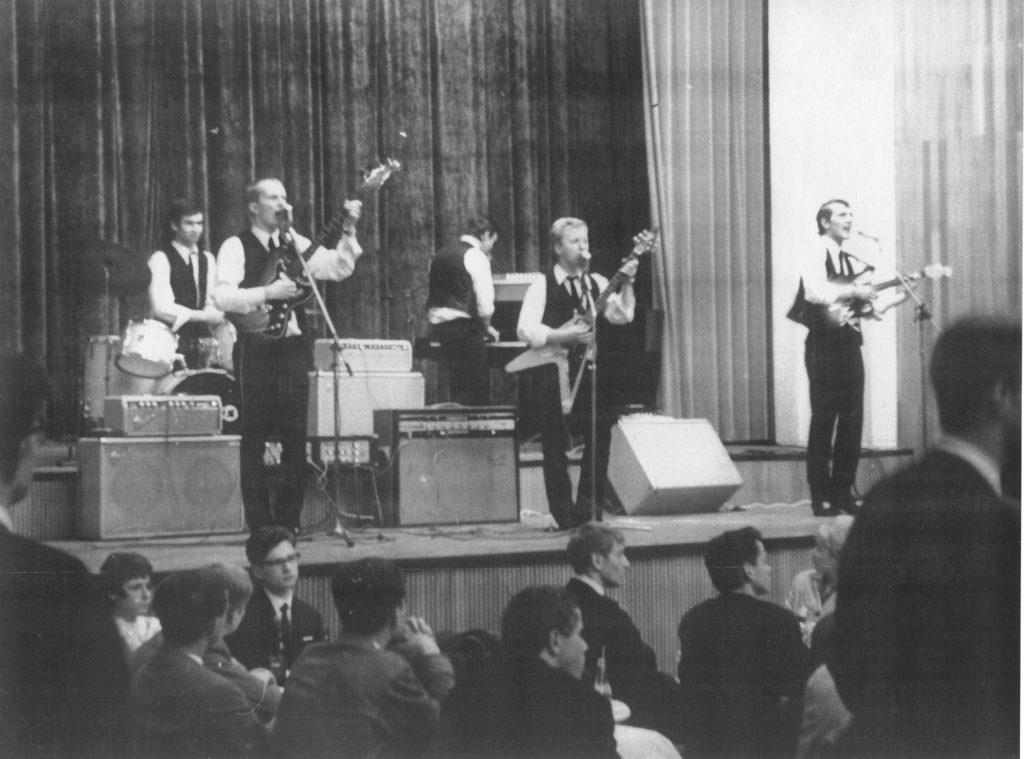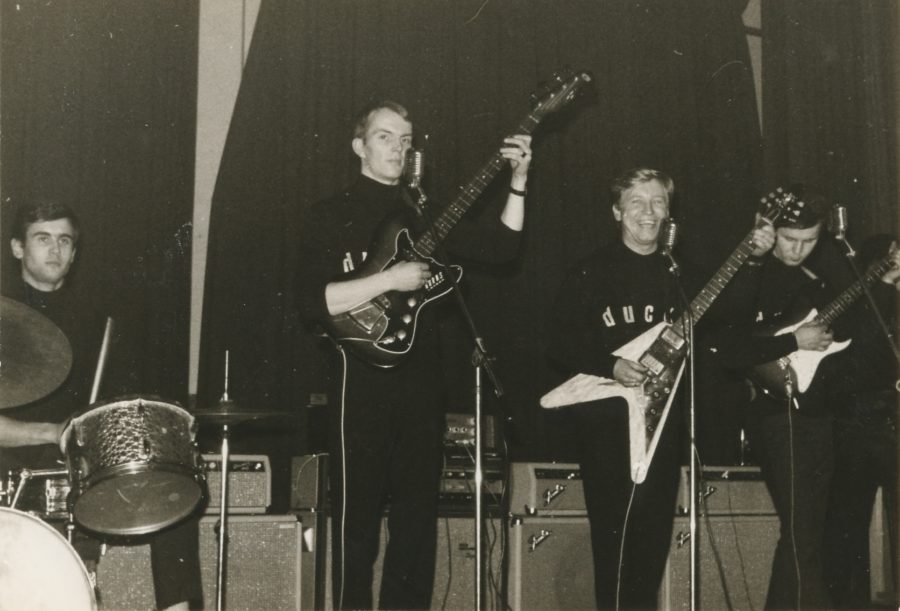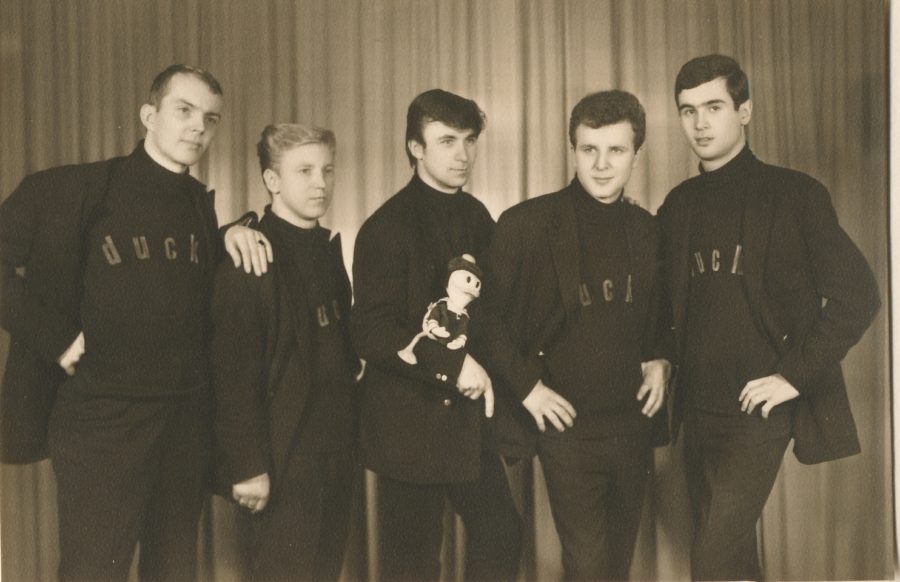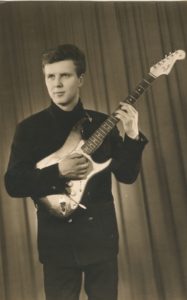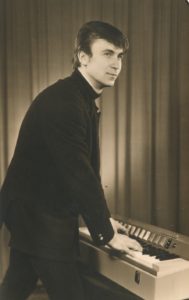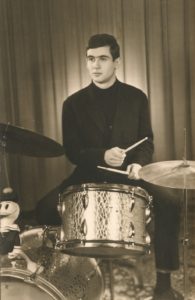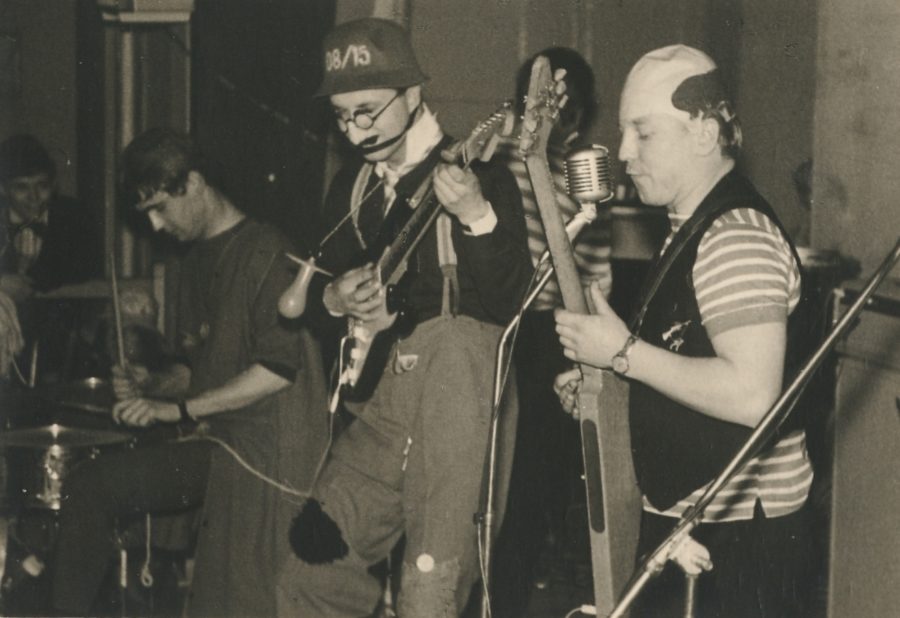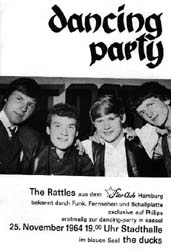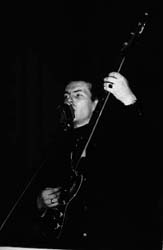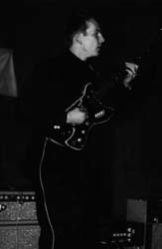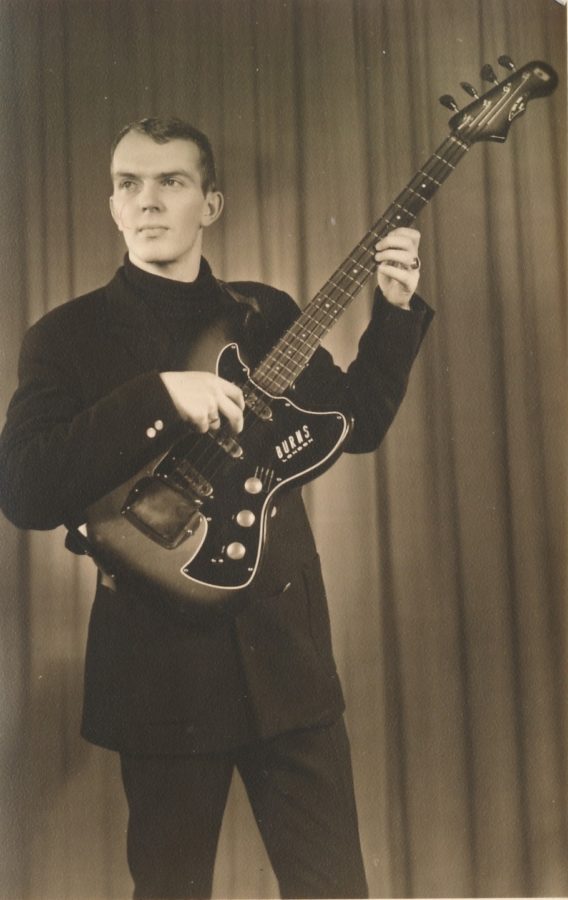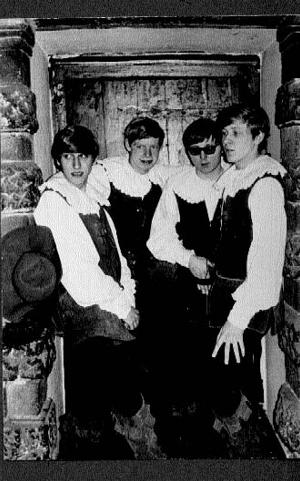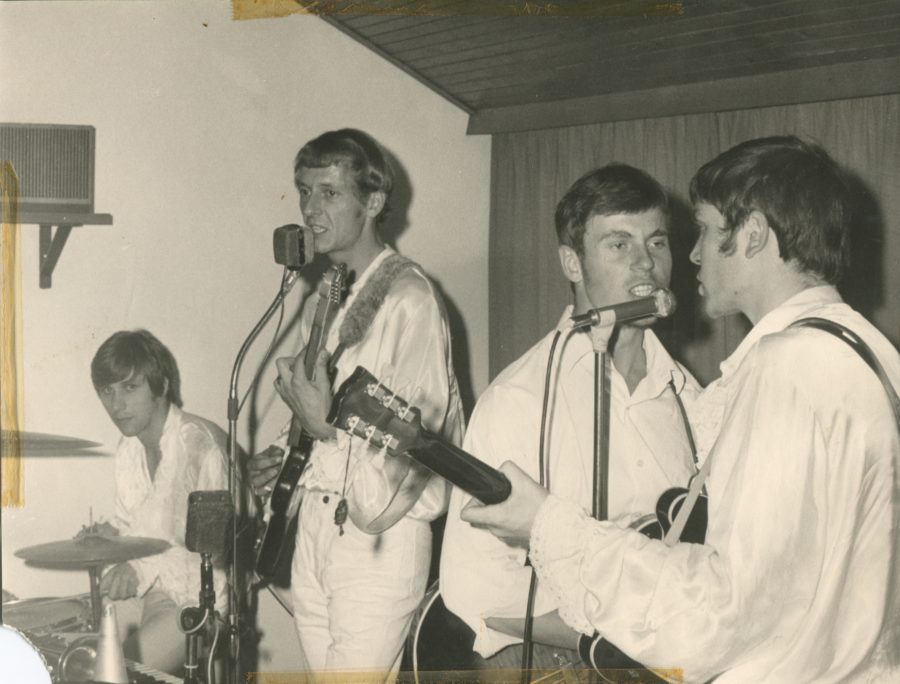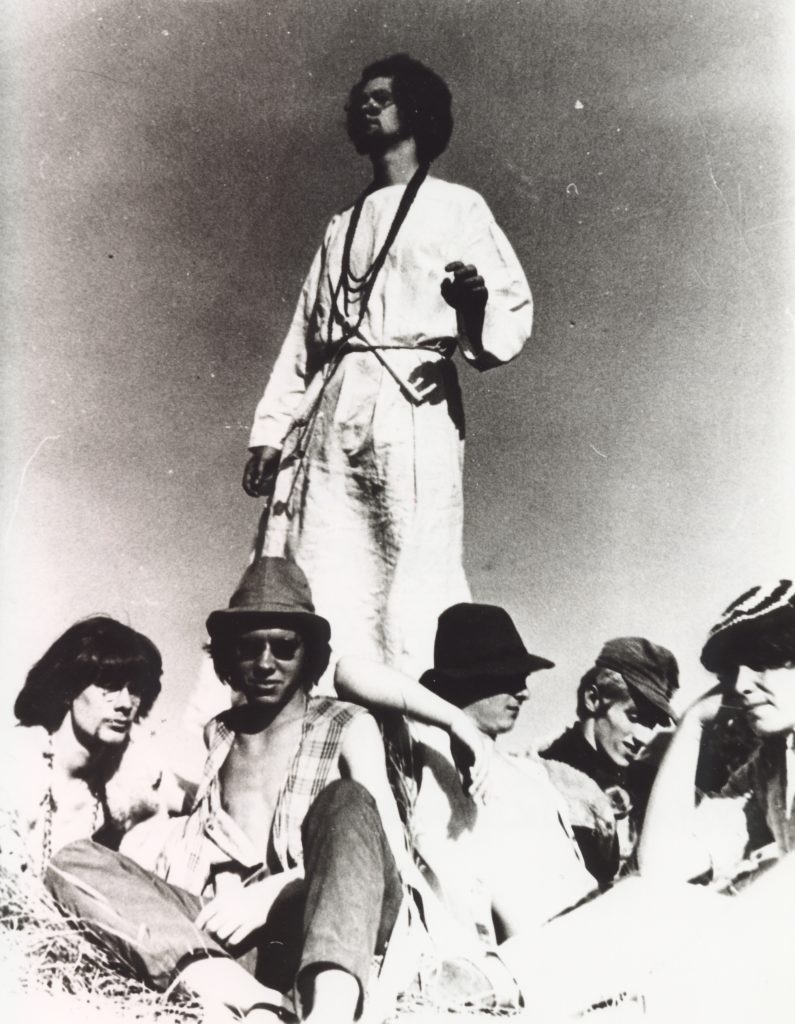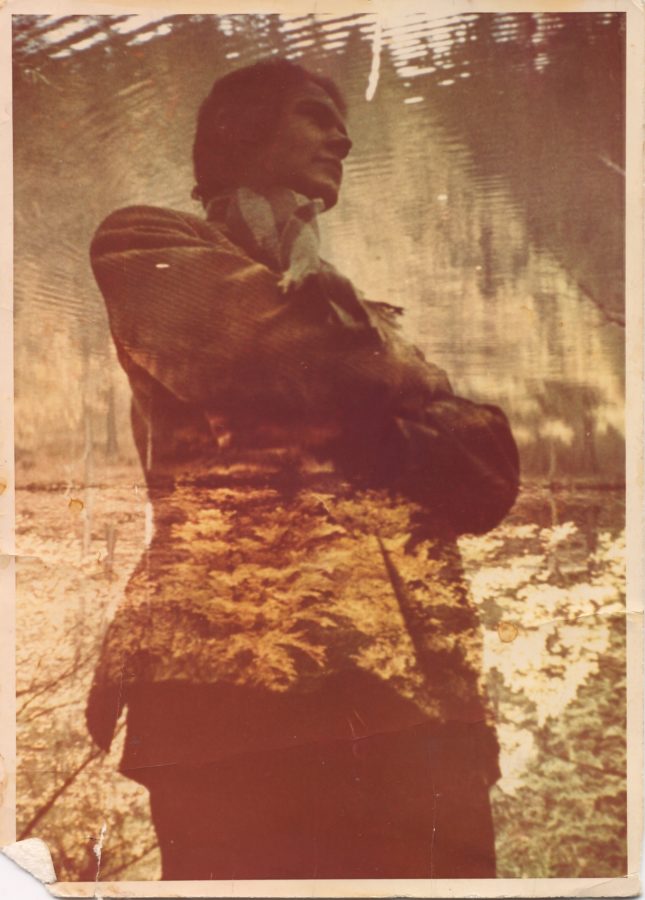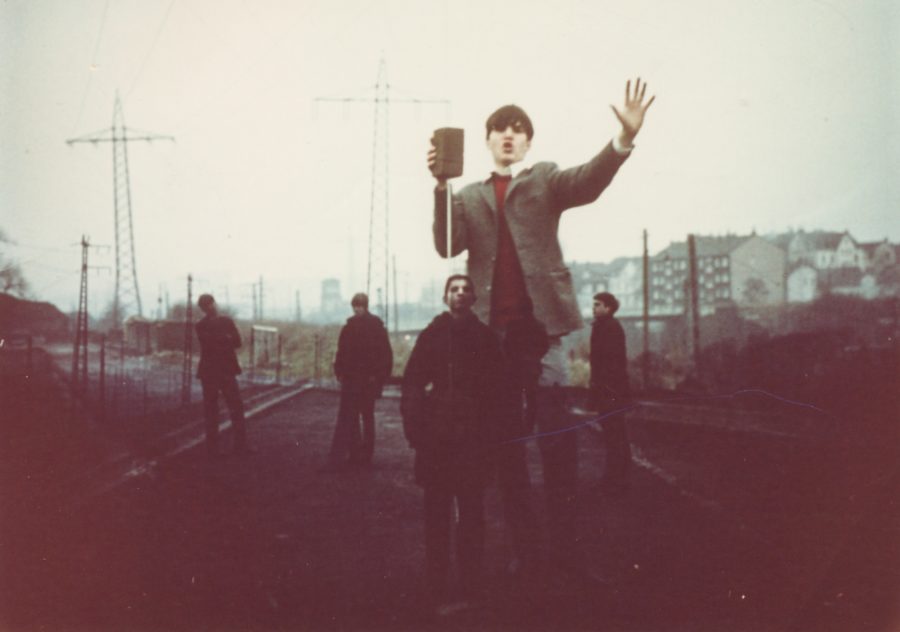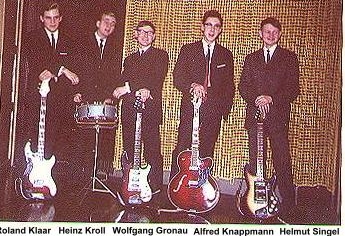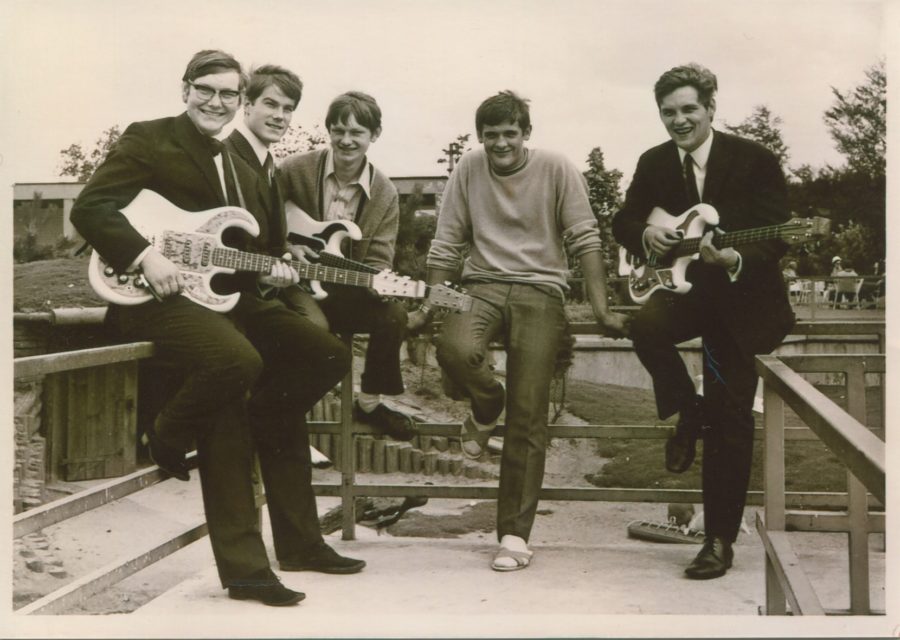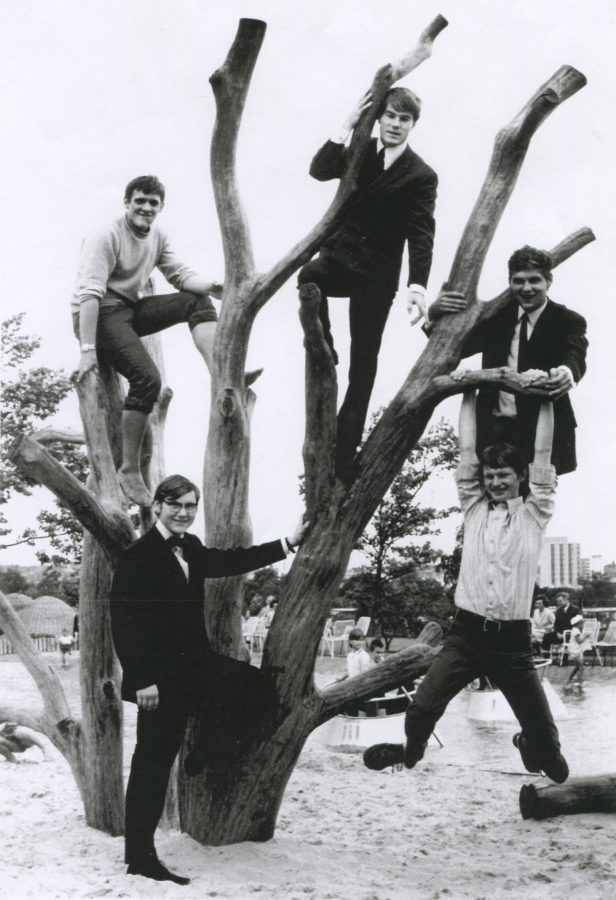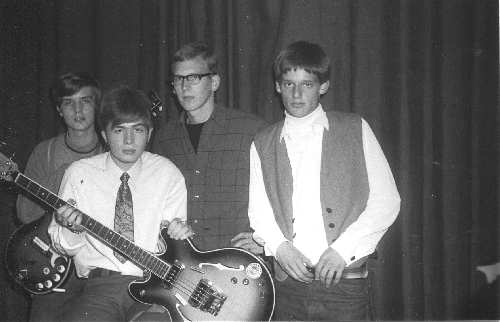 | | |
| --- | --- |
| The Brothers, Sandhorst | |
| The Brothers, Sandhorst | The Brothers, Sandhorst, Mark 2 |
| | The Brothers, Sandhorst, Mark 2 |
| The Brothers, Sandhorst, Mark 2 | The Brothers, Sandhorst, Mark 2 |
| | |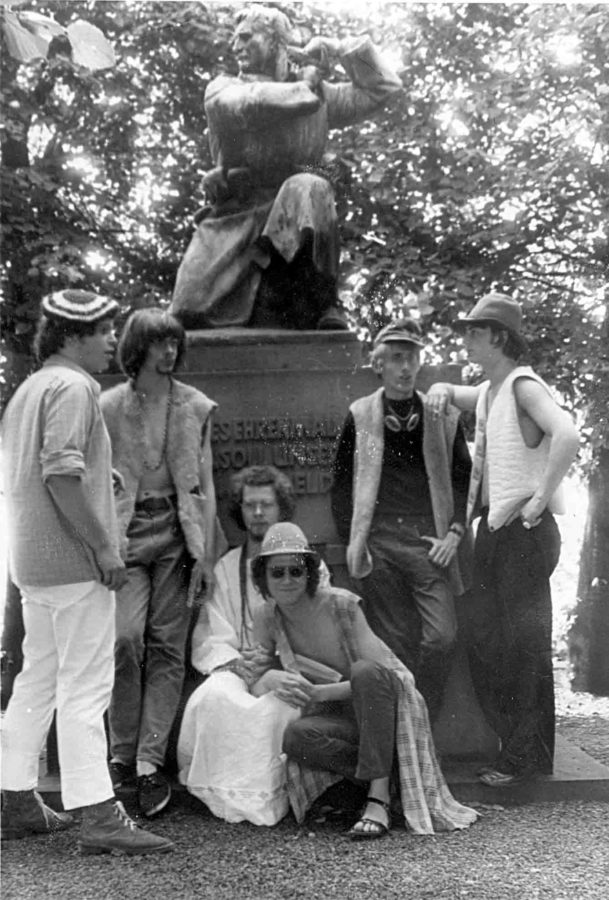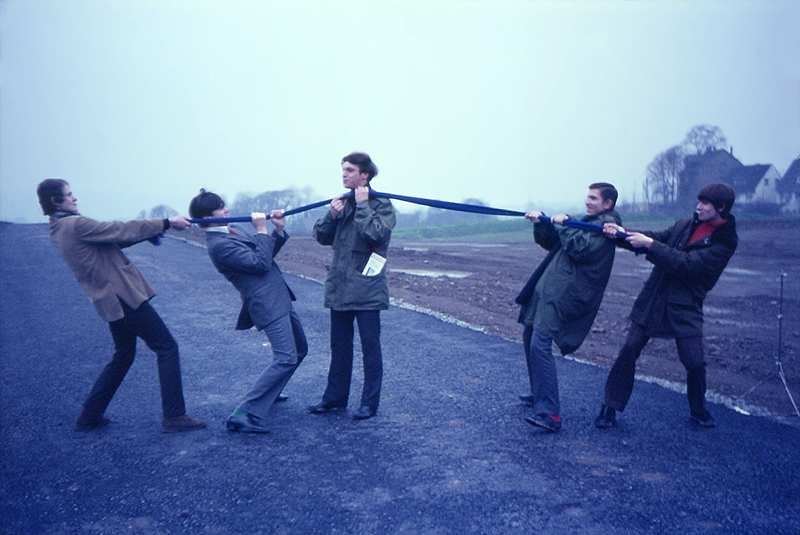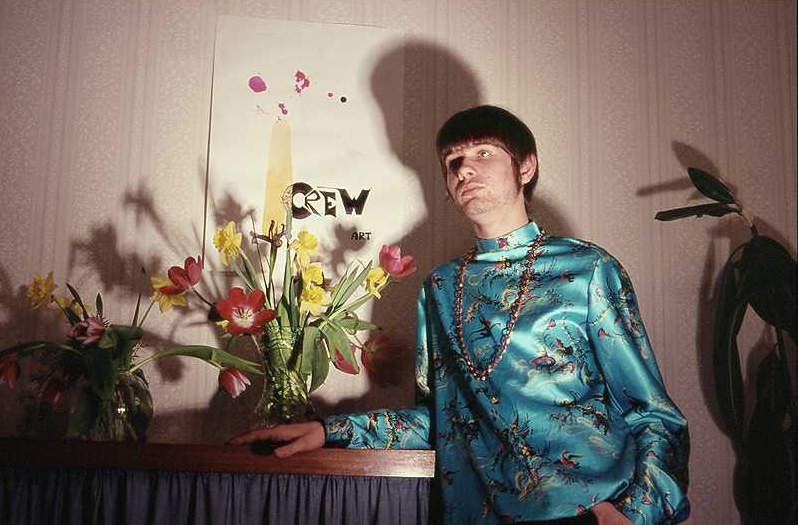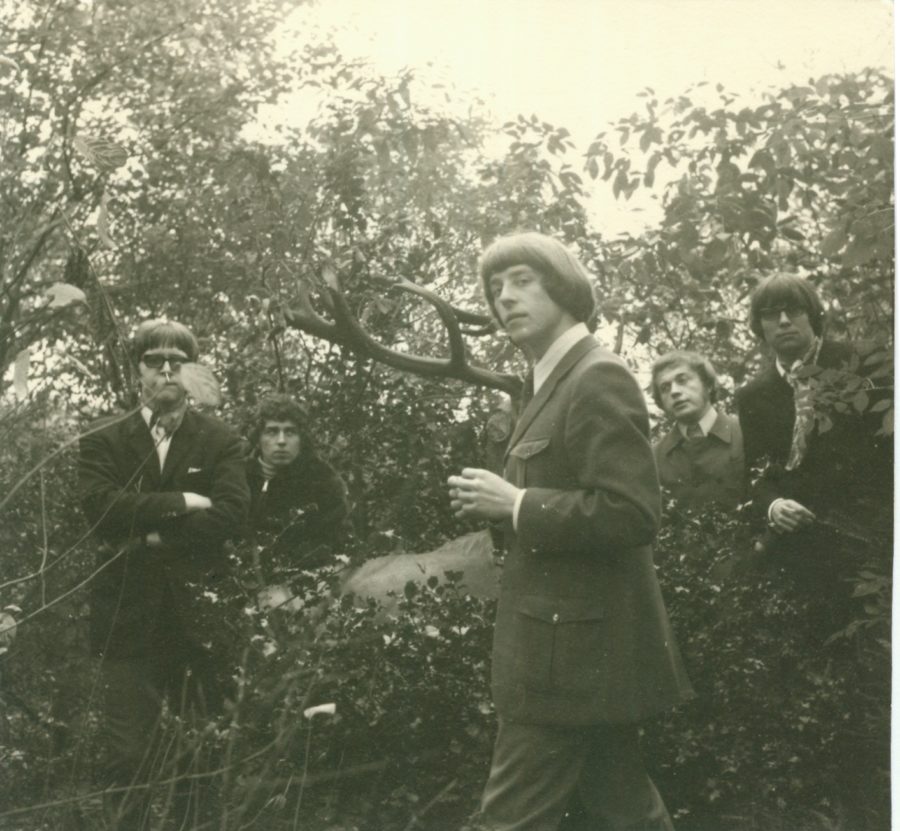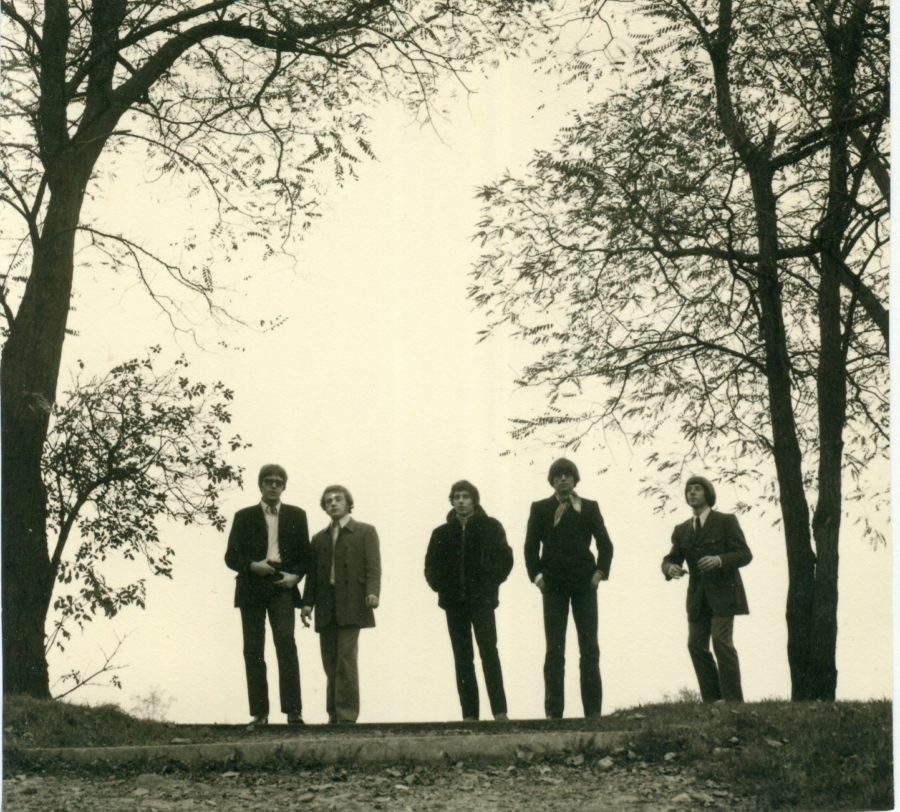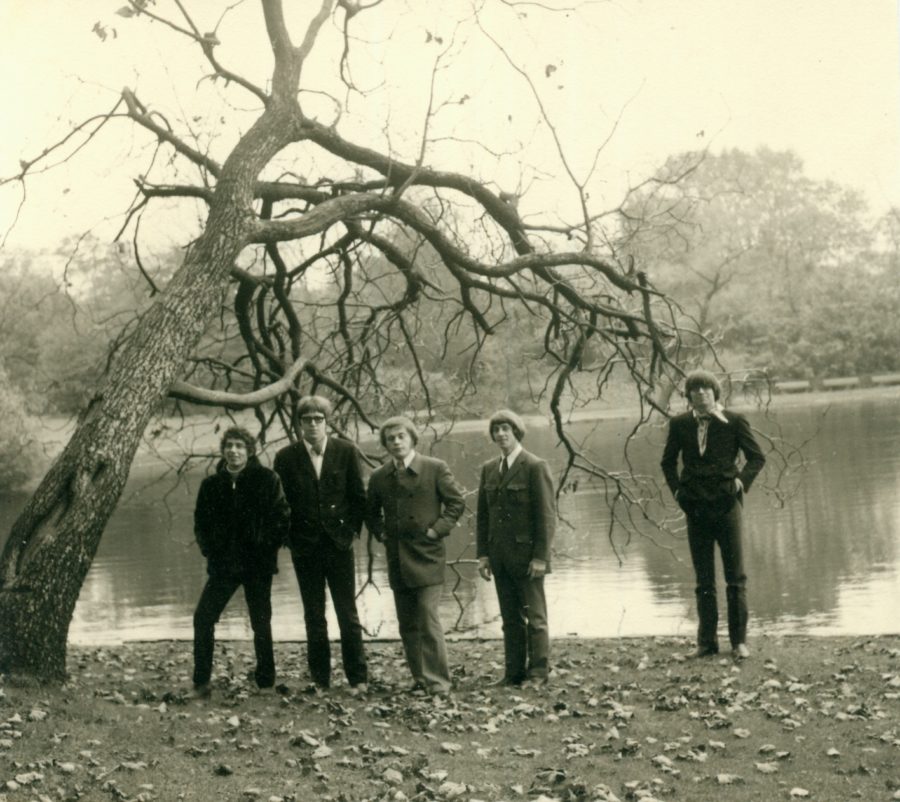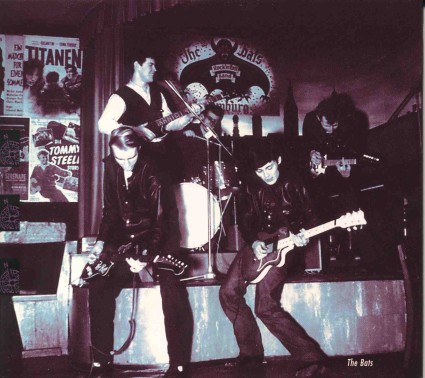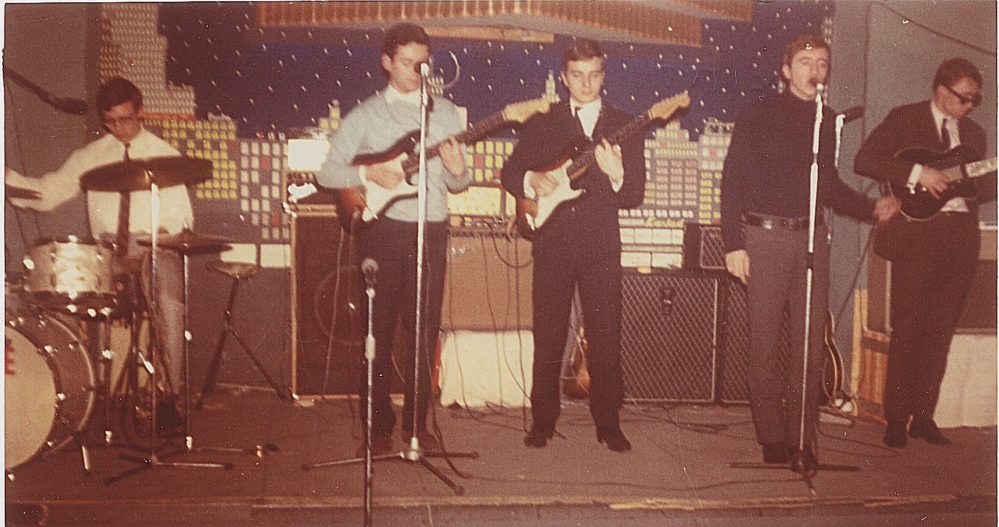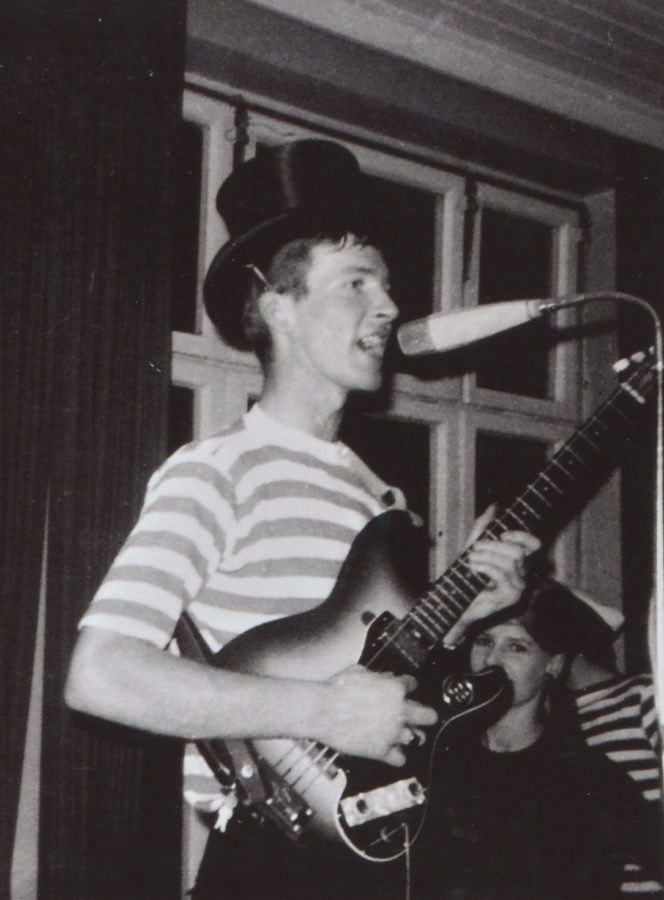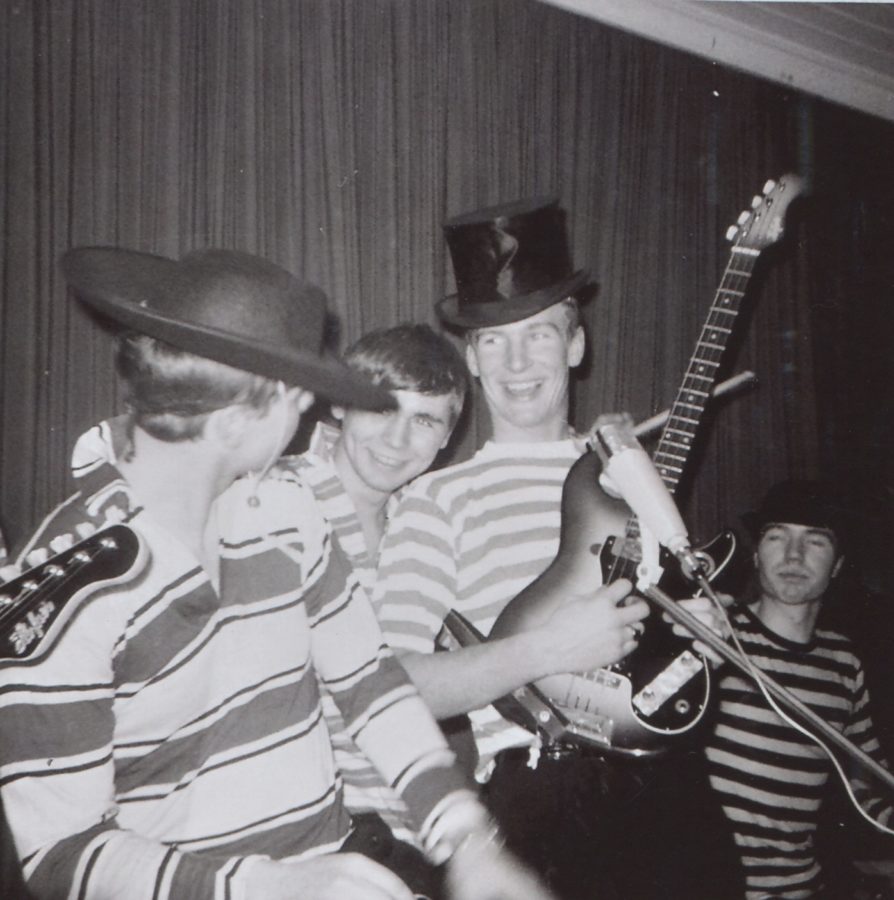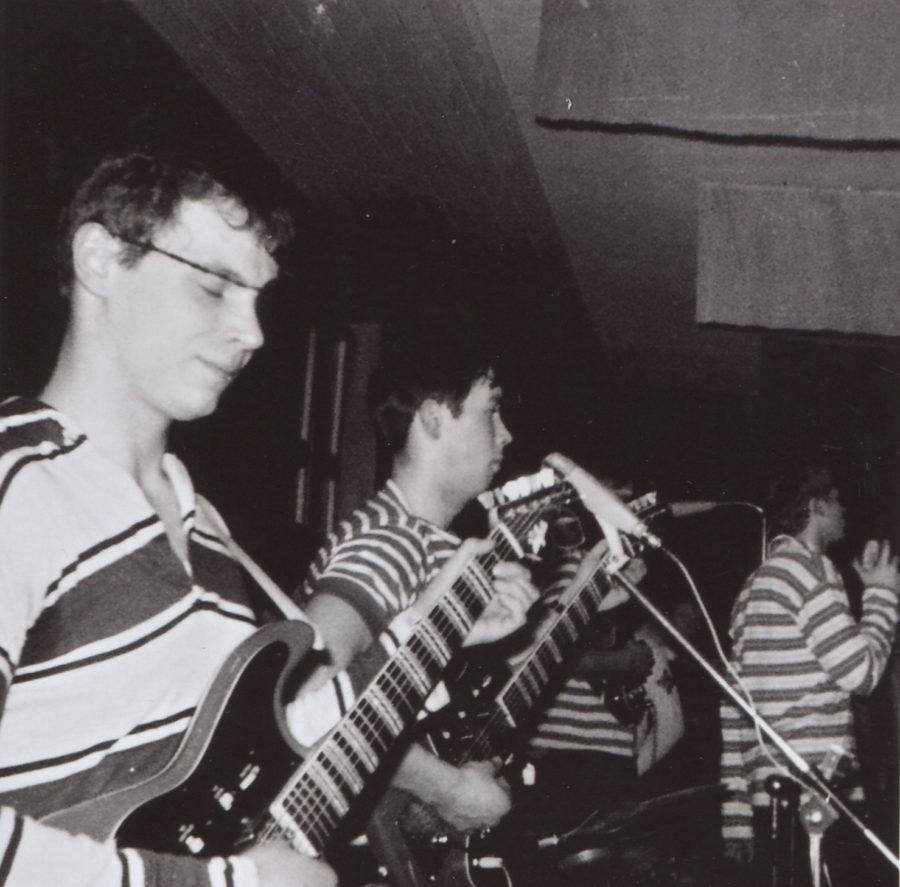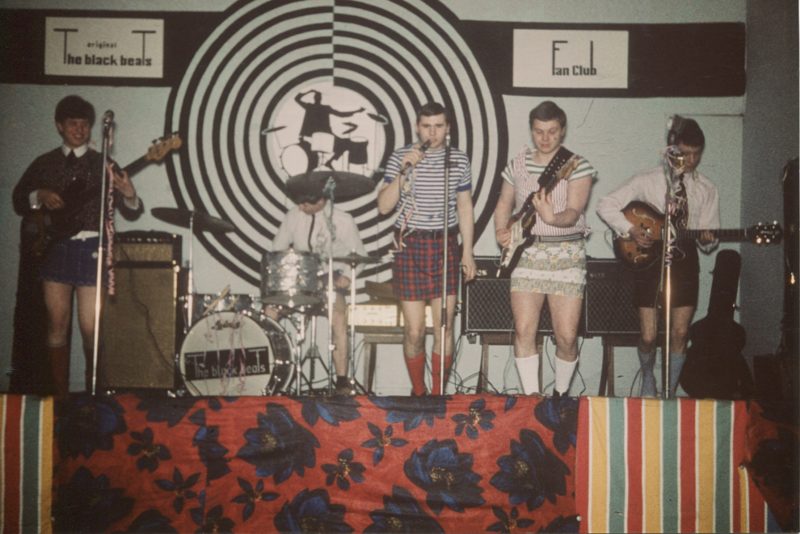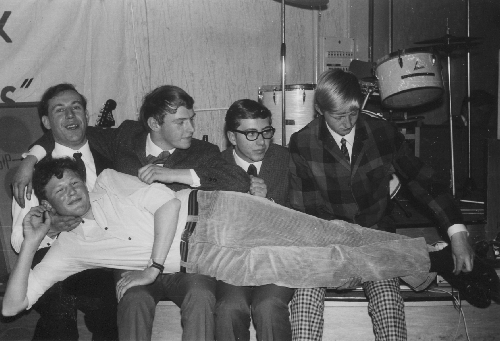 | | |
| --- | --- |
| The Black Birds, Ostfriesland, mit altem Dynnacord Jazz Verstärker | The Black Birds, Ostfriesland |
| | |
| The Black Birds, Ostfriesland, mit Box von Schöler + Paul, Oldenburg | |
| | The Black Birds, Ostfriesland |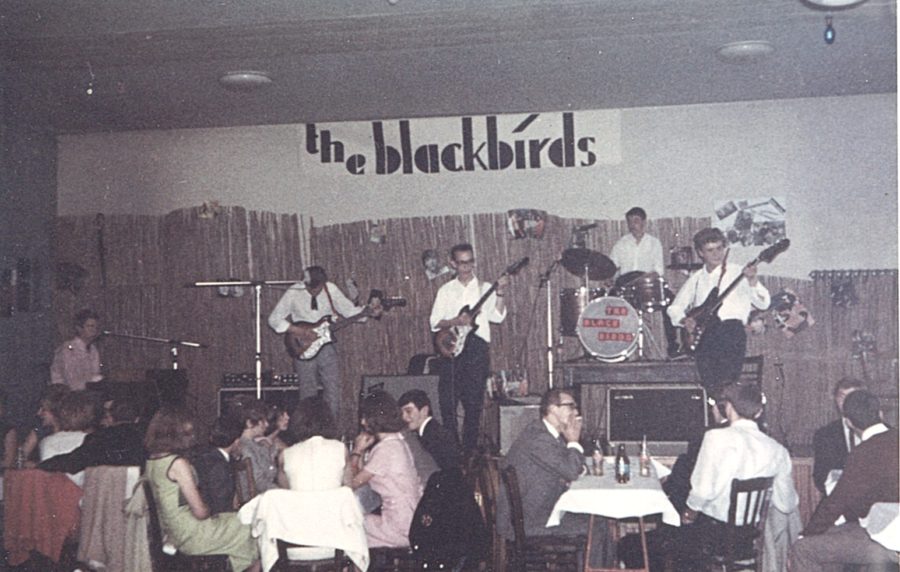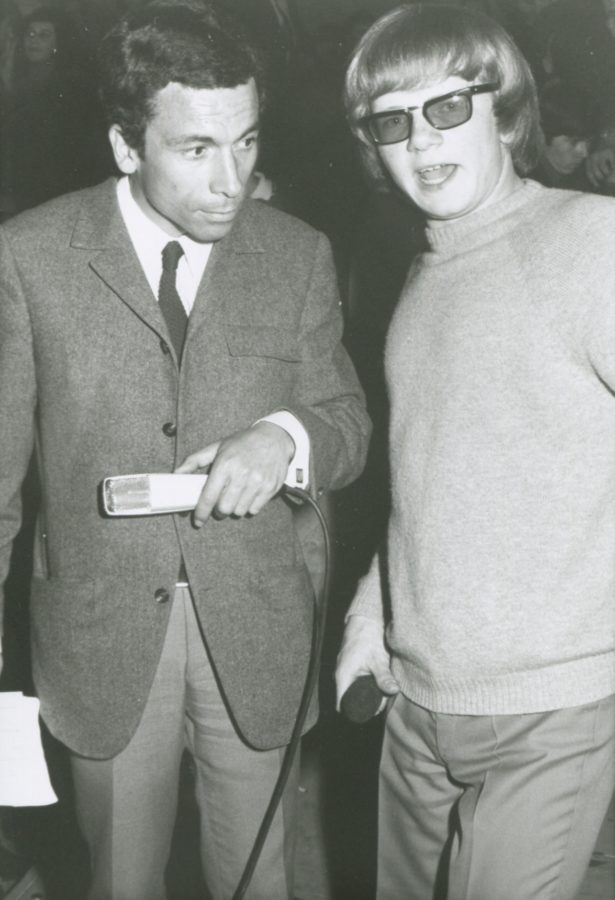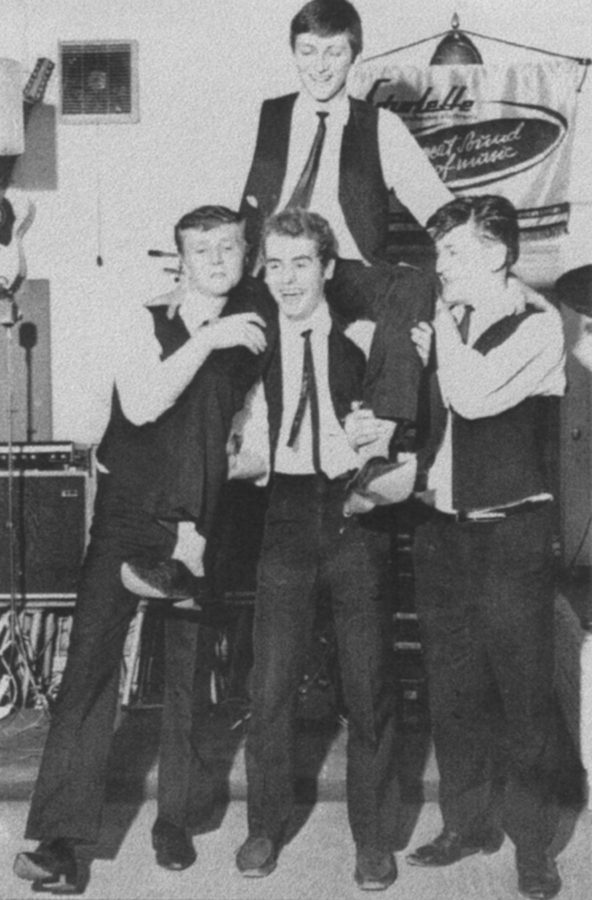 | | | |
| --- | --- | --- |
| The Black Cats, Trier, als Vorgruppe zu den Lords, Anfang 1968 | The Black Cats, Trier, als Vorgruppe zu den Lords, Anfang 1968 | The Black Cats, Trier, als Vorgruppe zu den Lords, Anfang 1968 |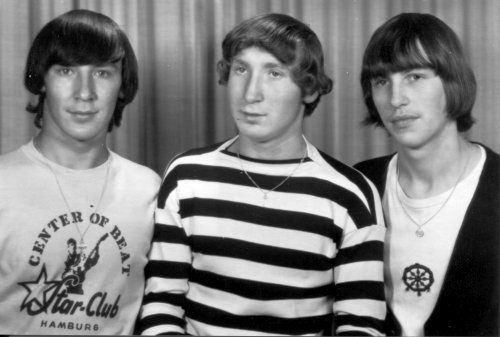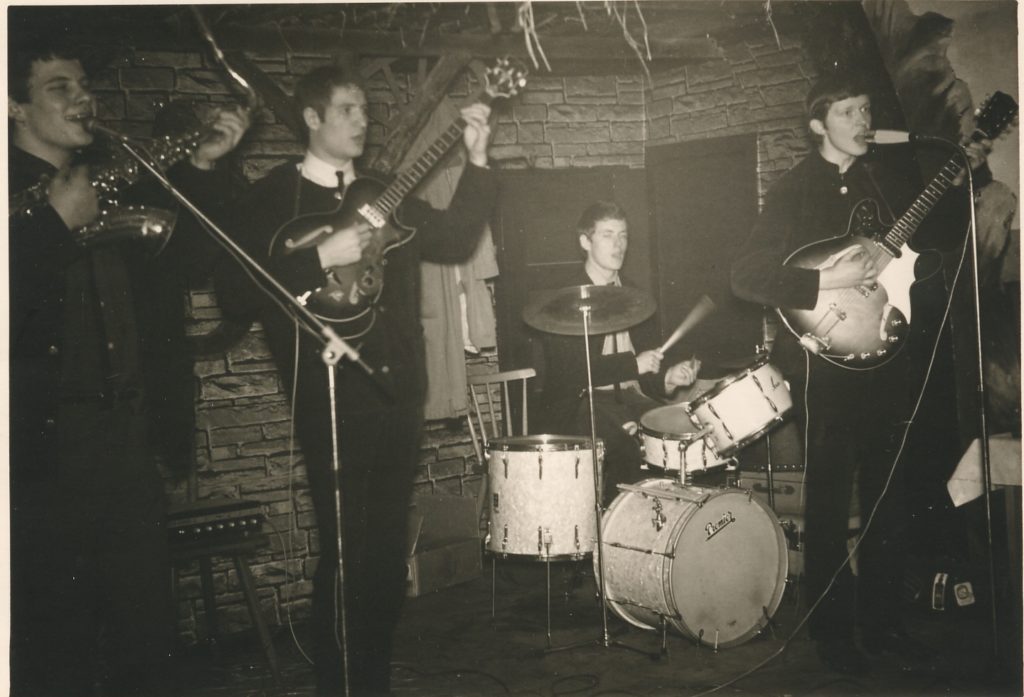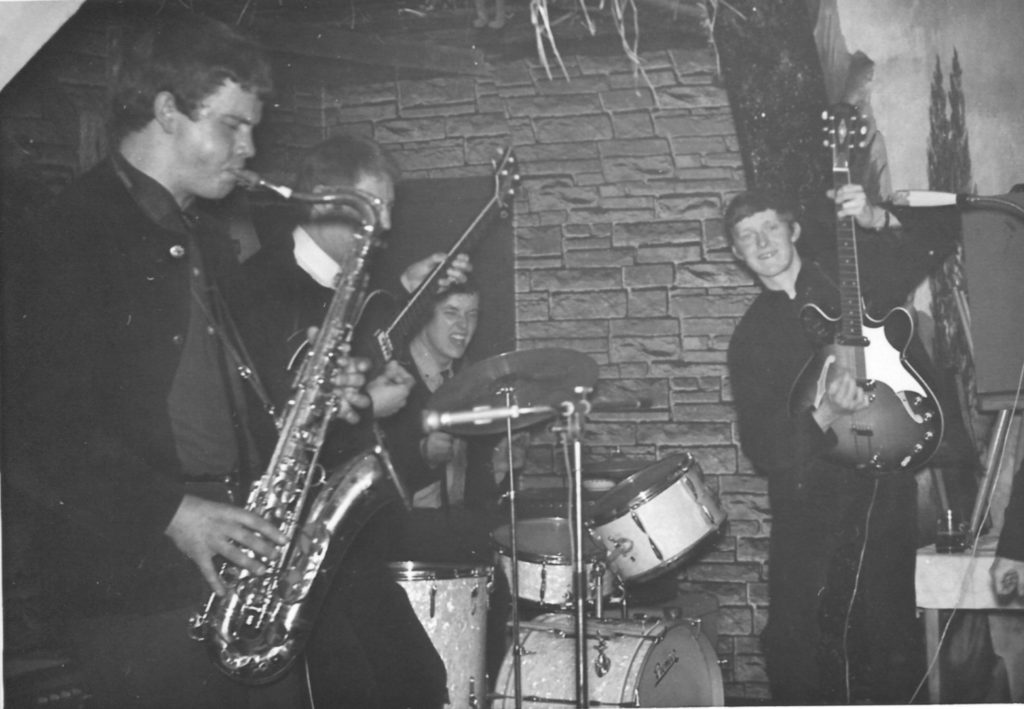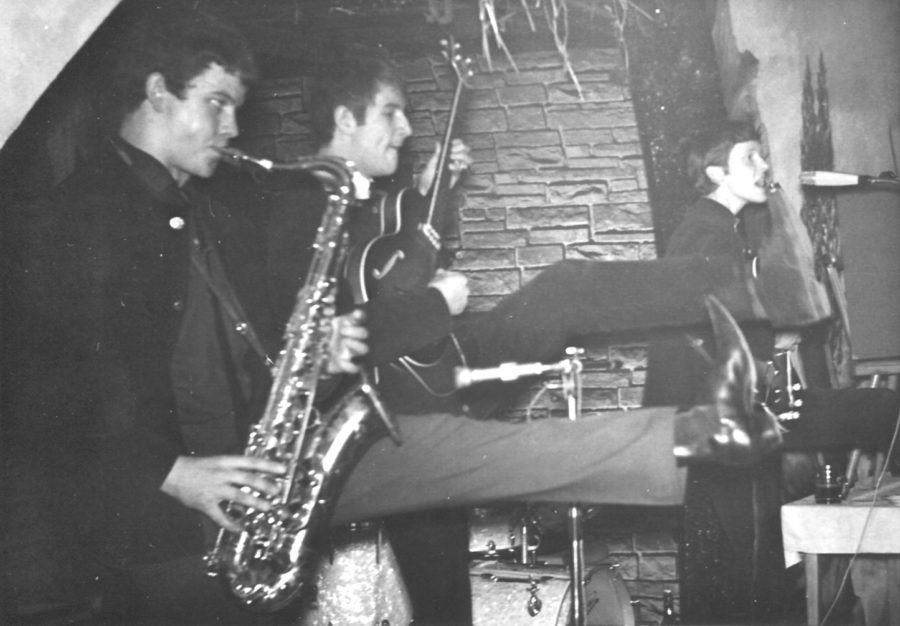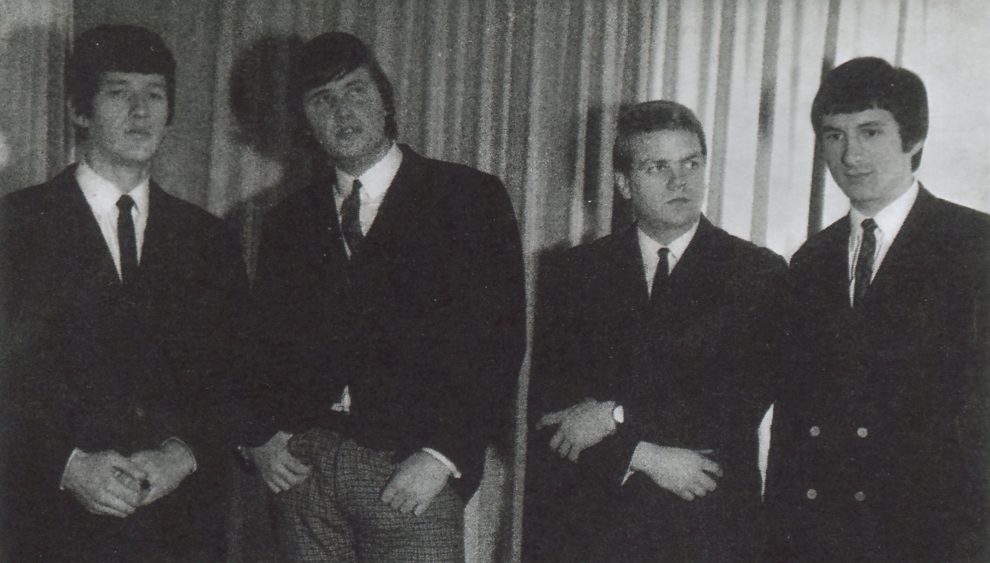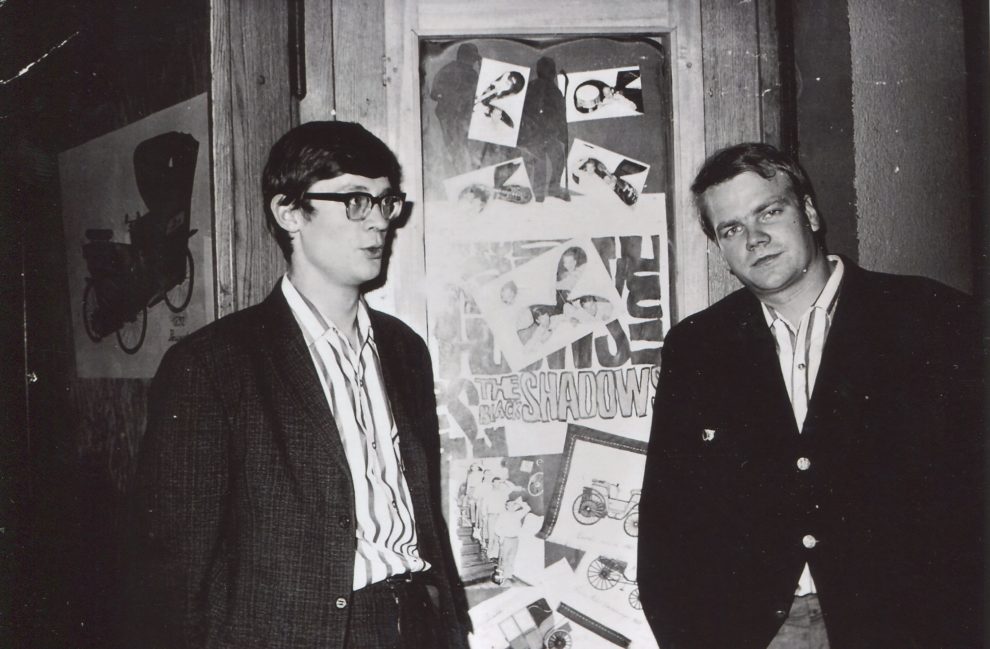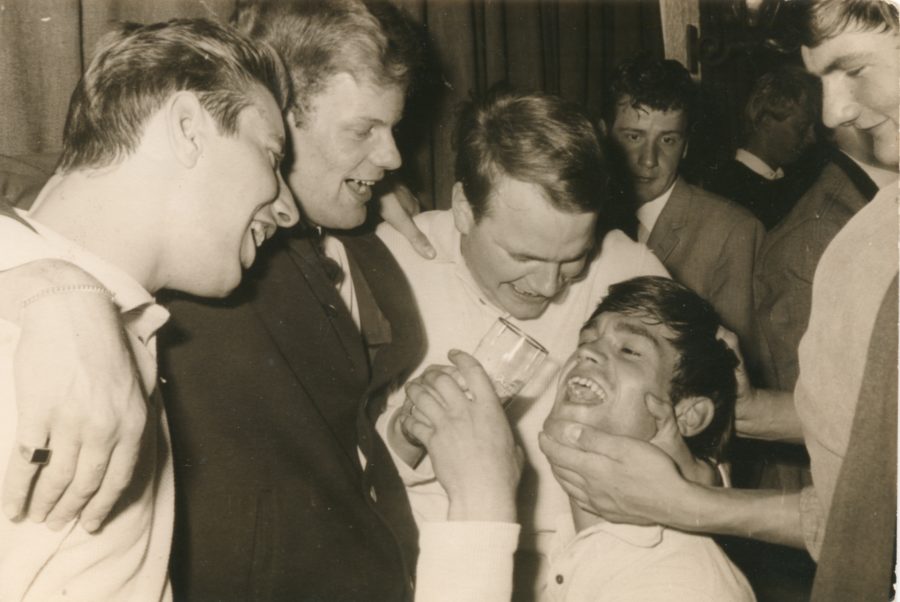 | | |
| --- | --- |
| The Black Shadows, Aurich, in Peters Gaststätten, Esens, als Vorgruppe von The Lords | The Black Shadows, Aurich, in Peters Gaststätten, Esens, als Vorgruppe von The Lords |
| The Black Shadows, Aurich, in Peters Gaststätten, Esens, als Vorgruppe von The Lords | The Black Shadows, Aurich, in Peters Gaststätten, Esens, als Vorgruppe von The Lords |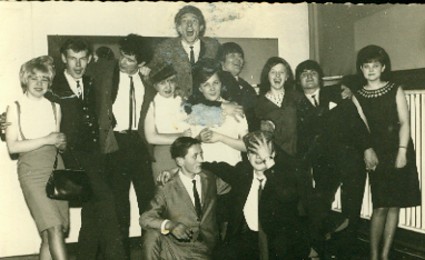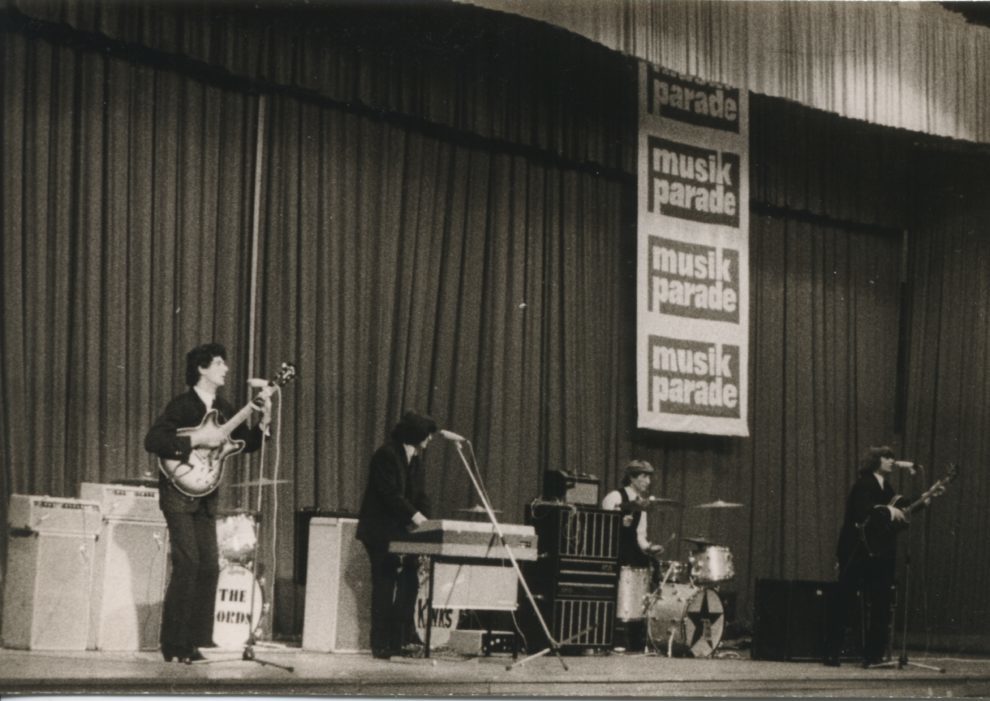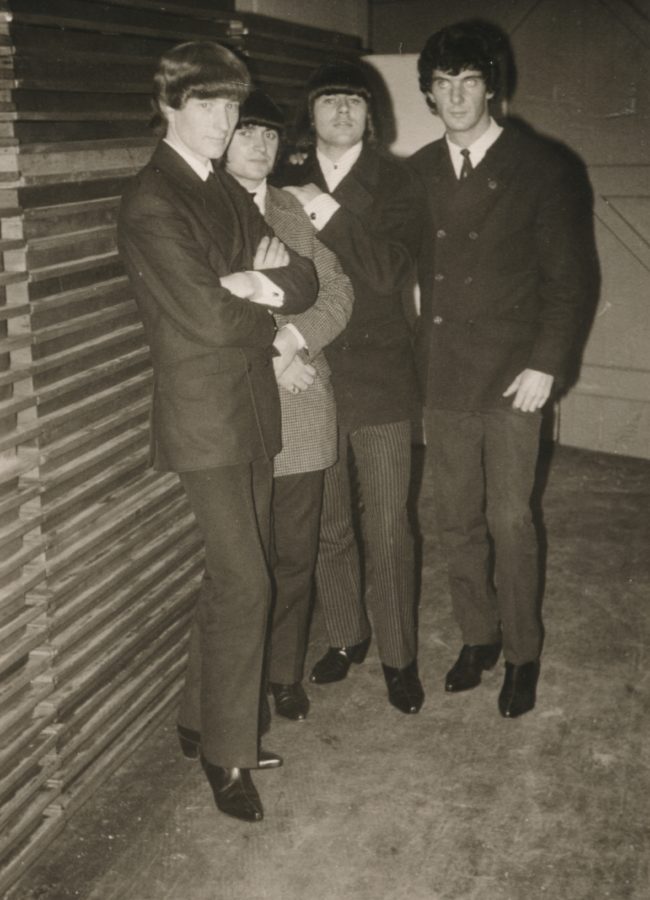 | | |
| --- | --- |
| The Black Stars, Bremerhaven, 1965, Vestlandhalle, Recklinghausen | |
| The Black Stars, Bremerhaven, 1965, Vestlandhalle, Recklinghausen | The Black Stars, Bremerhaven, 1965, Vestlandhalle, Recklinghausen |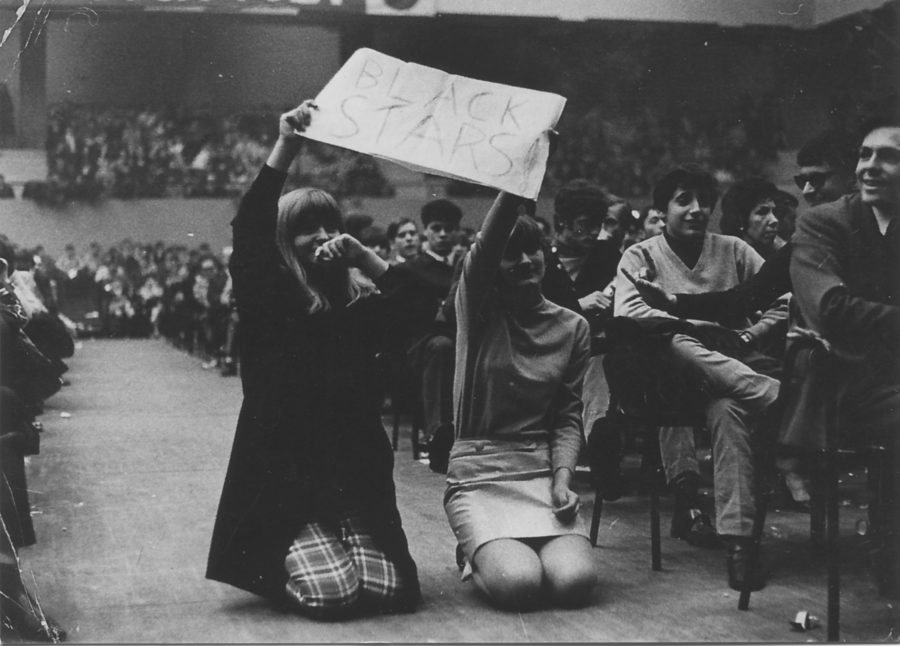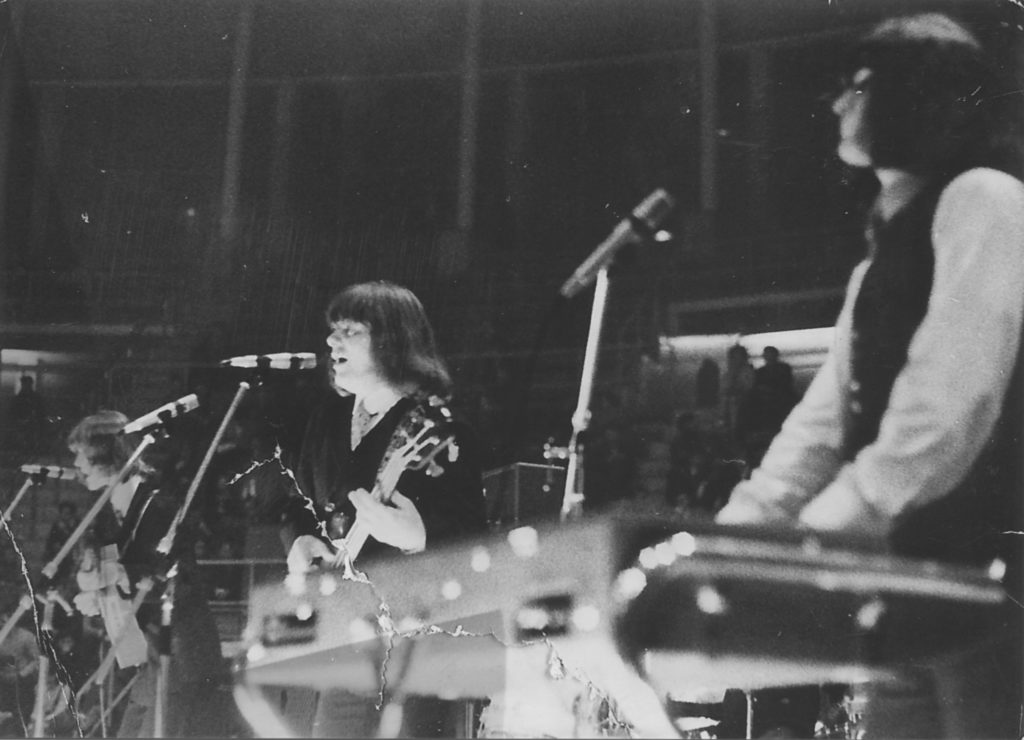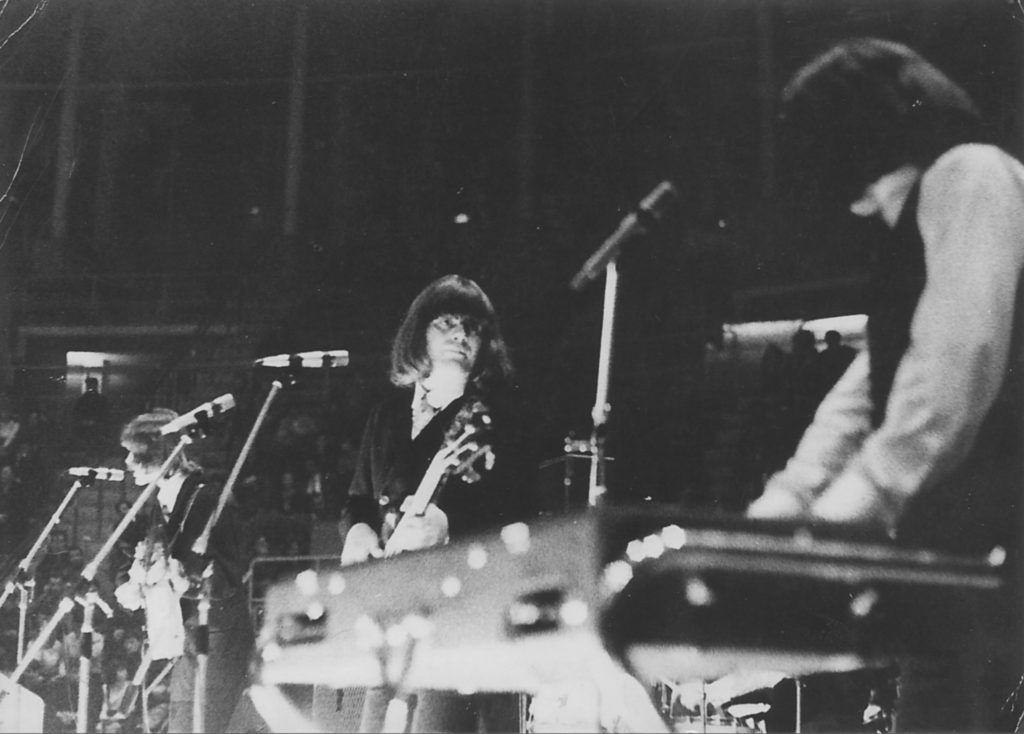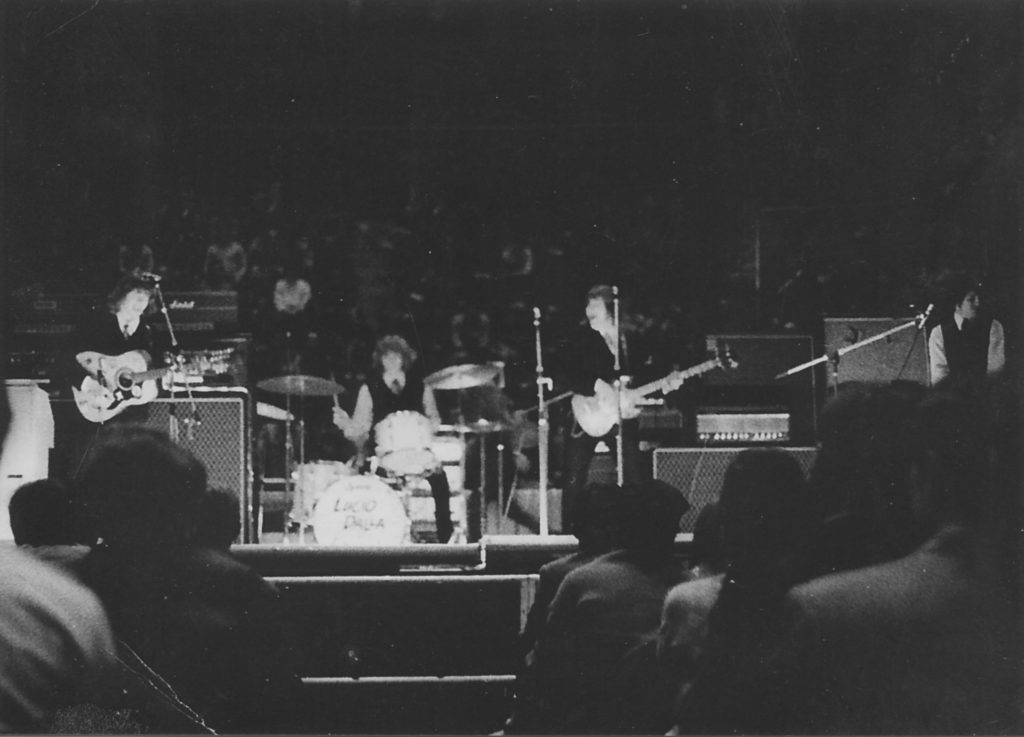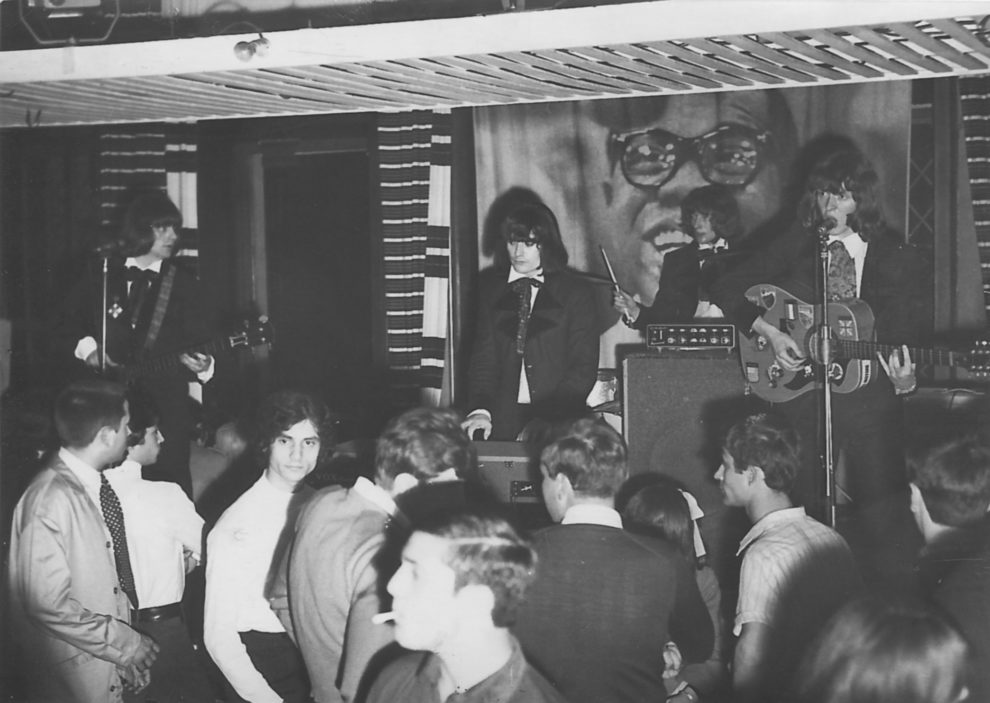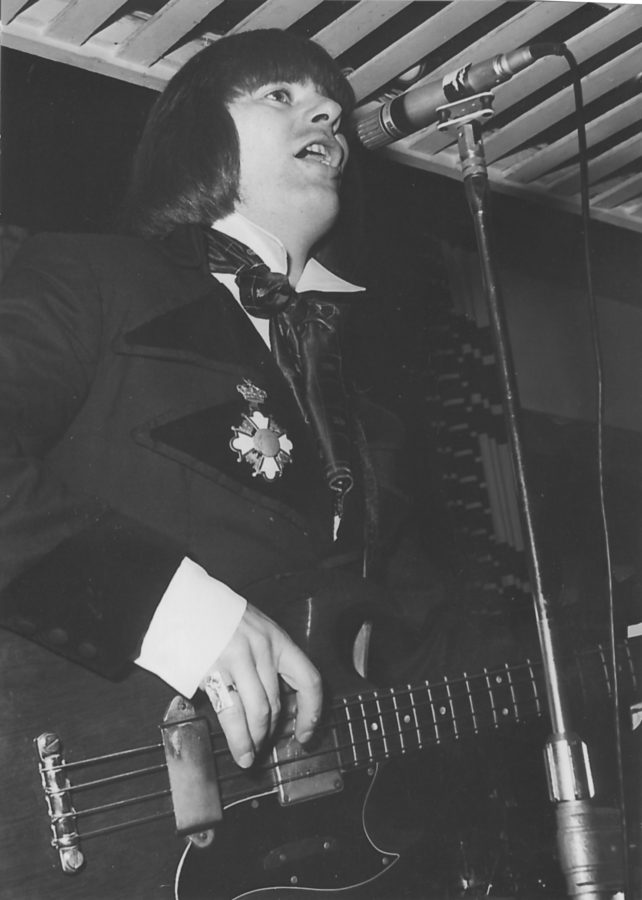 | | |
| --- | --- |
| The Black Stars, Bremerhaven, im Wanted Saloon, Mailand, 1967, Trutz Wiking Groth | The Black Stars, Bremerhaven, im Wanted Saloon, Mailand, 1967, Heiner König |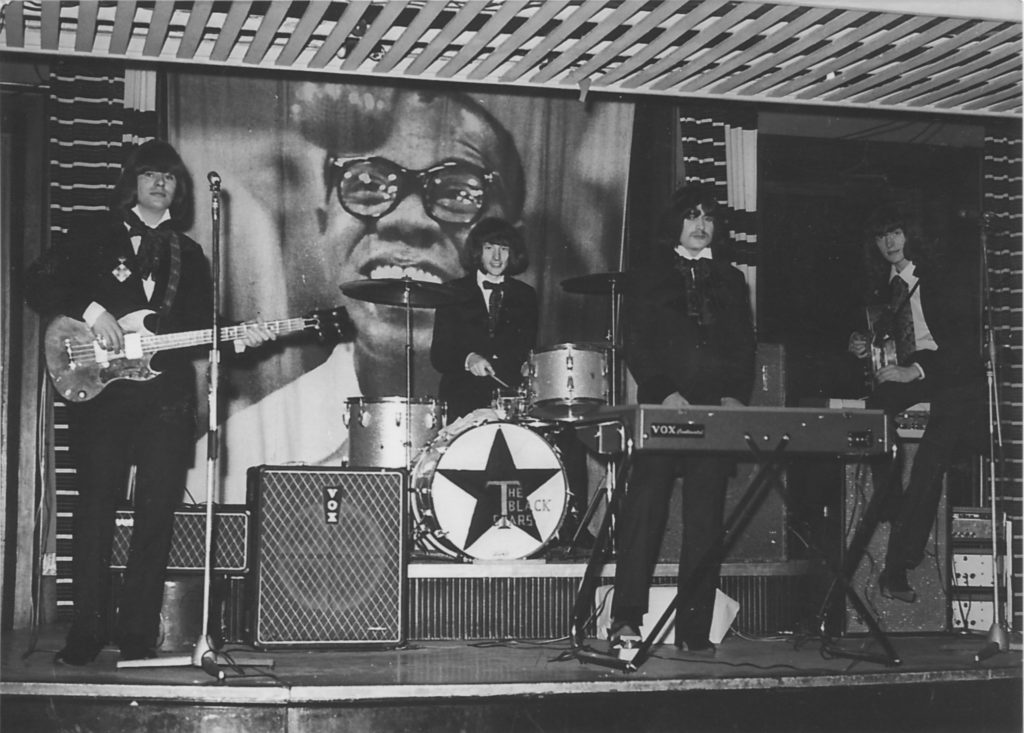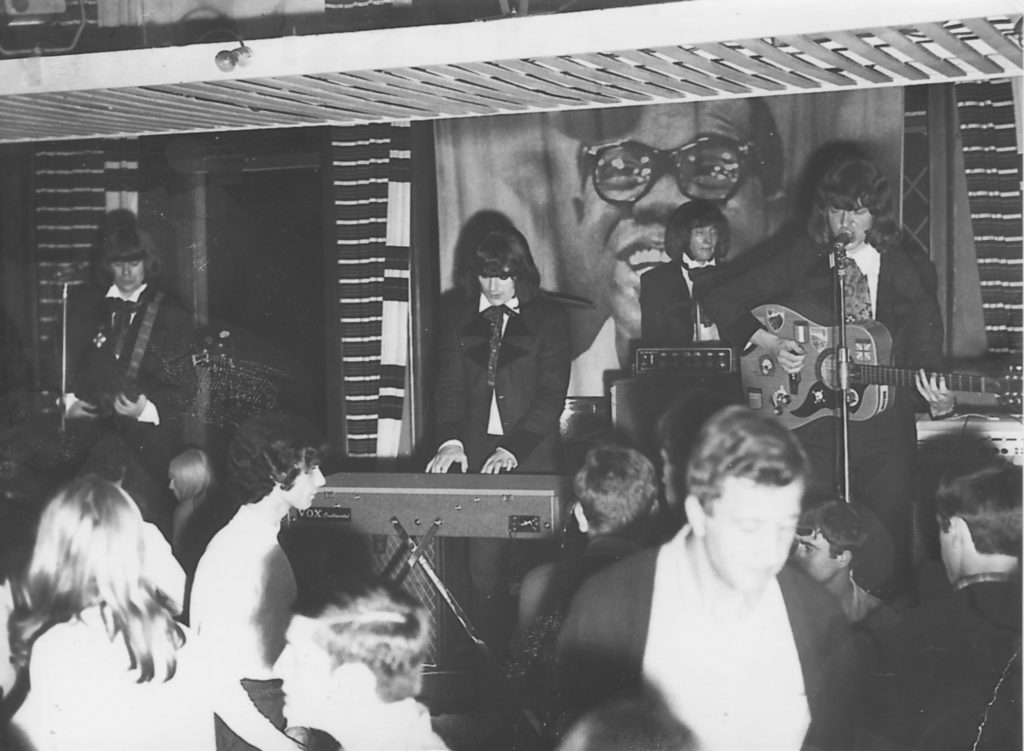 | | | |
| --- | --- | --- |
| The Black Stars, Bremerhaven, im Wanted Saloon, Mailand, 1967, Heiner König | The Black Stars, Bremerhaven, im Wanted Saloon, Mailand, 1967, Manfred 'Manna' Bönig | The Black Stars, Bremerhaven, im Wanted Saloon, Mailand, 1967, Heiner König |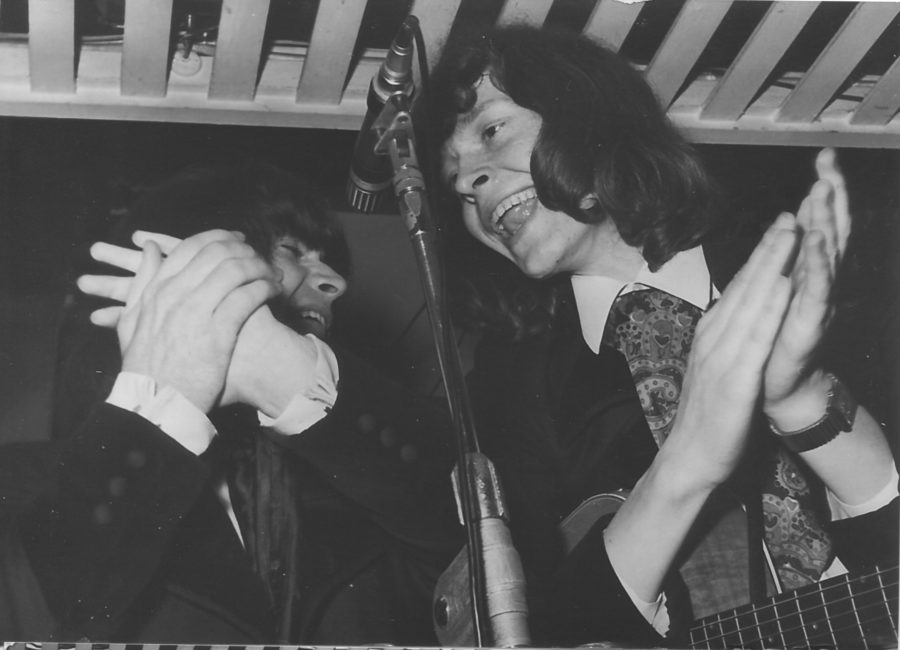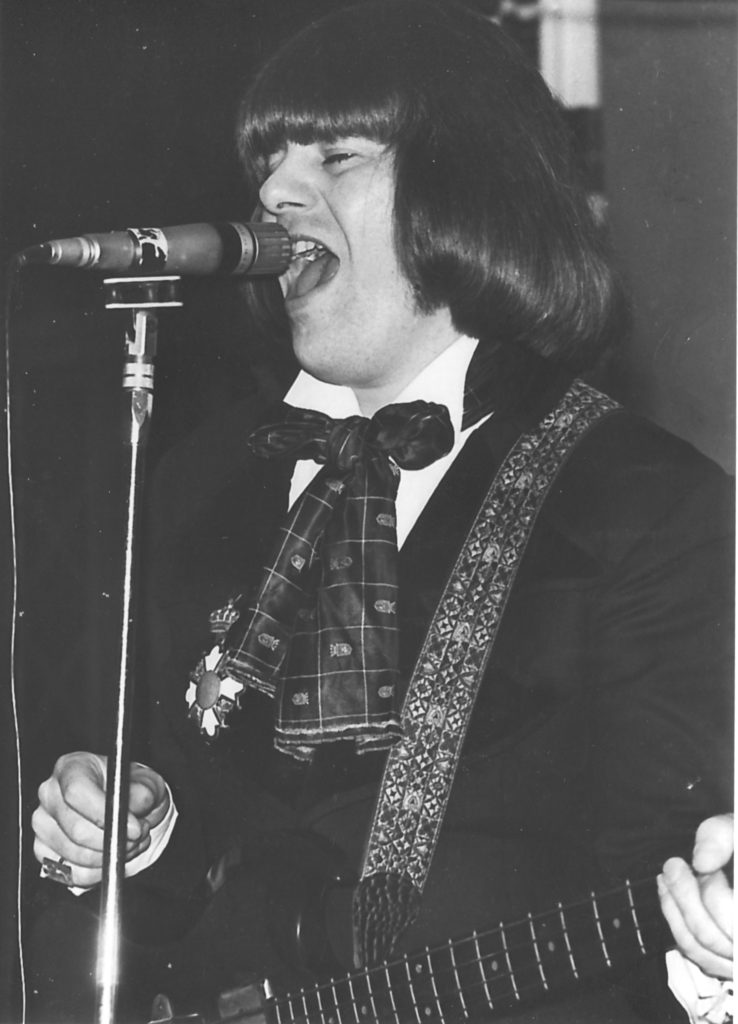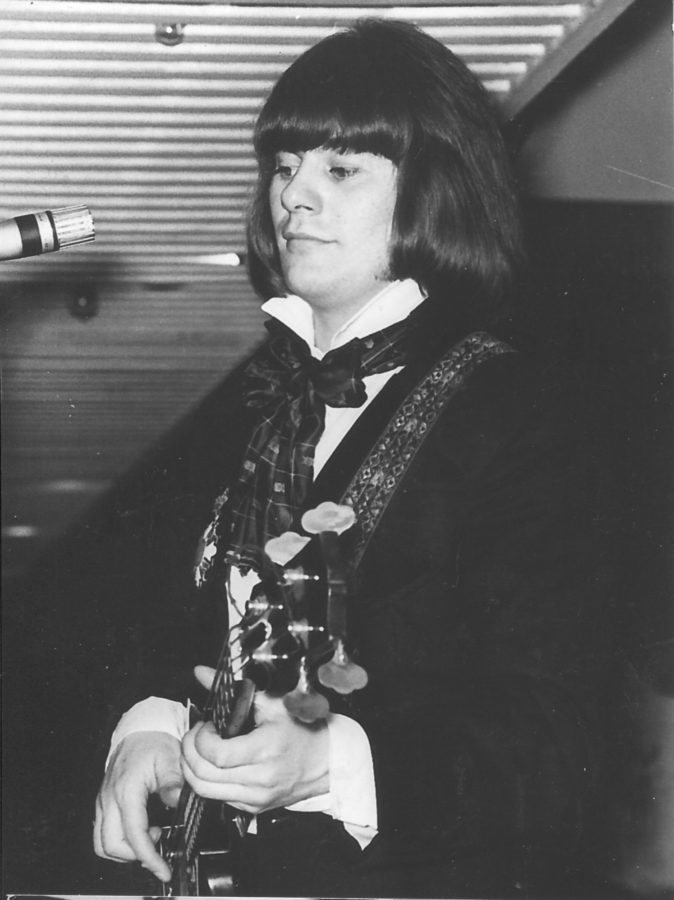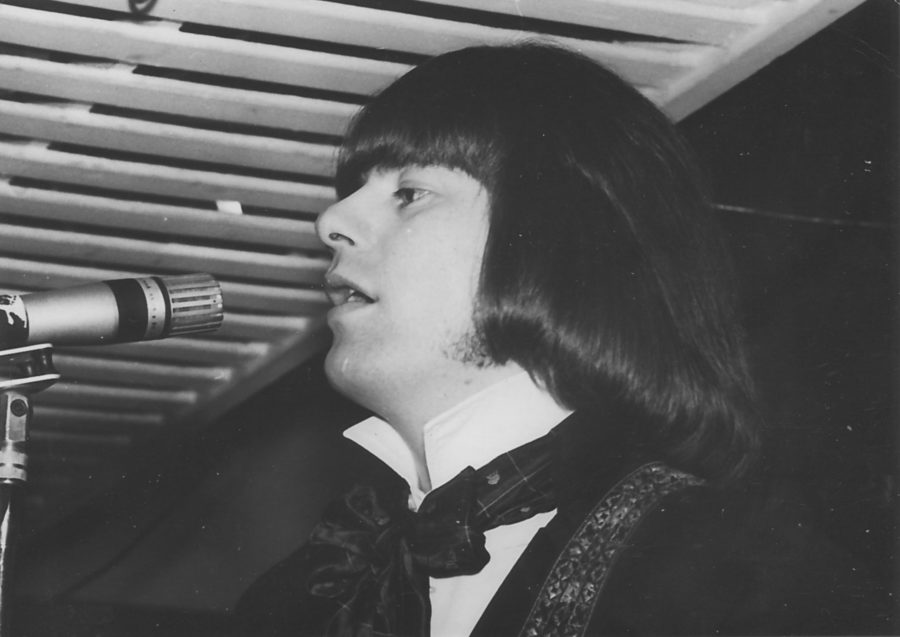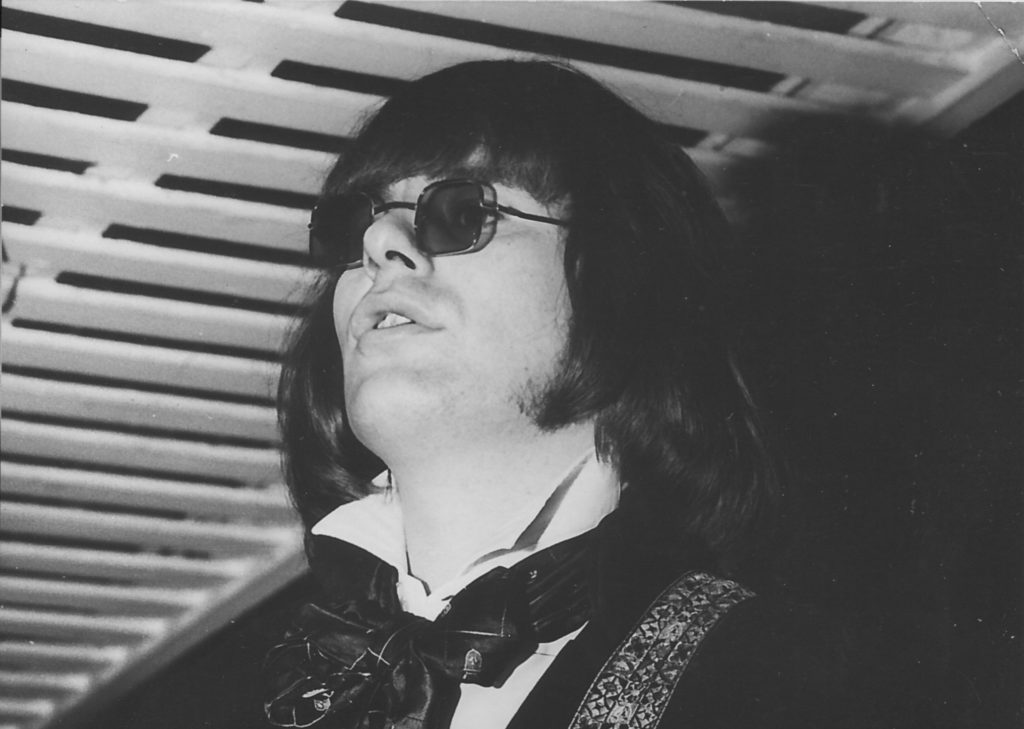 | | |
| --- | --- |
| | |
| The Blizzards, Wiesede, in Friedeburg, um sich mit Sprit anzutörnen | |
| | |
| | |
| --- | --- |
| The Blizzards, Wiesede | The Blizzards, Wiesede, Horst Diers, Harald Kletzsch, Ingo Diers, Ludwig Franziskus, Klaus Higgen, in Gaststätte Kleihauer in Remels |
| | The Blizzards, Wiesede, Horst Diers, Harald Kletzsch, Ingo Diers, Ludwig Franziskus, Klaus Higgen, in Gaststätte Kleihauer in Remels |
| THE BLIZZARDS, Wiesede, in SAATHOFFS GASTSTÄTTE, WIESEDE, 1964 | The Blizzards, Wiesede, ein Gläschen geht immer |
| | |
| --- | --- |
| | |
| The Blizzards, Wiesede | The Blizzards, Wiesede, Harald Kletzsch |
| The Blizzards, Wiesede | The Blizzards, Wiesede, Harald Kletzsch |
| | |
| --- | --- |
| | The Blizzards, Wiesede, machen einen auf jeck |
| The Blizzards, Wiesede, machen einen auf jeck | The Blizzards, Wiesede, machen einen auf jeck |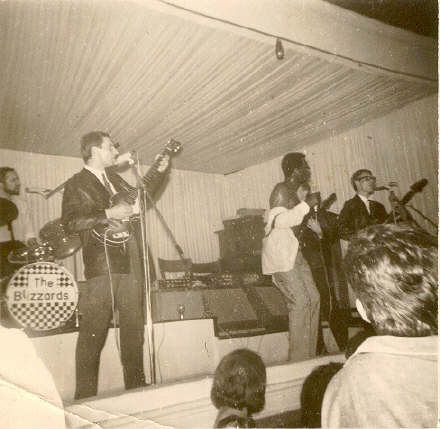 >>The Blizzards, Stade, Story von Jerry Dethlefs
| | |
| --- | --- |
| | |
| The Blizzards, Stade, Jürgen Nehrke, 1965 | The Blizzards, Stade, Hotte heiratet Hella im Hamburger Michel am 9.7.66 |
| The Blizzards, Stade, Horst 'Hotte' Kupschik, 1965, als 'Dr. Jekyll' | The Blizzards, Stade, Horst George, 1965 |
| | The Blizzards, Stade, Achim Breutler, 1965 |
| | The Blizzards, Stade, 1963 |
| | The Blizzards, Stade, 1963 |
| | |
| --- | --- |
| The Blue Band, Raum Oldenburg | |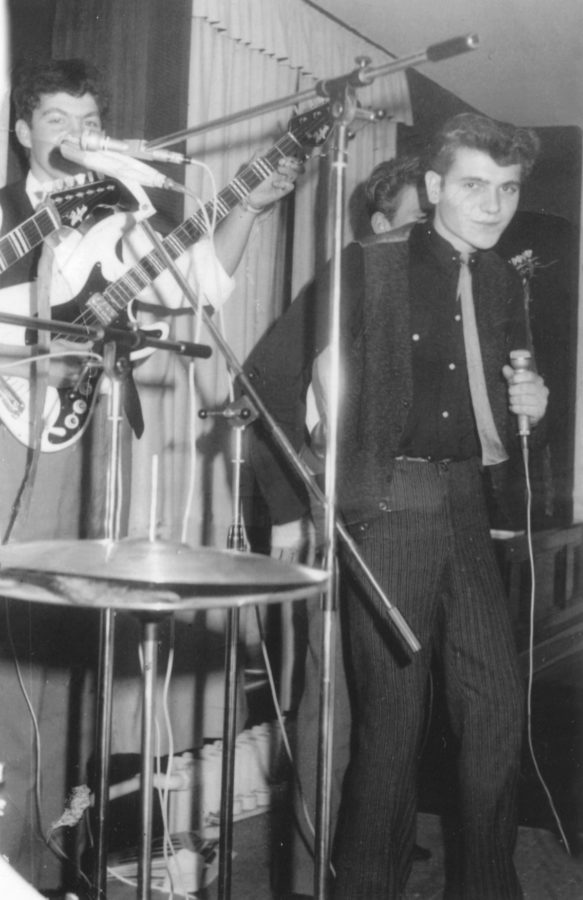 | | |
| --- | --- |
| | |
| | |
| | |
| | The Blue Boys, Ostfriesland |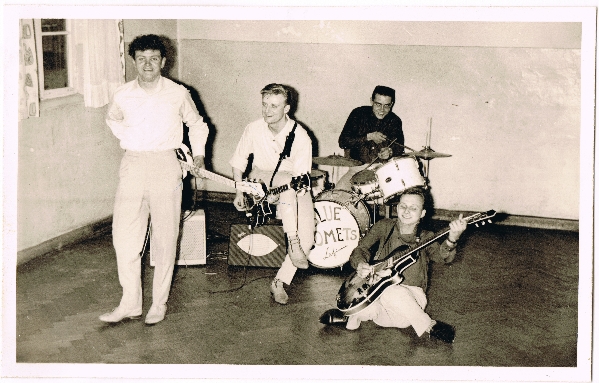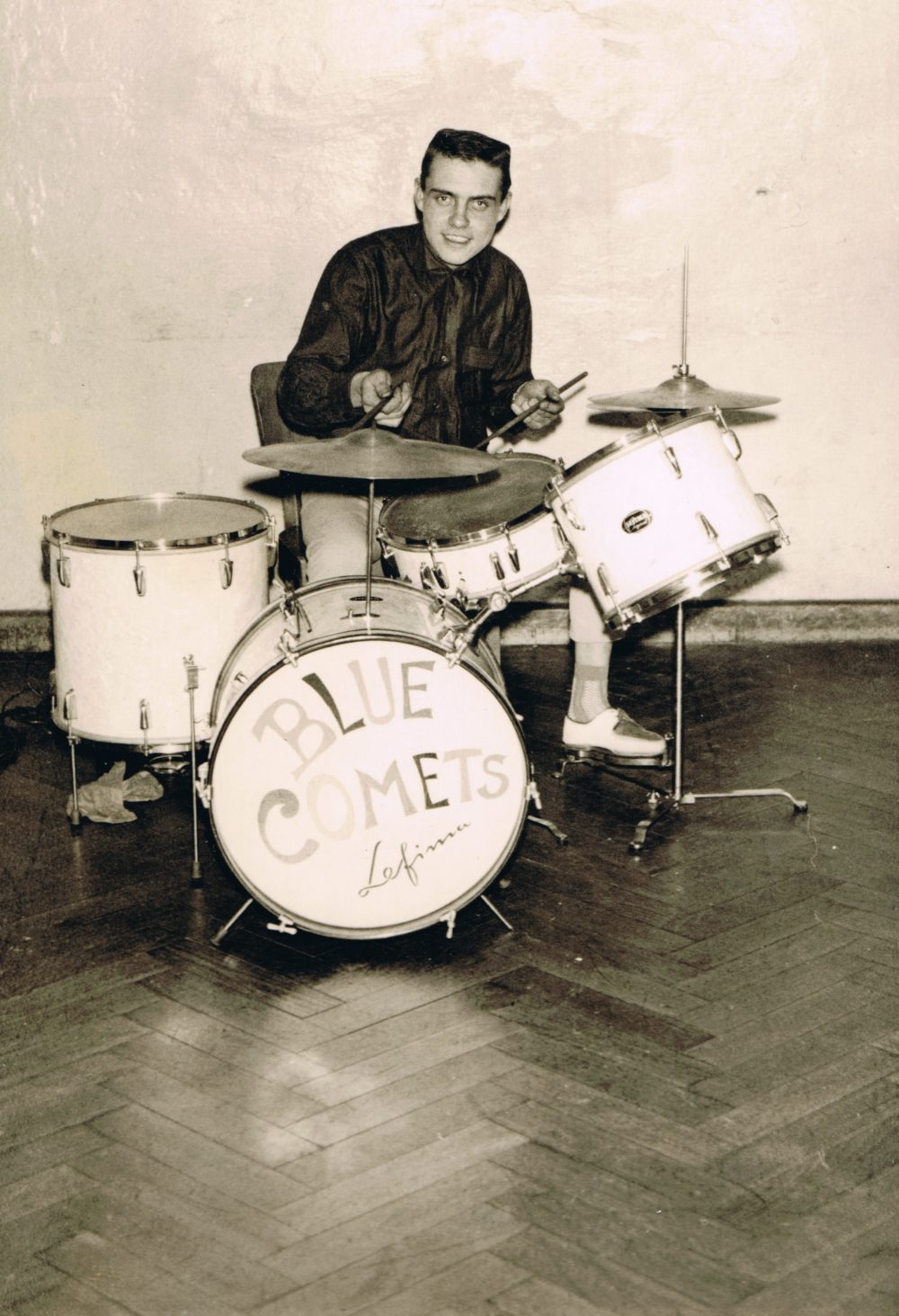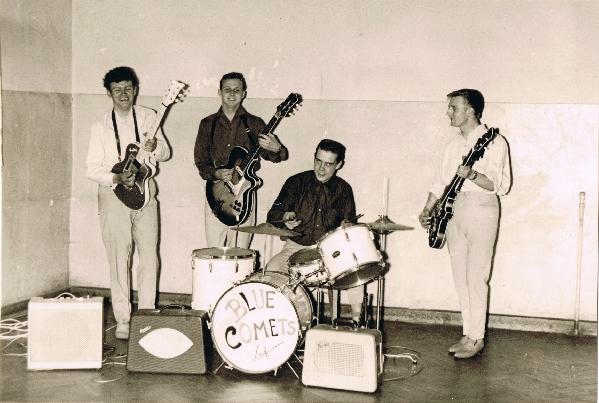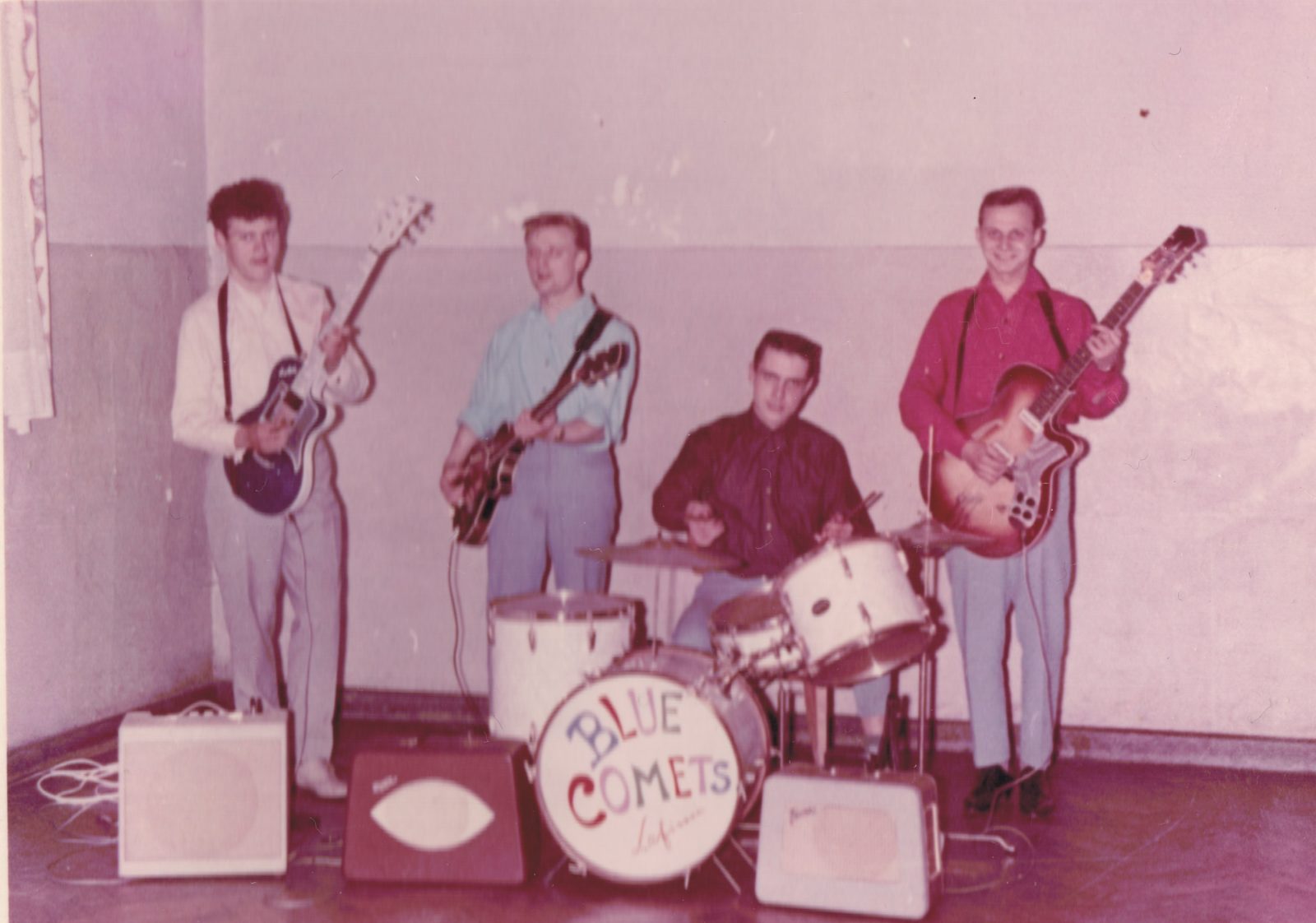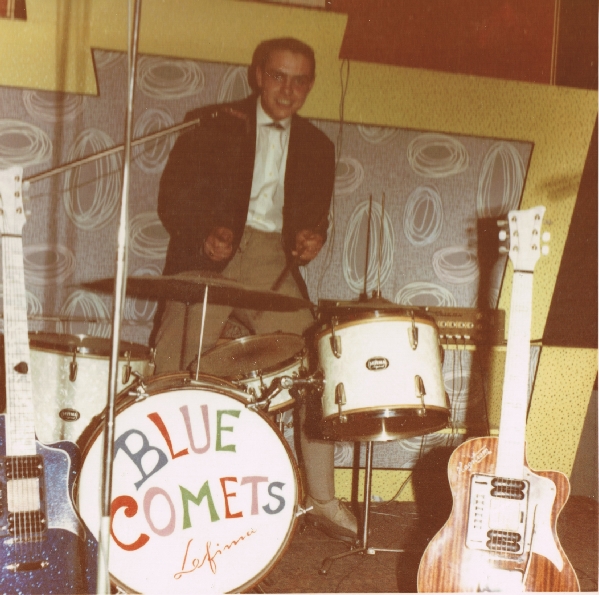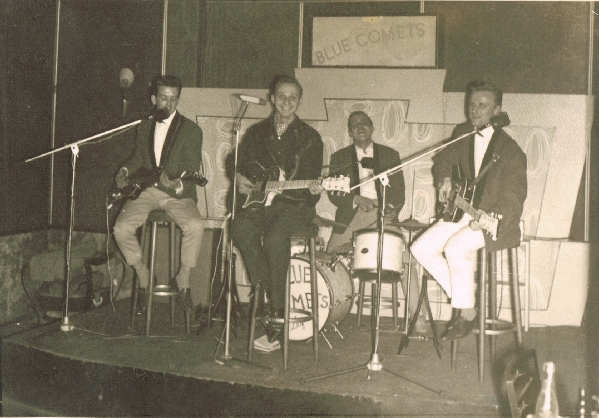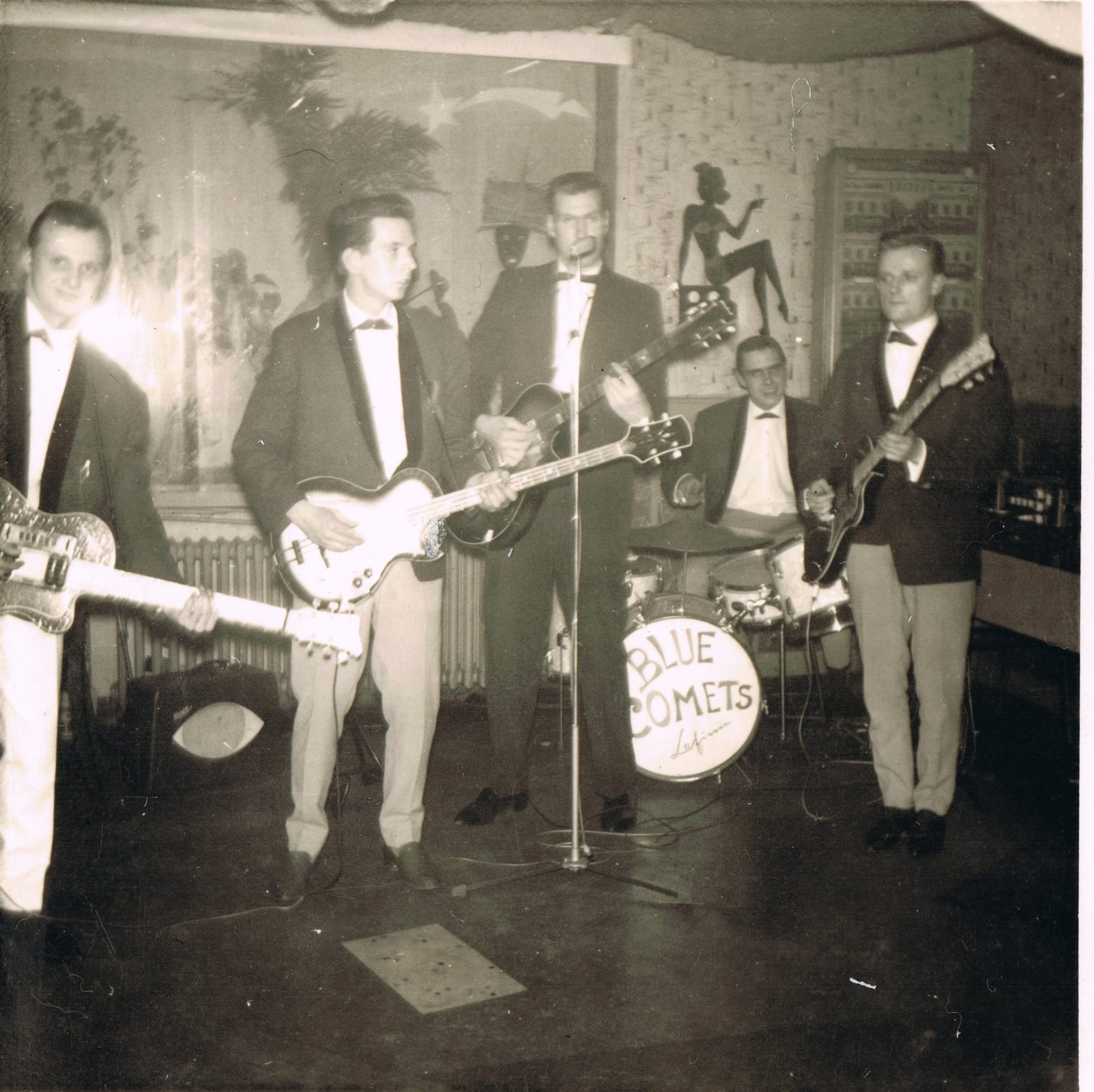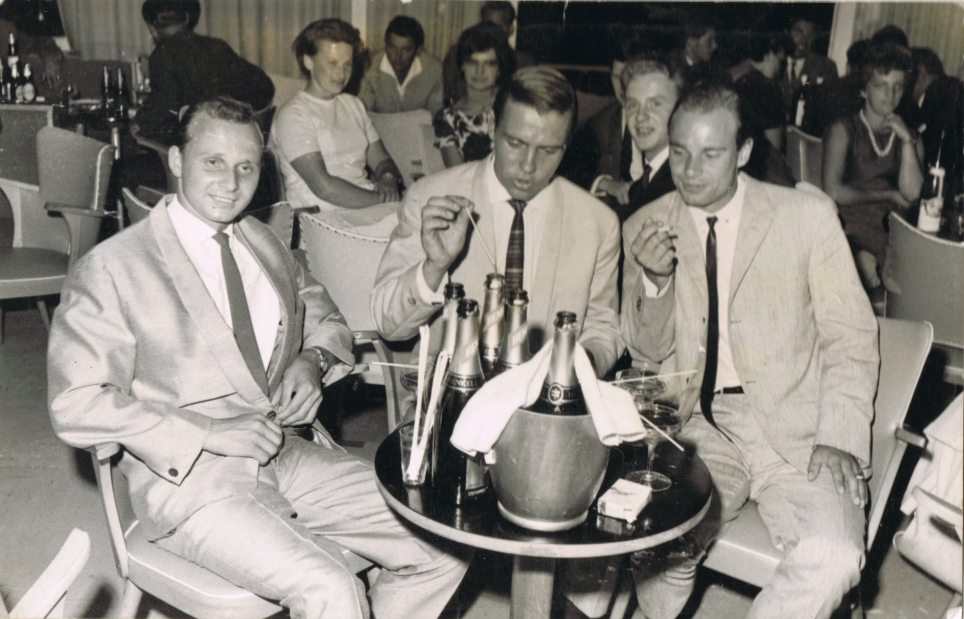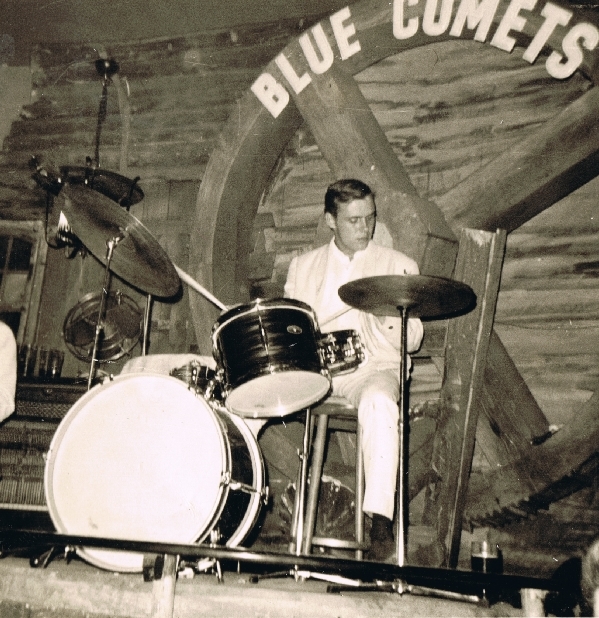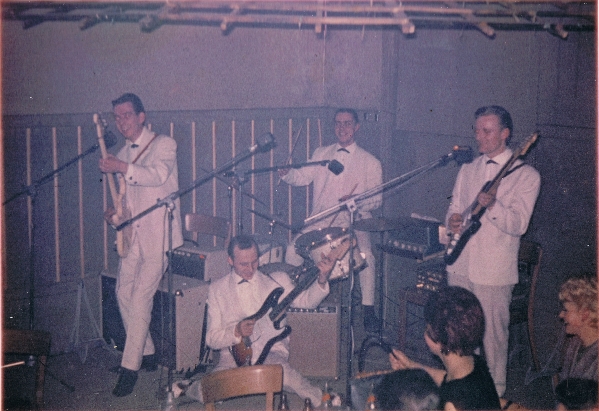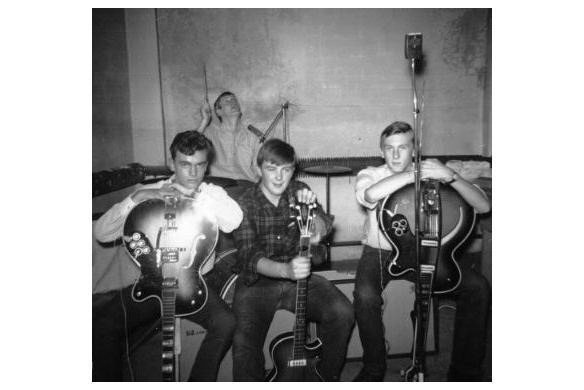 | | |
| --- | --- |
| The Brothers, Sandhorst, Peter Schallmeier, Klaus Schalllmeier, Siegfried Holzhausen, Heinz Holzhausen | |
| | |
| The Brothers, Sandhorst, 1968 mit Harro Bense hi li und Frank Fuhrmann hi mi | |
| | |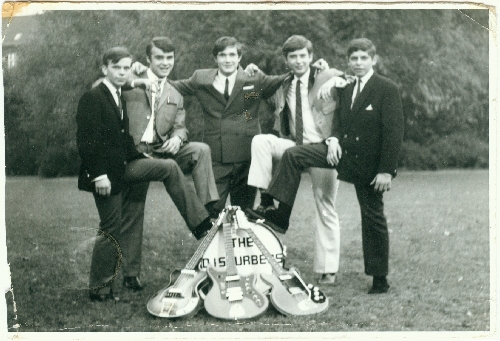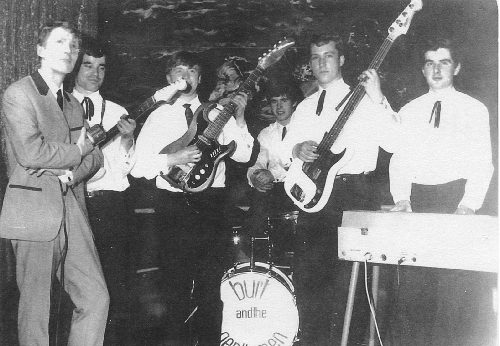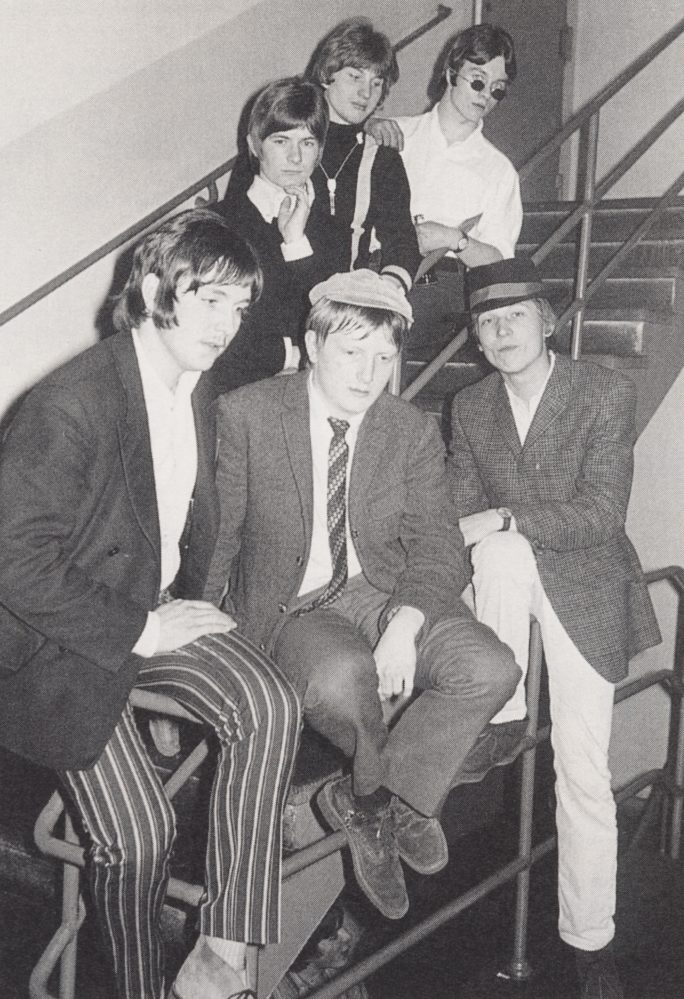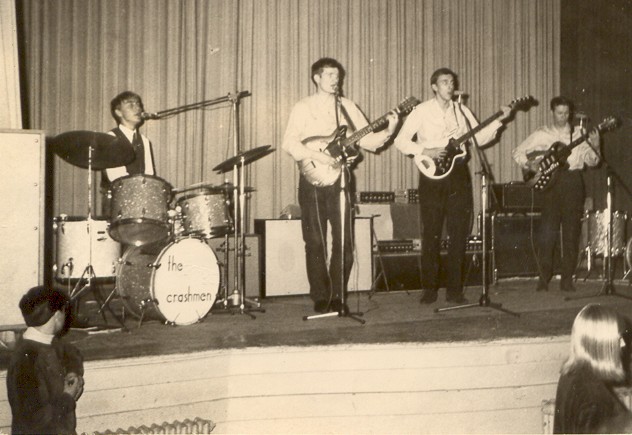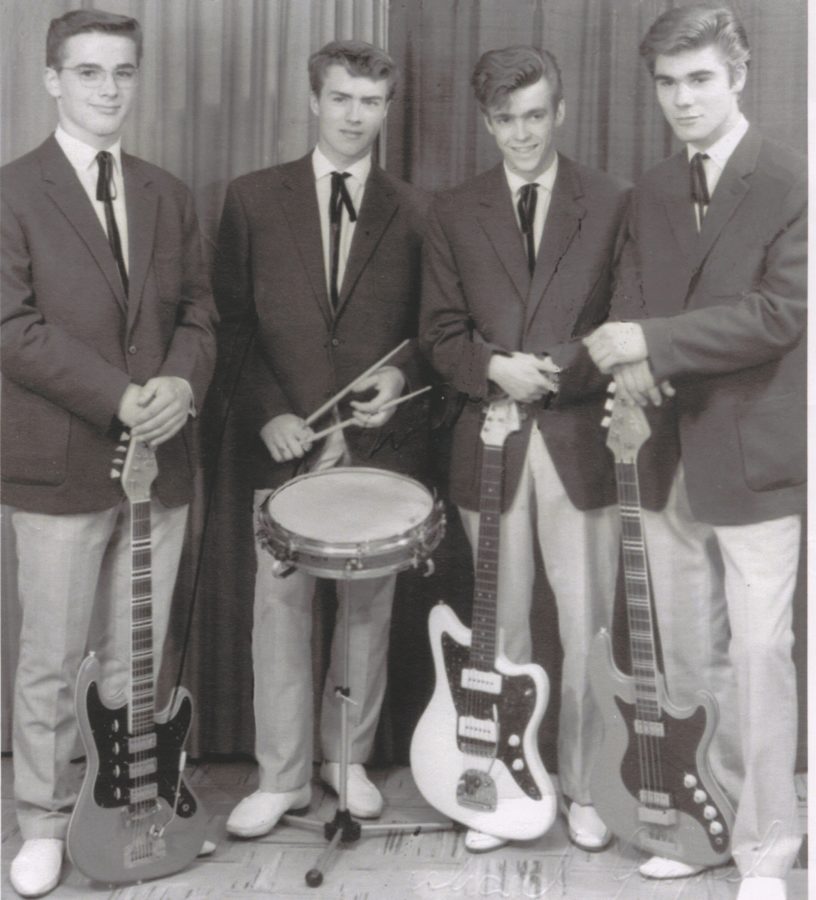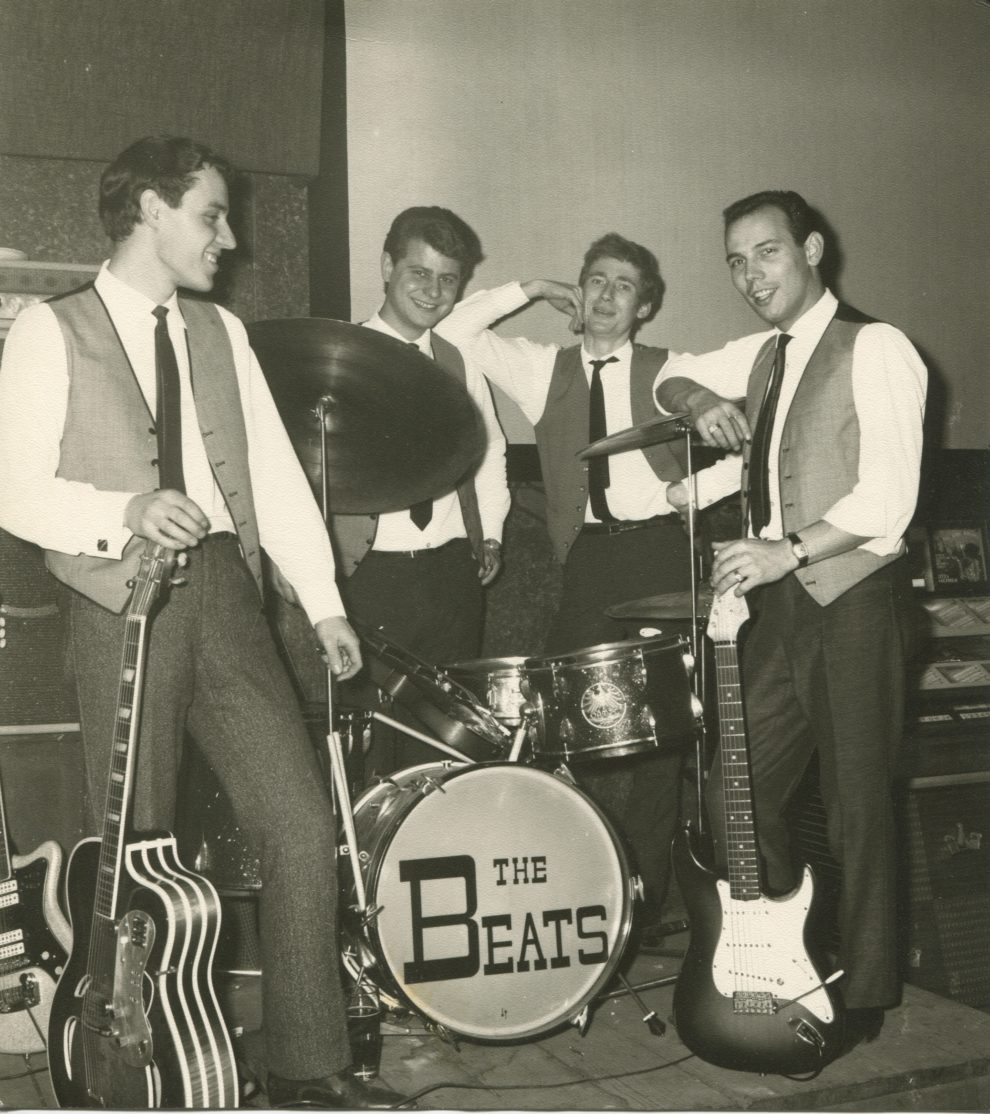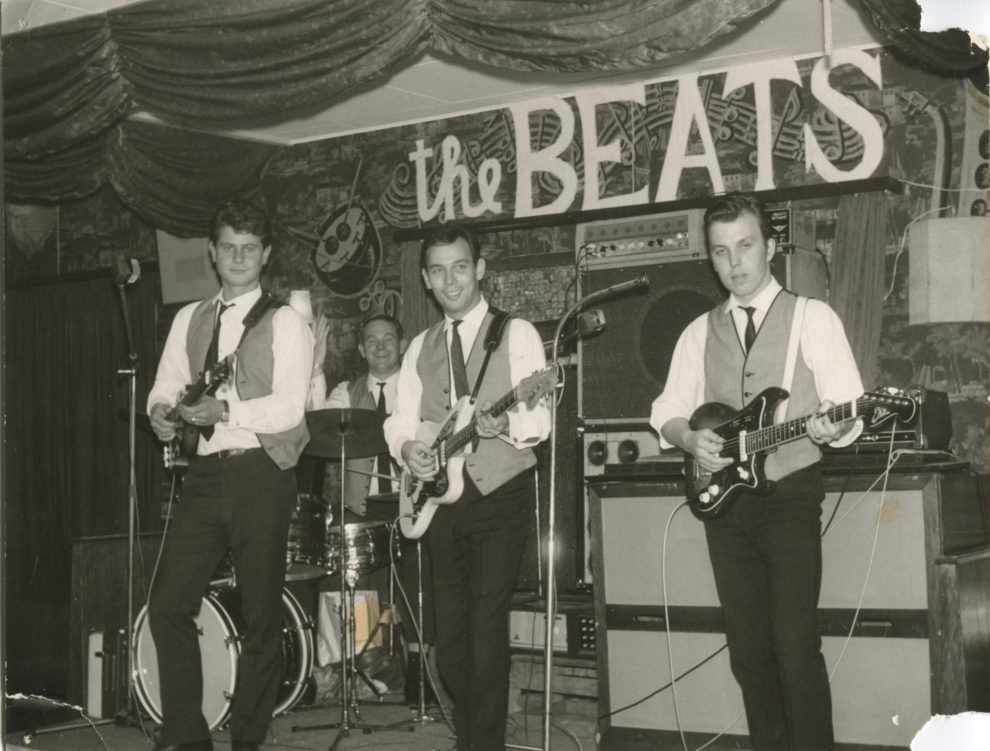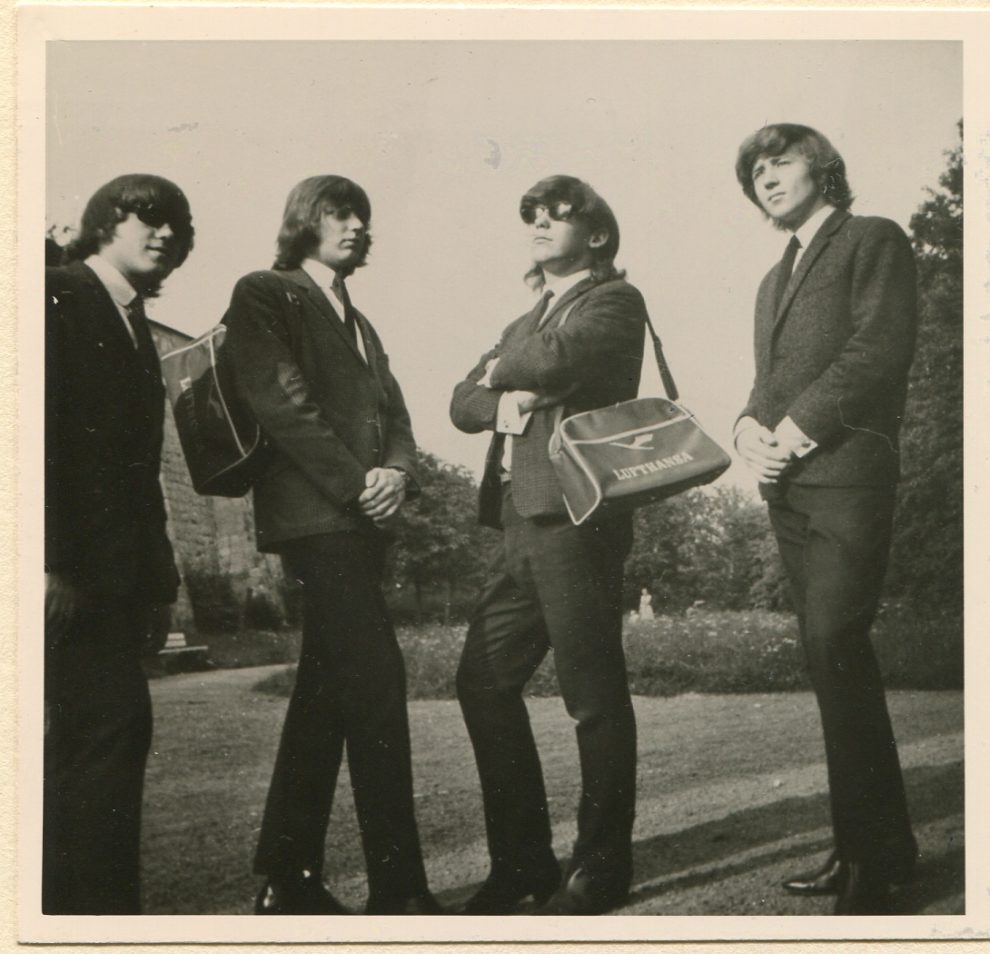 | | |
| --- | --- |
| THE BEATSTONES, EMDEN, IN DER GASTSTÄTTE HOLTENPOORT, EMDEN, 1967 | Beatstones, Emden, 1965 Werner Buitenduif, rg, voc, Dieter Buitenduif, dr,voc, Martin Ermst, b, Ewald Geiken, lg, voc |
| | |
| --- | --- |
| The Beatstones, Emden | |
| | |
| The Beatstones, Emden | |
| | |
| | |
| --- | --- |
| The Beatstones, Emden | The Beatstones, Emden |
| | The Beatstones, Emden |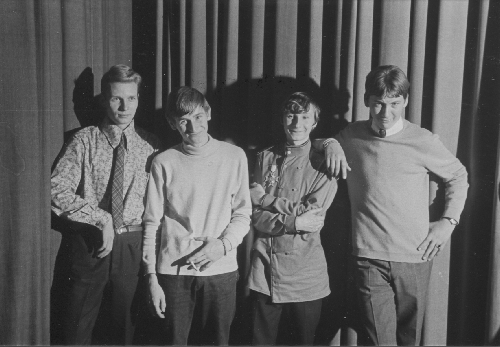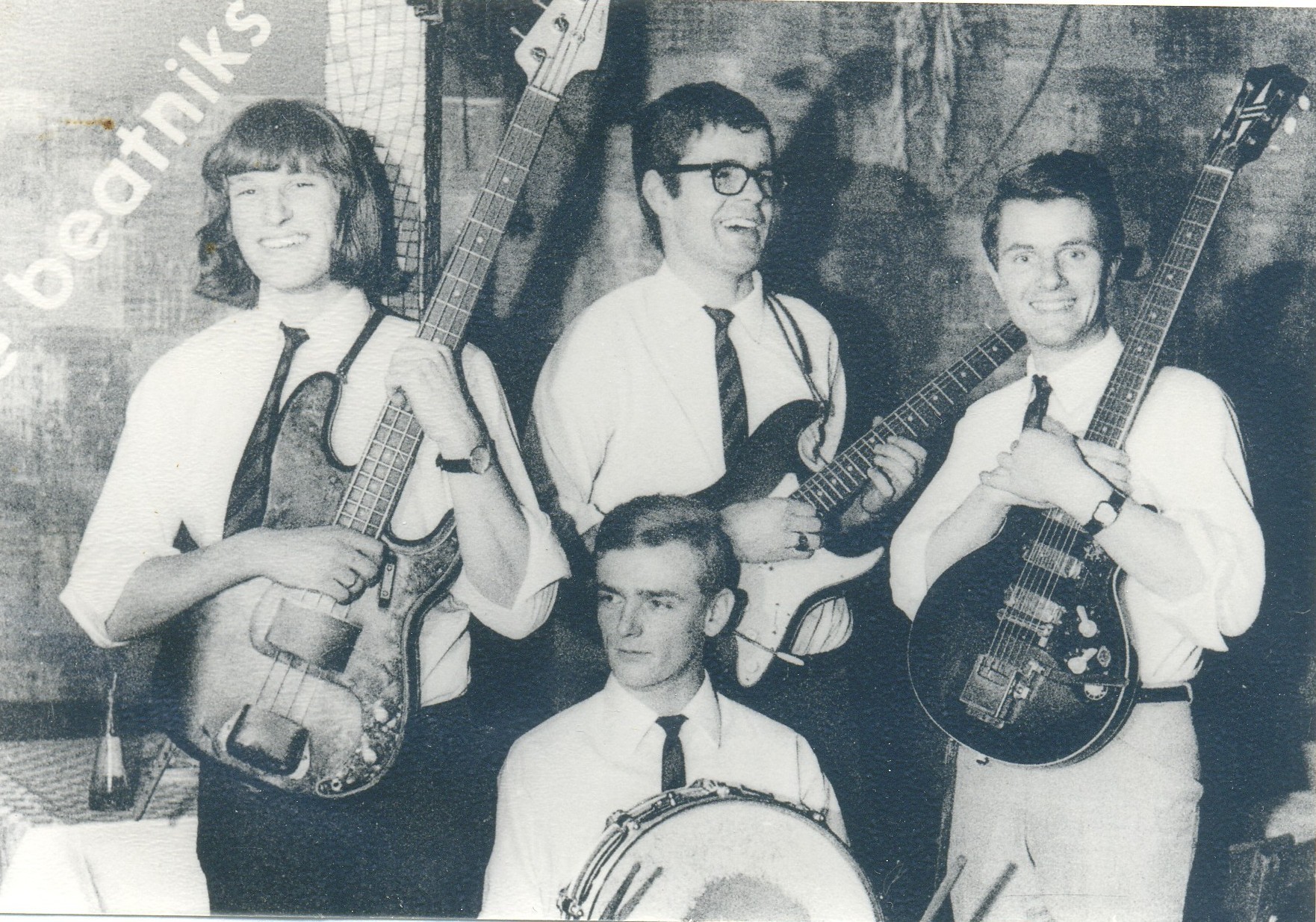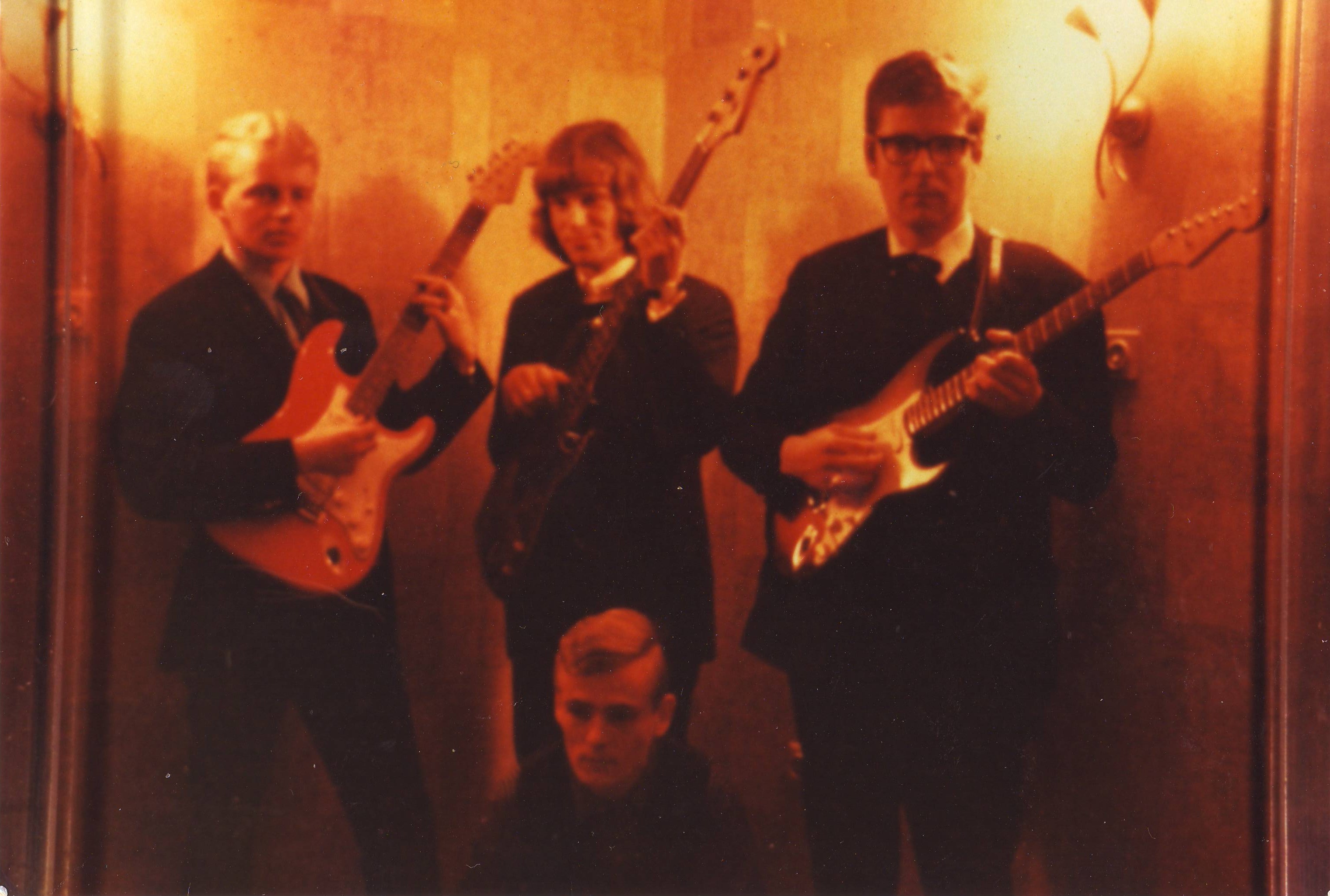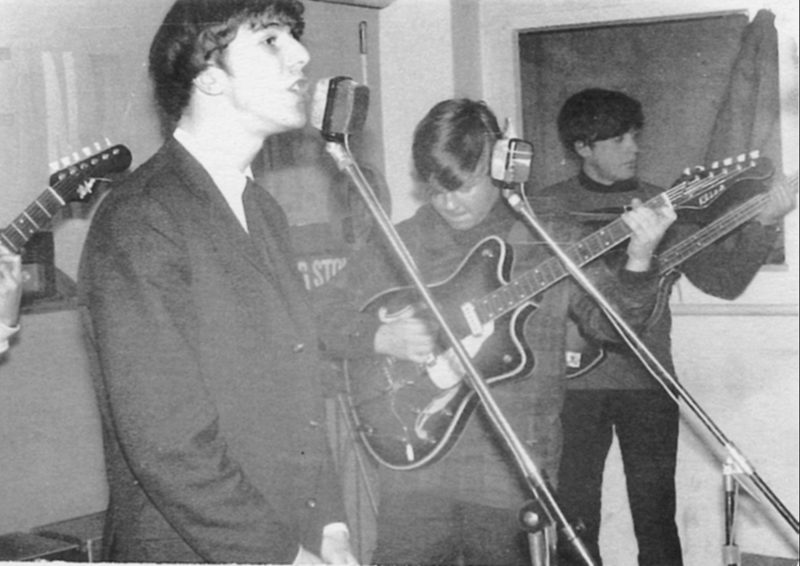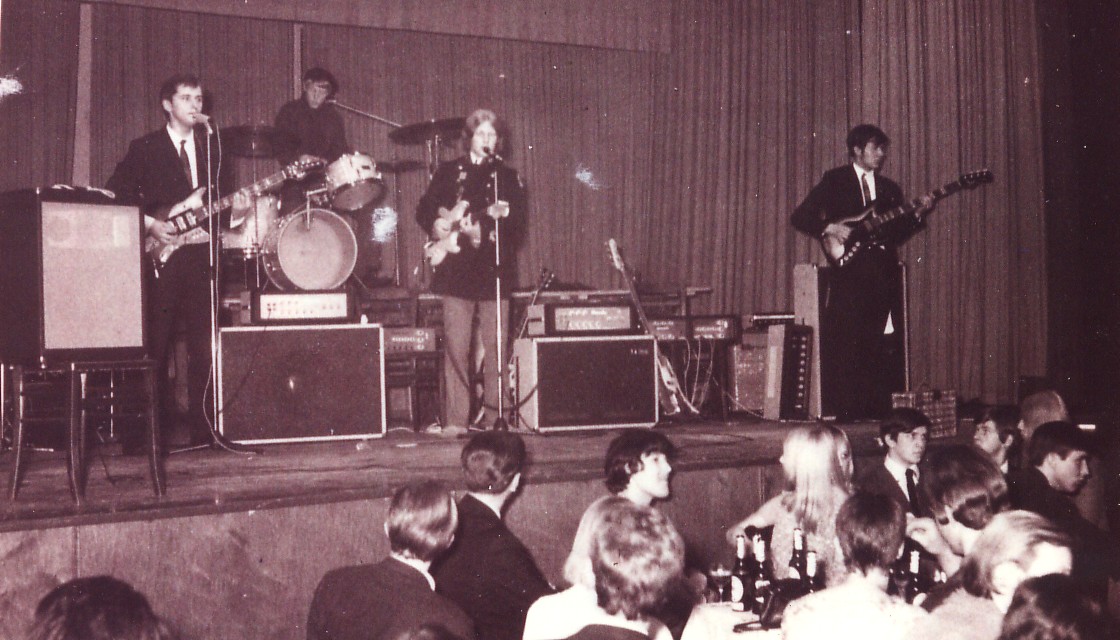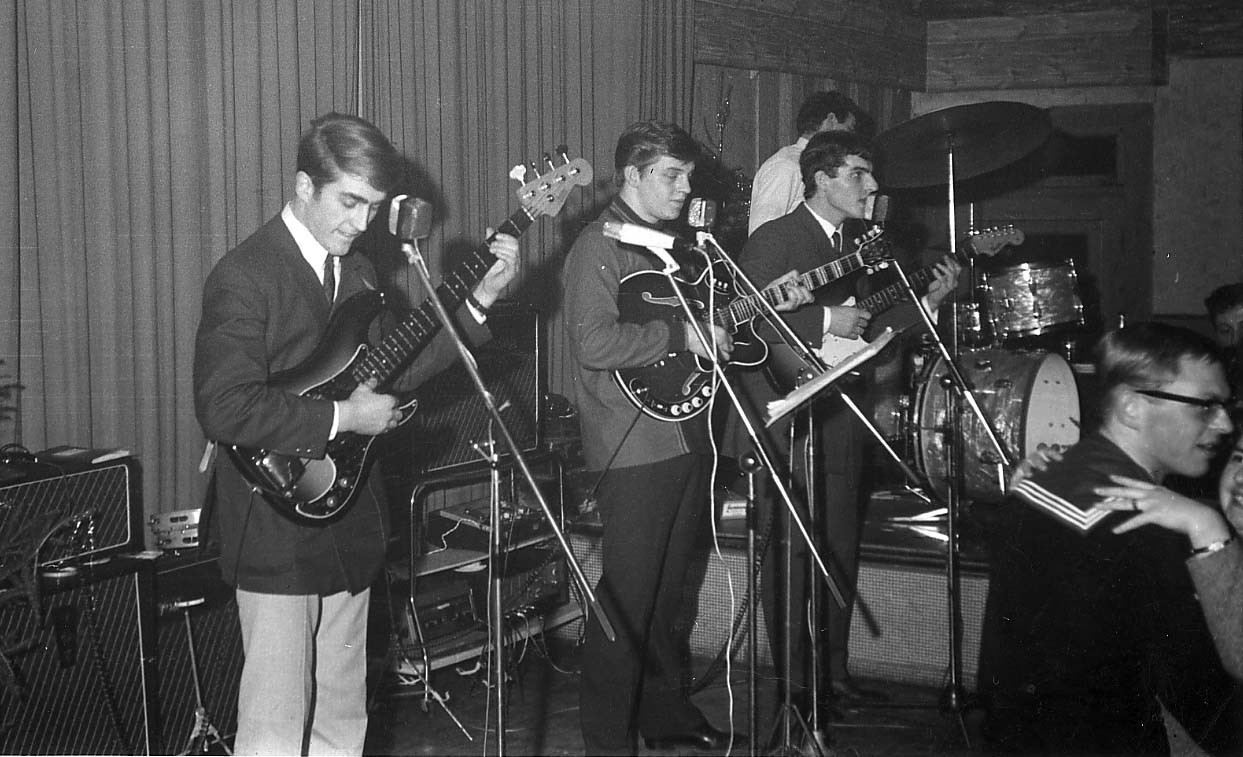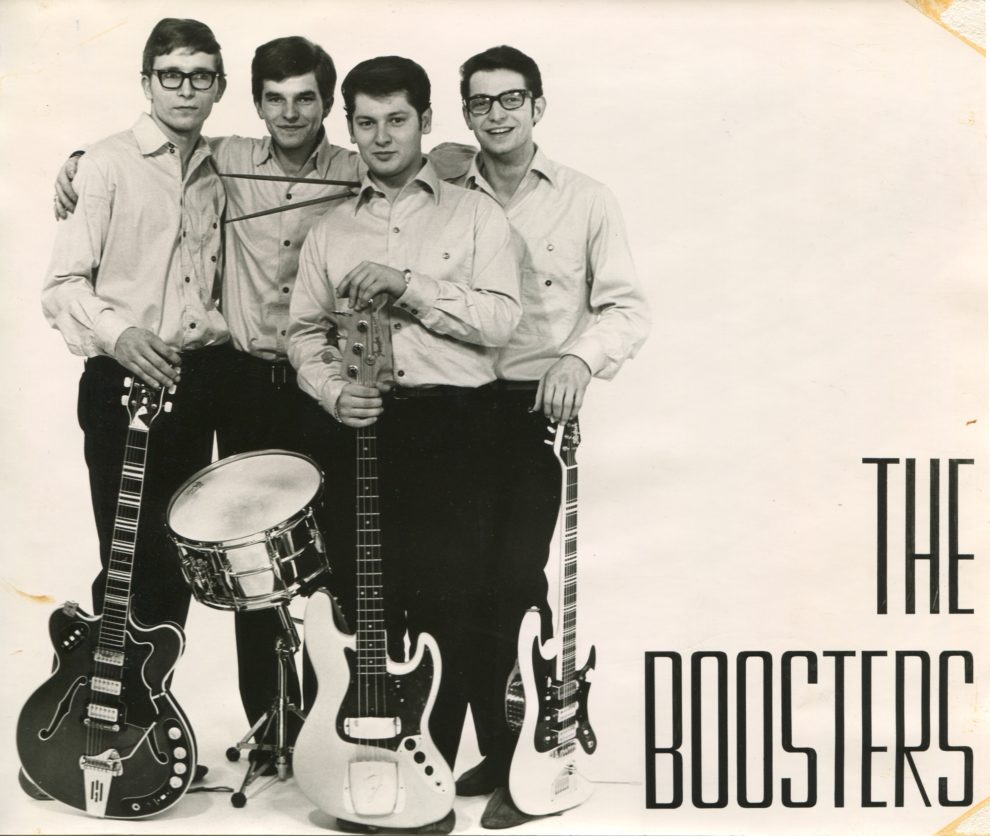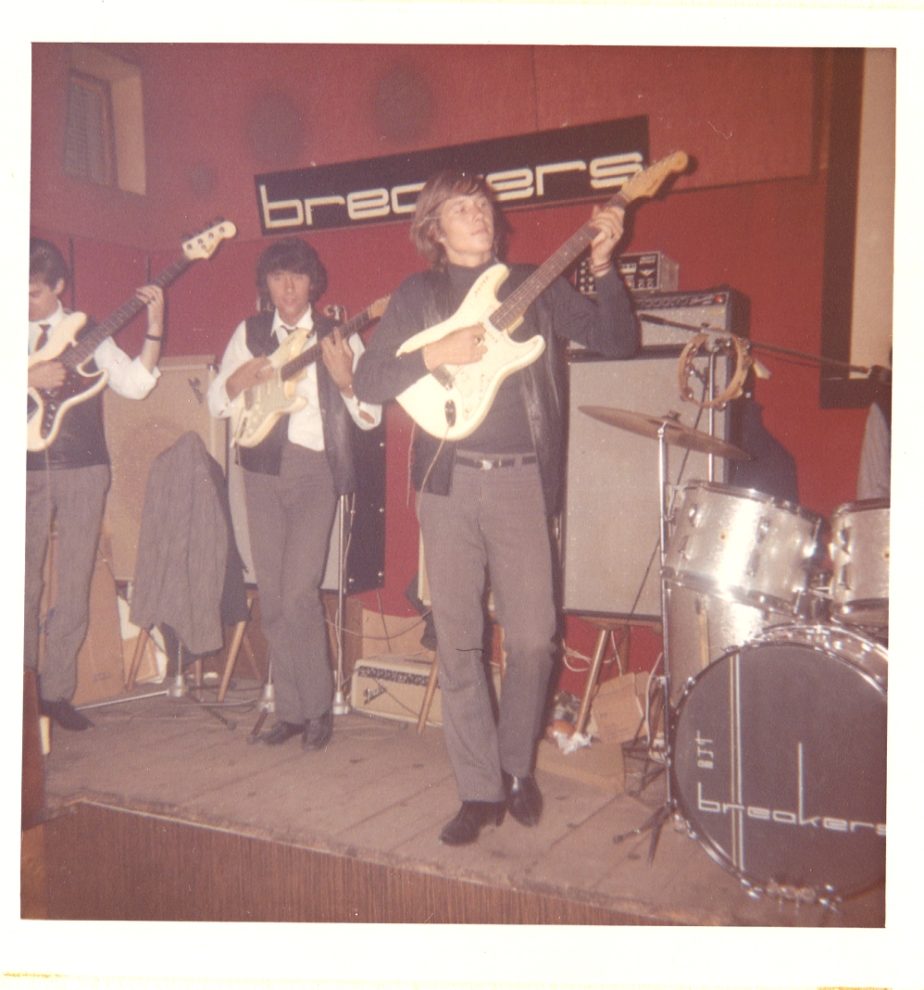 | | |
| --- | --- |
| | The Details, Frankfurt am Main, Peter 'Pee Jay' Richter, Reinhard 'Tammy' Grohe, Manfred 'Manna' Fischer, Hans-Michael 'Mimi' Krämer, Michael 'Jacques' Kann, 1965 |
>>The Details basteln 1965 eine eigene Bandgeschichte Seite 1
>The Details basteln 1965 eine eigene Bandgeschichte Seite 2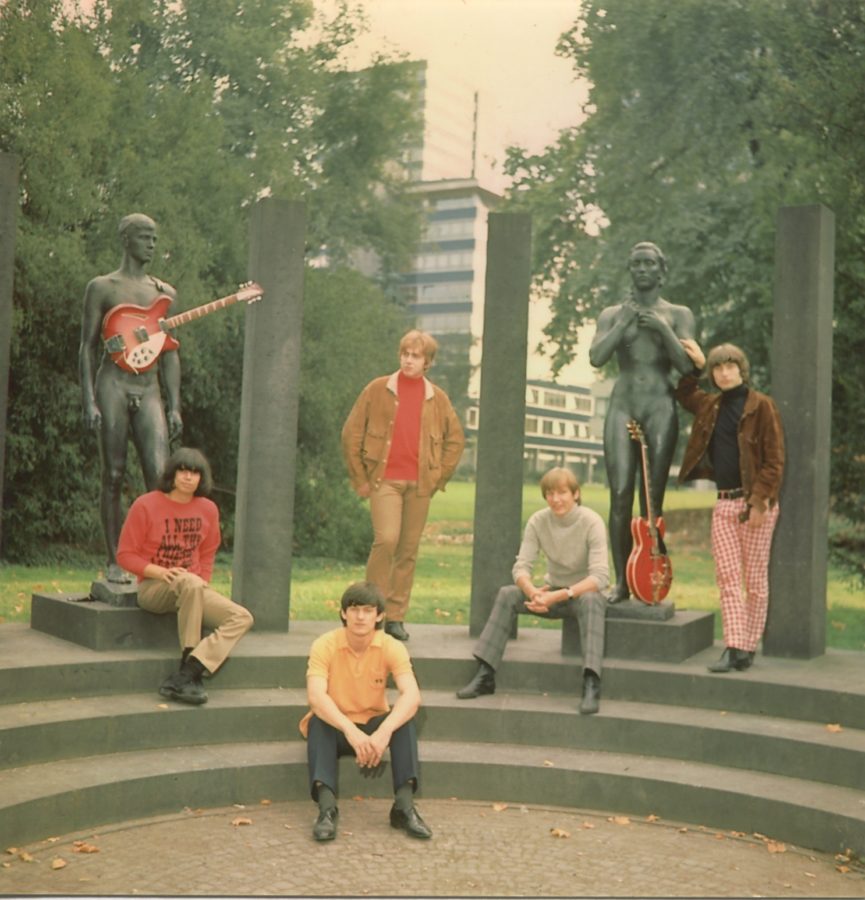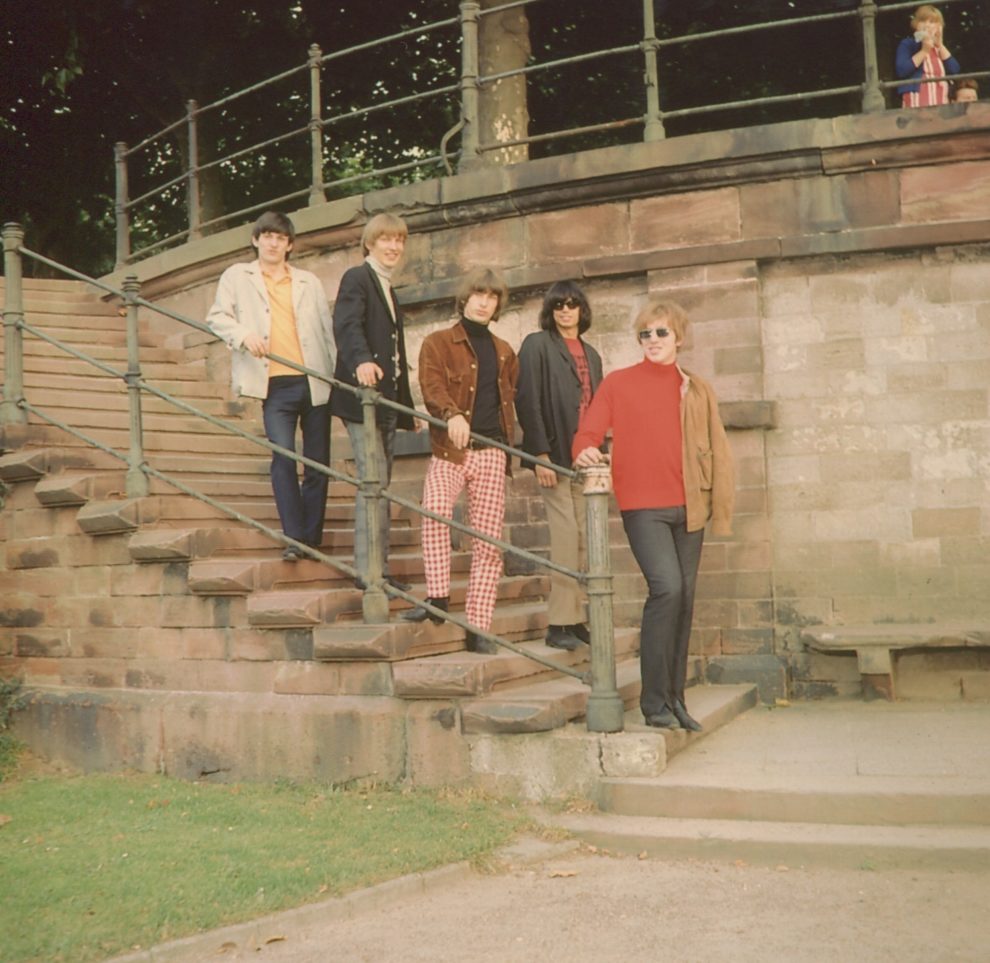 The Details, Frankfurt am Main, 1965

The Details, Frankfurt am Main, 1965

The Details, Frankfurt am Main, 1965

The Details, Frankfurt am Main, 1965
| | |
| --- | --- |
| The Details, Frankfurt am Main, 1965 | The Details, Frankfurt am Main, 1965 |
| The Details, Frankfurt am Main, 1965 | The Details, Frankfurt am Main, 1965, in einer Schulaula oder ähnliches |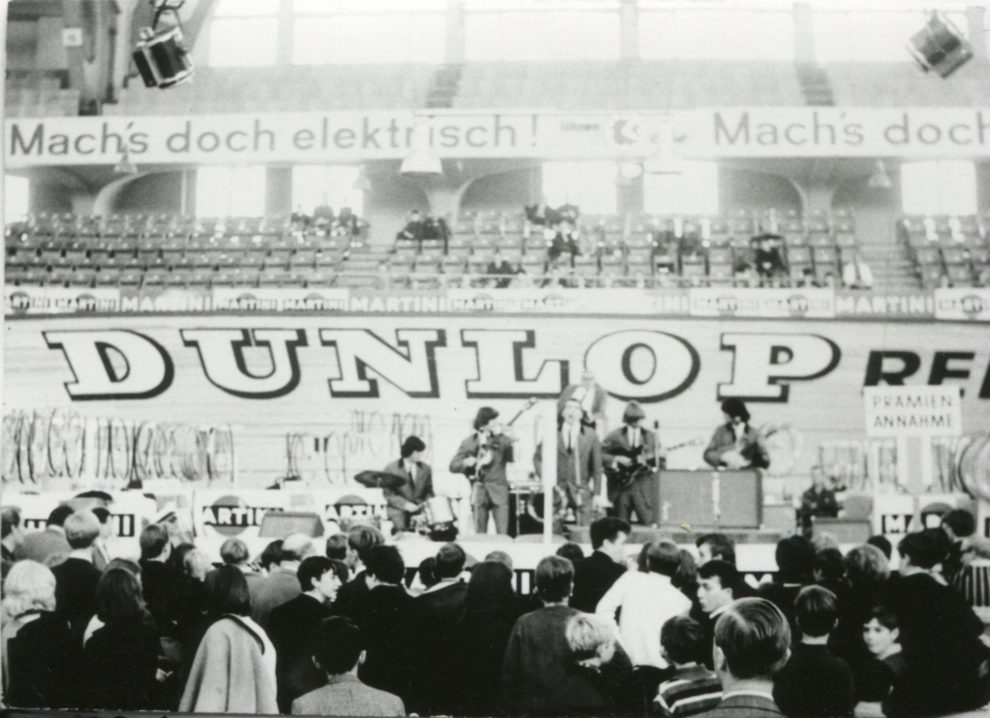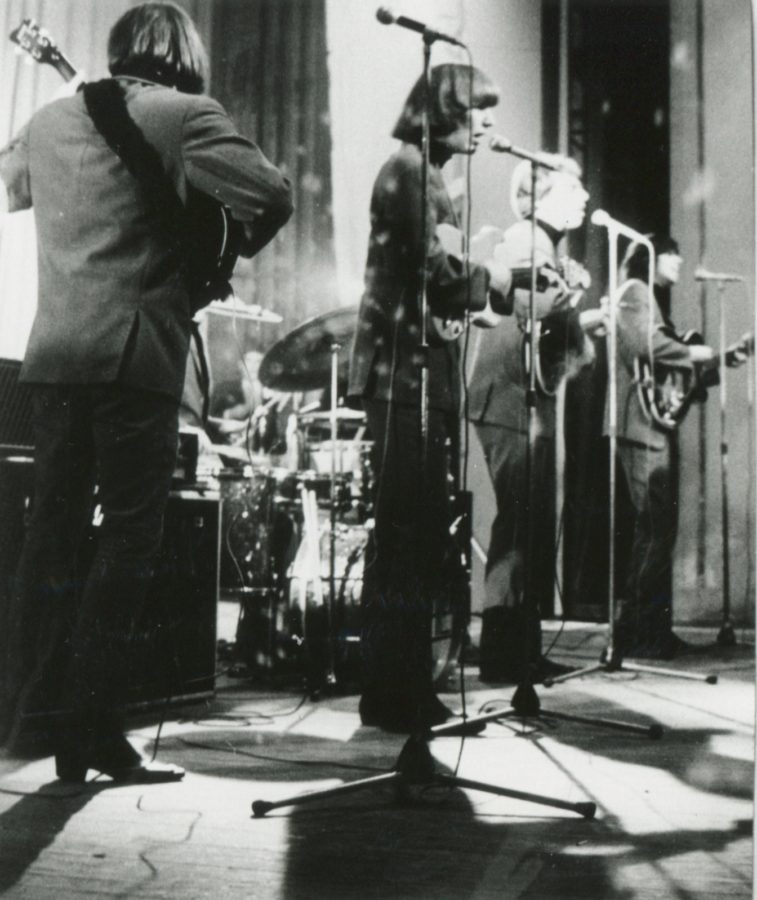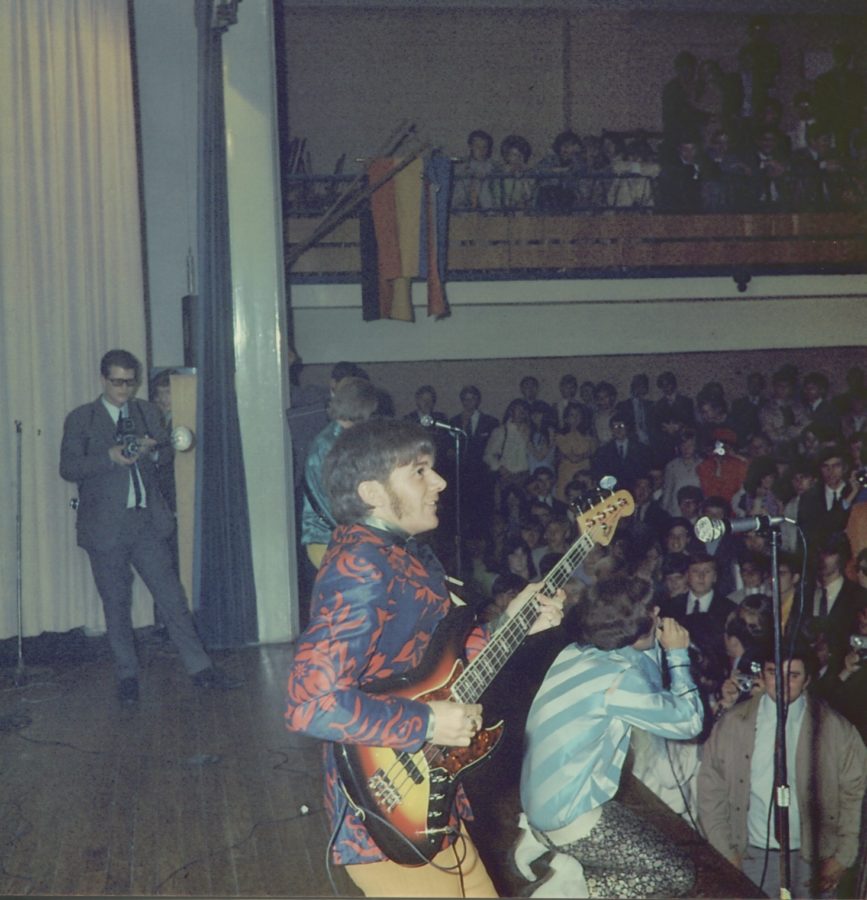 | | |
| --- | --- |
| The Details, Frankfurt am Main, 1966 | |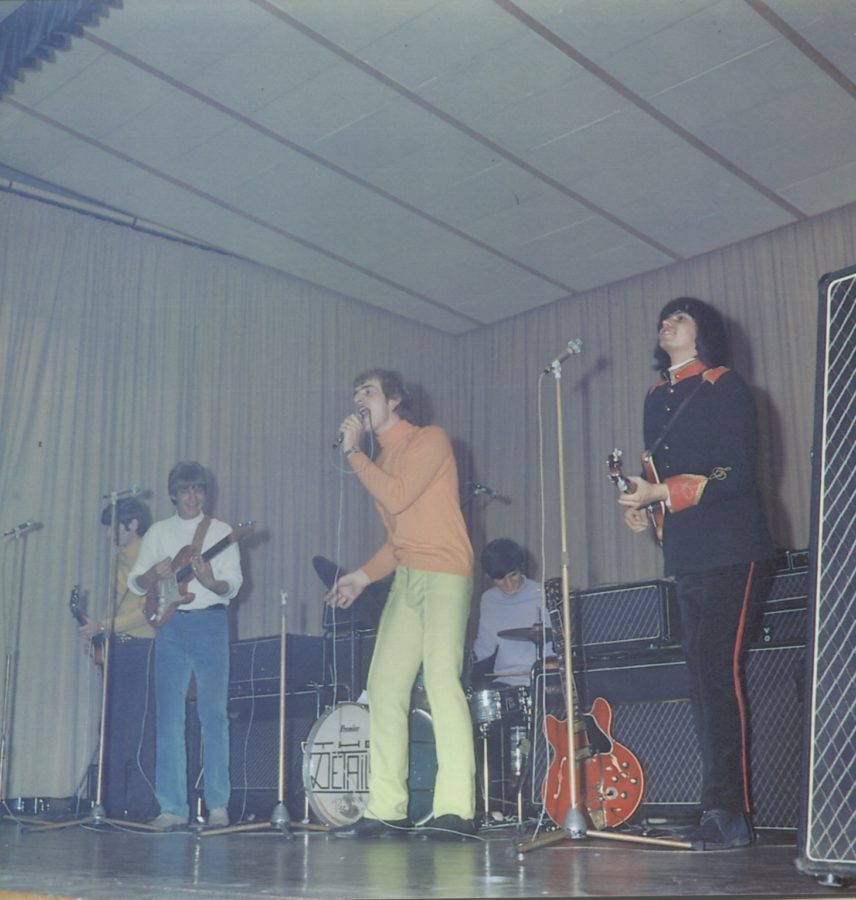 Drafi Deutscher & The Magics, Berlin, Stadthalle Aurich, Dezember 1965


Dieden Meyer von The Blizzards schreibt: " Ja, der Drafi Deutscher war schon eine Type! Am 7.11.64 sollten wir mit ihm nachmittags bei Wilhelm Hahn in Barmstedt und abend dann in Deinste auftreten. Wie bekannt, kam er zu beiden Veranstaltungen nicht. Am 3.4.65 hatten wir mit ihm einen peinlichen Auftritt bei Otto Hopp in HH-Wilhelmsburg. Drafi kam schon voll wie ein Eimer auf die Bühne und beleidigte das zahlreich erschienene Publikum auf übelste Art und Weise. Da blieb uns die Spucke weg, und seine gesangliche Darbietung war entprechend. Nach einer Serie torkelte er von der Bühne und ward nicht mehr gesehen. Die Anwesenden waren mehr als sauer. Am 10.4 und 11.4.1965 haben wir ihn dann in Winsen und in Verden begleitet. Er war stocknüchtern und konnte zeigen, dass er doch ein guter R&R Sänger war. Nach Schluss der Veranstaltungen half er uns dann sogar beim Verladen unserer Instrumente in unseren Bus. Unser alter Kollege, der Schlagzeuger Jochen Fricke, kann vielleicht noch einiges zu diesem Thema beitragen, auch er hat Drafi Deutscher begleitet. Zum Auftritt in Behringen am 7.11.64: Als der Wirt von der "Gemütlichen Einkehr" bekanntgab, dass Drafi nicht erschinen wäre und auch nicht mehr damit zu rechnen wäre, ging natuerlich ein Stöhnen durch die Reihen. Aber anscheinend hatte man fast schon mit so etwas gerechnet. Wir Blizzards waren jedoch gut in Form und erhielten um so mehr Beifall."

The Devils mit Ted Schramm von Die Fremden als Gastmusiker 1965

Didi & The ABC-Boys

Didi & The ABC-Boys

Didi and his ABC-Boys, Berlin, mit Gerd Böttcher, 1962, Florida-Bar, Berlin

Didi and the ABC-Boys, Berlin, kurz nach Bandgründung

The Ebony's, Wuppertal, feat. Ray Schiffgen

The Empty Hearts, Stade, Wolfgang Schallauske, Kai Bartels, Jörg Heinemann, Rainer Bohm, Richard Ledins, Februar 1965

Didi & The ABC-Boys, Berlin, 1965

Didi & The ABC-Boys

Die Einsamen, Herten

The Anyones, Hilden